Contamination Threatens Medicinal Cannabis Market, New Frontier Data CEO Warns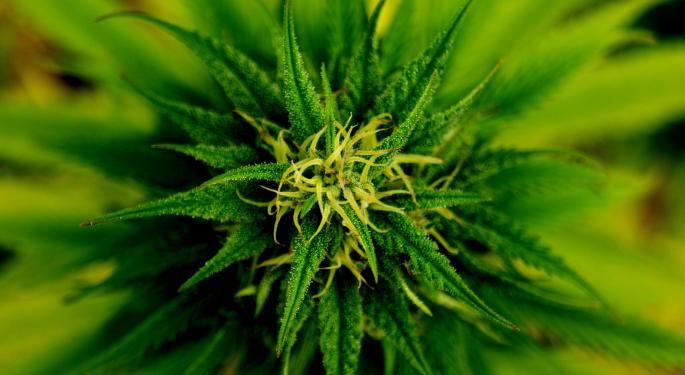 By Etan Vlessing
North American cannabis producers must tackle and reduce contamination of their product by pesticides and herbicides to ease consumer concerns, New Frontier Data CEO Giadha Aguirre de Carcer said Friday at the Benzinga Cannabis Capital Conference.
The CEO pointed to a recent industry report from California, the biggest cannabis producer in the U.S., that revealed 84 percent of product tested was found to contain some pesticides.
With around 70 percent of U.S. consumers using flower products, concerns over contamination from pesticides and herbicides inevitably will impact how cannabis products will be purchased and consumed.
"When we talk about people taking cannabis for medicinal use, we probably should do something about that," de Carcer told investors gathered at the Toronto conference.
"Those are troublesome figures."
CEO Projects $30B US Market By 2025
New Frontier is using big data that's being analyzed to allow cannabis producers and distributors to better tailor their products for consumers as macro-purchasing trends evolve, de Carcer said. She predicts that consumption of cannabis will shift from joints or blunts to diversified products like vapes and edibles.
"People want to try different things. And that's shifting. We are seeing a shift between flowers and edibles," de Carcer told investors.
The Frontier Data boss also underlined that, while the decriminalization or full legalization of marijuana is happening worldwide, North America remains the "epicenter of cannabis today," and Canada is a petri dish by which to observe and predict how a fully legalized cannabis use market may evolve in the U.S. and other international markets.
Canada's legal cannabis market will grow from $1.3 billion in value in 2018, with medical use accounting for the majority of the market, to $6.1 billion in 2025, when medical use will be surpassed by adult recreational use, according to de Carcer's forecast.
"And that will continue to be the case beyond 2025," she said of the adult recreational use market.
Across North America, de Carcer predicts overall cannabis consumption will more than triple in value from $9 billion in 2015 to around $30 billion in 2025.
Between 2015 and 2017, 1,183 corporate deals were done with a total value of $5.7 billion in the industry, de Carcer said — mainly in the cannabis cultivation, retail and pharmaceutical sectors.
Disclosure: New Frontier Data is a Benzinga data partner.
Related Links:
Medical Marijuana Leaders Discuss Industry's Future At Cannabis Capital Conference
The CEO Of A Canadian Medical Cannabis Producer Talks Trump, Ontario And Securing A Supply Chain
Posted-In: Cannabis Capital Conference New Frontier DataCannabis News Events Top Stories Markets Best of Benzinga
View Comments and Join the Discussion!