Prolific Deal-Maker Aurora Cannabis Sees More Acquisitions: 'There's A Lot Of Opportunities Out There'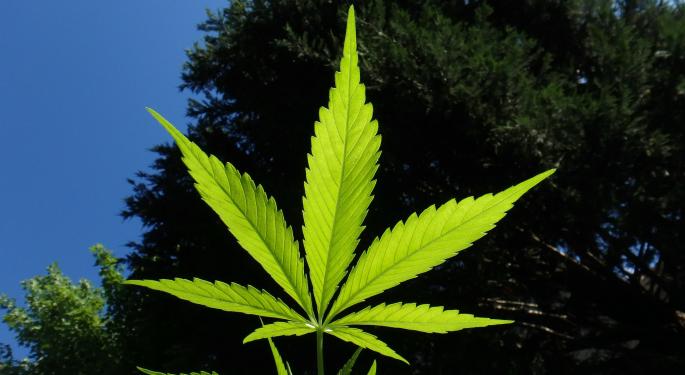 By Etan Vlessing
Over the last two years, Canadian cannabis producer Aurora Cannabis (OTC: ACBFF) has become a $5-billion stock market darling thanks to a dizzying string of deals.
But Mark Lakmaaker, vice president of investor relations at Edmonton-based Aurora, told the Benzinga Cannabis Capital Conference in Toronto that the need to "accelerate" growth amid a fully legalizing Canadian marijuana market augurs the need for still more mergers and acquisitions.
"We're not done yet. There's a lot of opportunities out there," Lakmaaker told investors at Friday's conference.
A prolific deal-maker, Aurora nabbed rival licensed marijuana producer MedReleaf for $3.2 billion and Anandia Laboratories Inc. in an all-stock transaction valued at $115 million.
In all, around 20 companies have been acquired in the last two years by Aurora — including CanniMed Therapeutics, CanvasRX, Peloton Pharmaceutical, Pedanios, H2 Biopharma andUrban Cultivator, BC Northern Lights &mdash in a bid to create a vertically integrated cannabis company from production to sales and marketing.
Lakmaaker: Expect Industry Consolidation
Asked about lessons he's learned from Aurora's M&A activity, Lakmaaker said newly acquired companies must be quickly integrated into the overall corporate group to realize much-needed scale and profit margins.
"We're not like Pac-Man, gobbling up companies. We like to realize synergies," he said.
Many of Aurora's rivals are diversifying, but not bringing different parts of their overall companies together to realize gains from scaling and connecting to new markets, the investor relations executive said.
"You have to ensure the different elements of your company, the different business units, talk to each other. We have a culture where people do that naturally," Lakmaaker said.
In his view, the Canadian market will see increased industry consolidation that leads to fewer, bigger players, while smaller craft producers struggle to stay in the game.
An Approaching Legalization Deadline
While many Canadian producers have secured licenses, they've been unable to follow Aurora and larger players in being asked to formally supply the country's varied provinces and markets as legalization in October draws near, Lakmaaker said.
"We're going to see a separation of the companies that are able to execute from the companies that will struggle to deliver the margins that they thought they'd deliver. So we'll see a shakeout as it becomes harder to raise capital."
Lakmaaker also talked up a fast-growing global medical use market, an area where his company has been pouring R&D dollars into health and wellness products.
"We're discovering more and more [medical] applications for cannabis, and that will only get bigger," he said, pointing to products increasingly used for pain management and other medical uses.
"The medical market, we believe, will be a significant multiple of the Canadian cannabis use market," Lakmaaker said.
Related Links:
Pot Stocks, ETFs, Top News And Data From The Cannabis Industry This Week
Pure Global Cannabis Bets On International Growth With Avicanna Stake
View Comments and Join the Discussion!
Posted-In: Aurora Cannabis Cannabis Capital Conference marijuanaCannabis News Events Top Stories Markets Best of Benzinga