Could DocuSign And CrowdStrike Follow Zoom's Earnings Footsteps?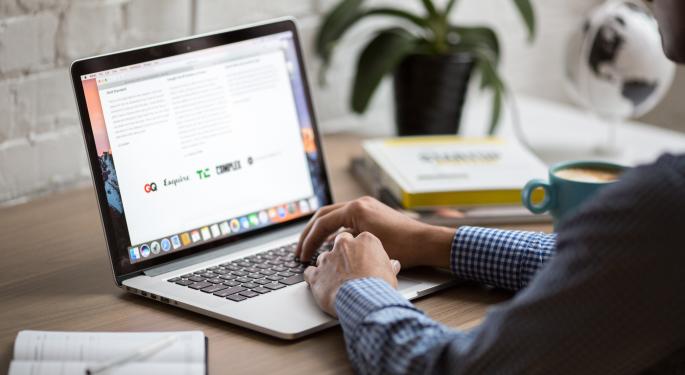 Earnings expectations are big for DocuSign Inc. (NASDAQ: DOCU) and CrowdStrike Holdings Inc. (NASDAQ: CRWD) after Zoom Video Communications (NASDAQ: ZM) easily exceeded estimates on Monday as it reported four times as much revenue as it did a year ago. The latest developments suggest that companies whose products and services enabled businesses to work remotely during the lockdown are still seeing explosive growth.
Positive expectations for tech and software
Shares of workplace-messaging company Slack Inc. (NYSE: WORK) also saw a boost following the report, rising than 3% during Tuesday's session. Zoom's results also favorably impacted shares of DocuSign, Fastly, Inc. (NYSE: FSLY), and Roku, Inc. (NASDAQ: ROKU), rising 20%, 6%, and 7%, respectively. This is not such a surprise considering that stay-at-home trends have benefited these companies for months now.
CrowdStrike will report its second quarter results after market close on Wednesday and DocuSign is scheduled for Thursday.
Intense competition
Although the cybersecurity field has many players, CrowdStrike has a long track record of growth. Its subscription customer base already posted a 100% year-over-year increase even before remote work became a common practice and cybersecurity became the central part of corporate risk management.
However, competition in the field is intense, so there's no guarantee that CrowdStrike will manage to reach its targeted +20% operating margin.
Outlook
Social distancing will be an integral part of our daily lives until we win the battle against COVID-19. As a consequence, consumer behavior is changing. Long-term impact of the pandemic is still unknown. Our new normal is in the making. But in any scenario, corporations will benefit from the flexibility that the above providers bring to table with their offerings.
This article is not a press release and is contributed by a verified independent journalist for IAMNewswire. It should not be construed as investment advice at any time please read the full disclosure . IAM Newswire does not hold any position in the mentioned companies. Press Releases – If you are looking for full Press release distribution contact: press@iamnewswire.com Contributors – IAM Newswire accepts pitches. If you're interested in becoming an IAM journalist contact: contributors@iamnewswire.com
The post Could DocuSign and CrowdStrike Follow Zoom's footsteps? appeared first on IAM Newswire.
View Comments and Join the Discussion!
Posted-In: IAM NewswireMarkets