The States With The Most Employment Exposure To Exports, Foreign-Owned Companies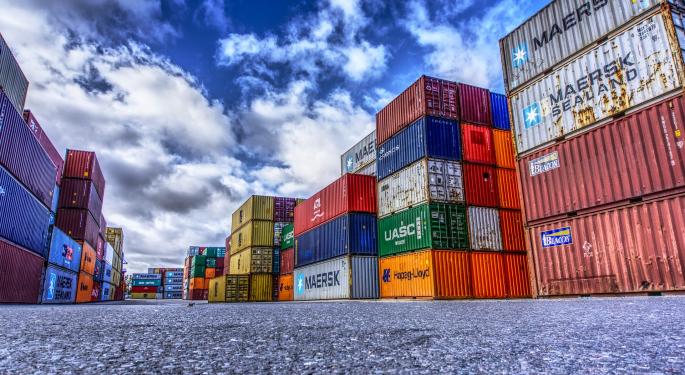 Amid a potential trade war with China, President Donald Trump directed staff to look into renegotiating U.S. participation in the Trans-Pacific Partnership agreement, according to reports.
"That's really good news for America," Sen. Ben Sasse (R-Nebraska) said following a White House meeting on trade and agriculture.
Below is a look at the state economies most dependent on international commerce. The accompanying maps compare states based on data broken into intervals appropriate for the spread and point density of each dataset.
Foreign-Owned Employers
By absolute numbers, Texas (11.6 million) and California (15.5 million) have the largest populations employed by foreign-owned companies, according to 2015 data from the Bureau of Labor Statistics and International Trade Administration.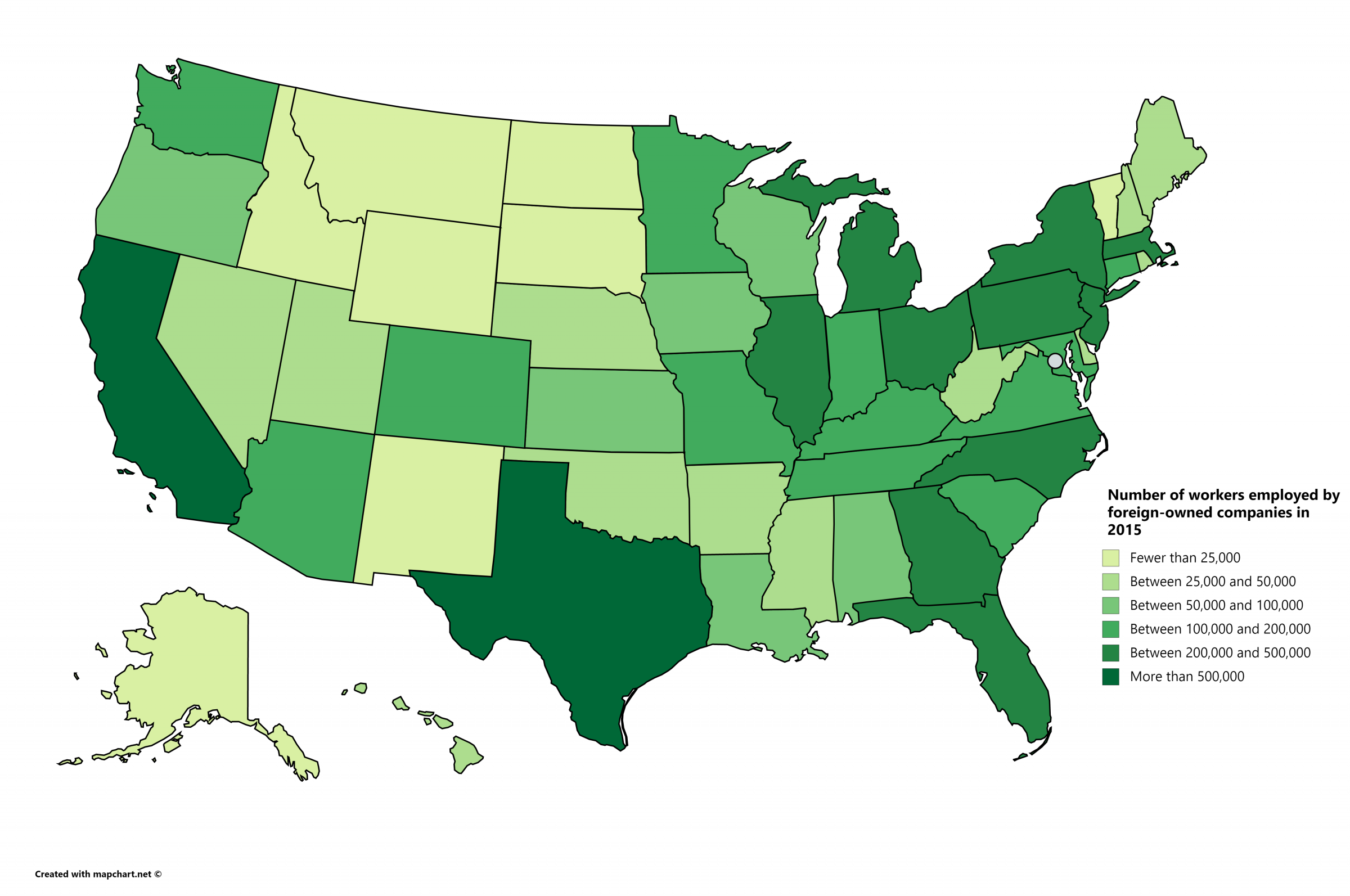 By percentage of total population, though, eastern states are more exposed. The workforces of Indiana, Kentucky, North Carolina, South Carolina, Hawaii, Delaware, New Jersey, Connecticut, Massachusetts and Vermont are each more than 6-percent dependent on foreign-owned companies.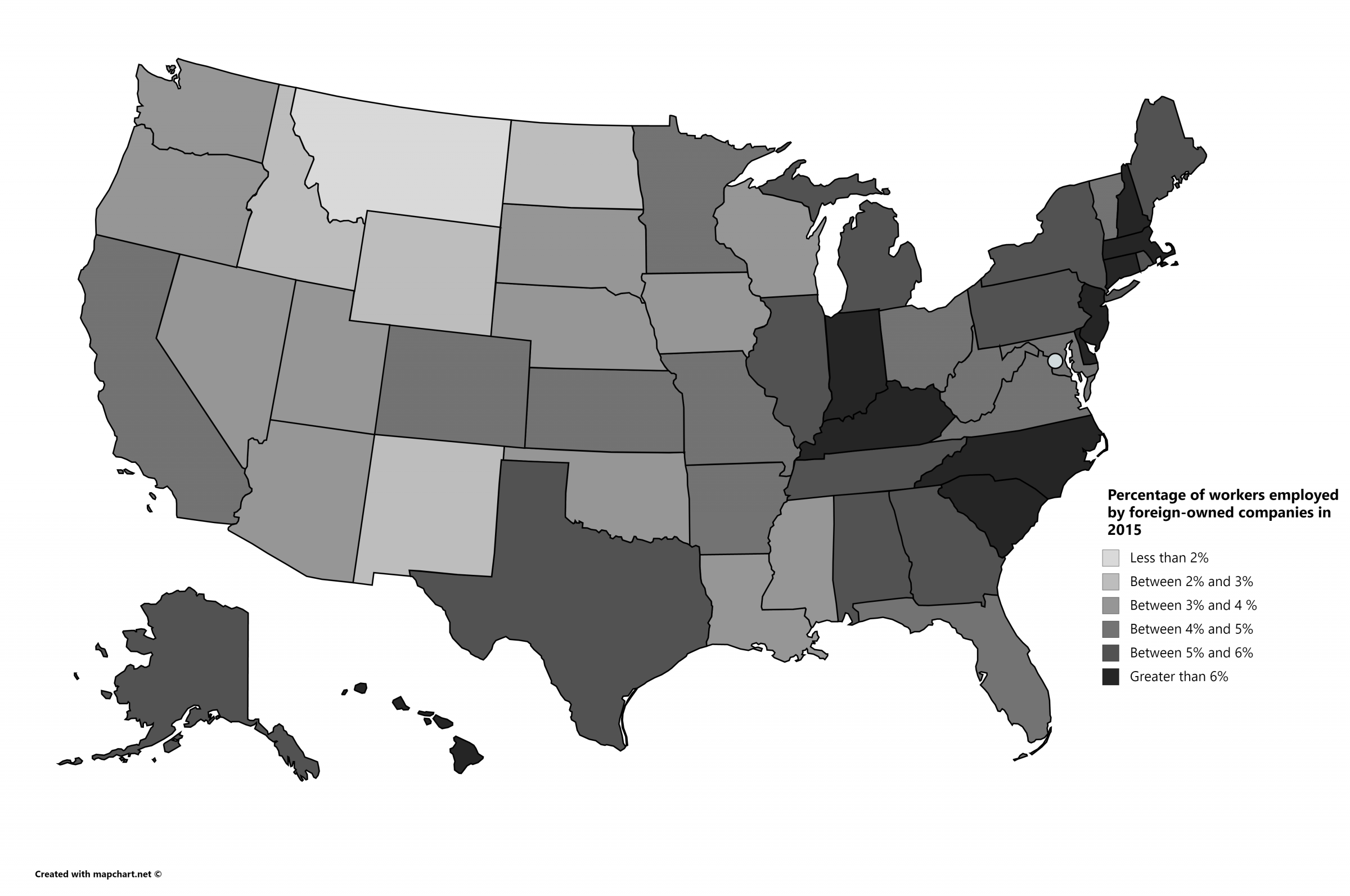 New Jersey leads the nation with 7.1-percent exposure to international employment.
Export-Exposed Workforce
State economies and their composite operations are also dependent on exports. Florida (59,617) and California (73,528) had the greatest number of businesses export from in-state in 2015, according to ITA data.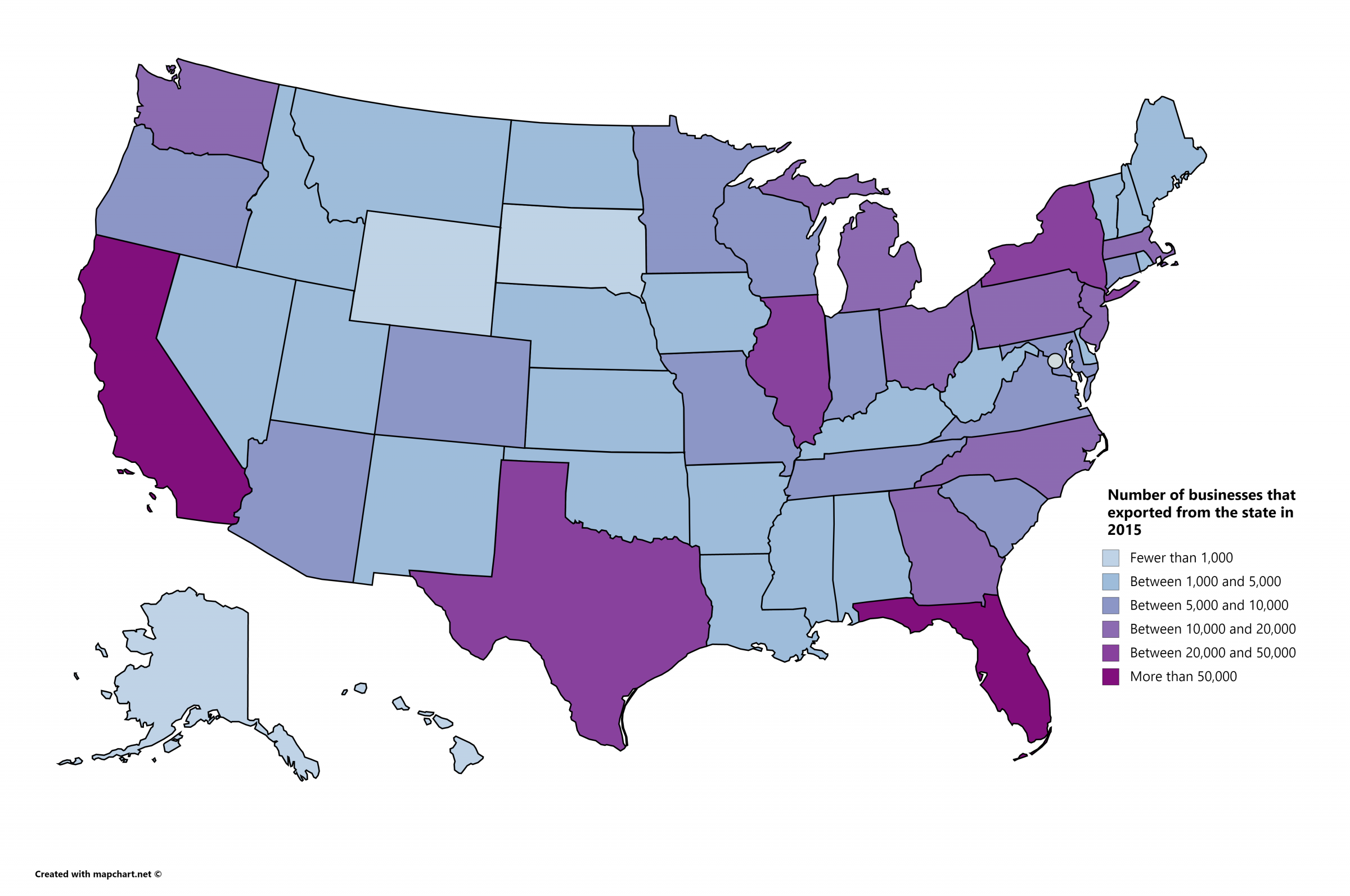 The following year, goods exports from California (683,772) and Texas (910,304) supported the greatest number of U.S. jobs of any state. Their export-dependent workforce was more than double that of the next-highest state.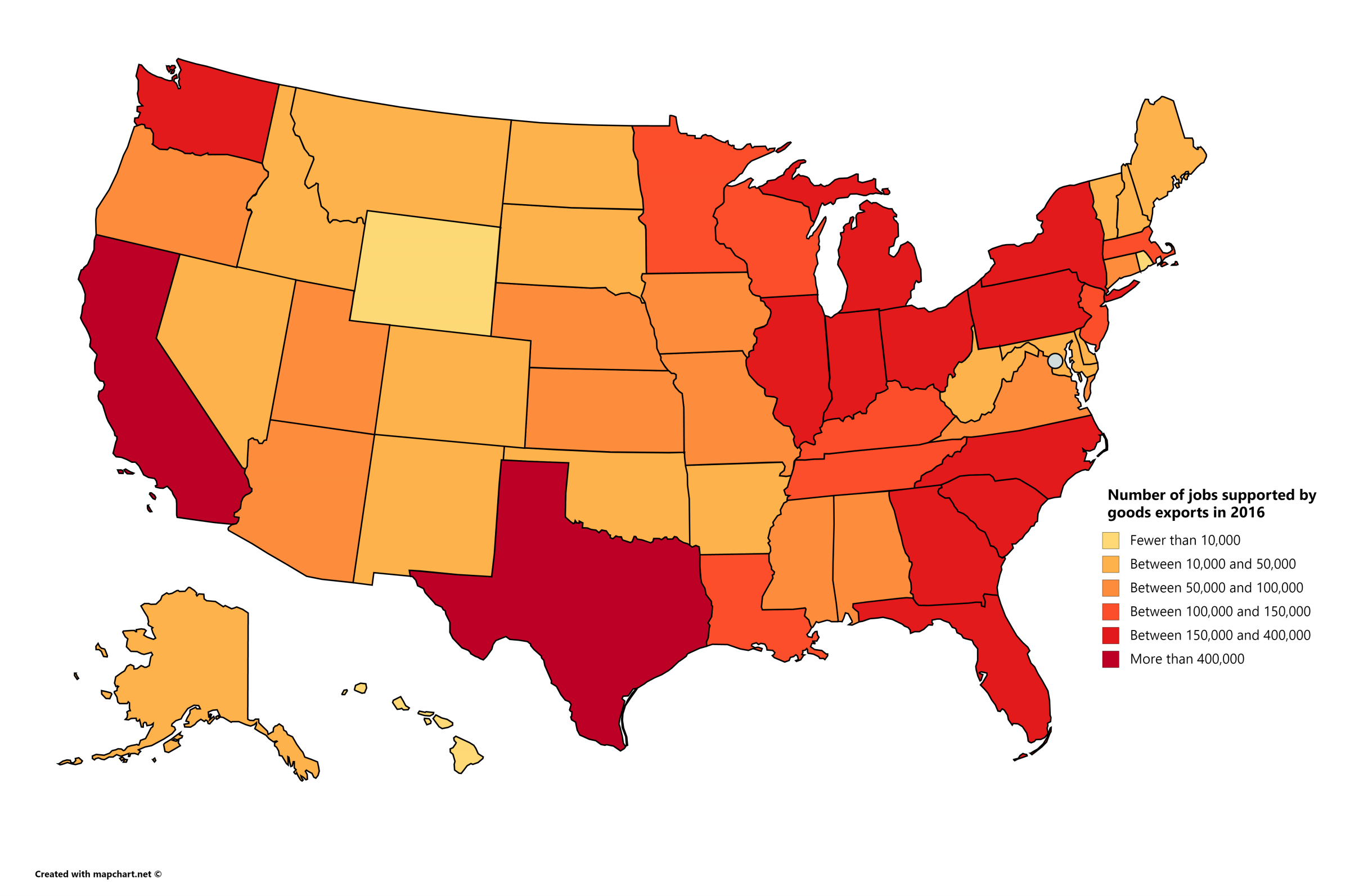 By percentage of the working population, Alaska and Washington's labor forces proved most reliant on goods exports. About 11.5 percent of Alaskans and 10.8 percent of Washingtonians worked jobs supported by such exports compared to just 4.3 percent and 7.8 percent of Californians and Texans, respectively.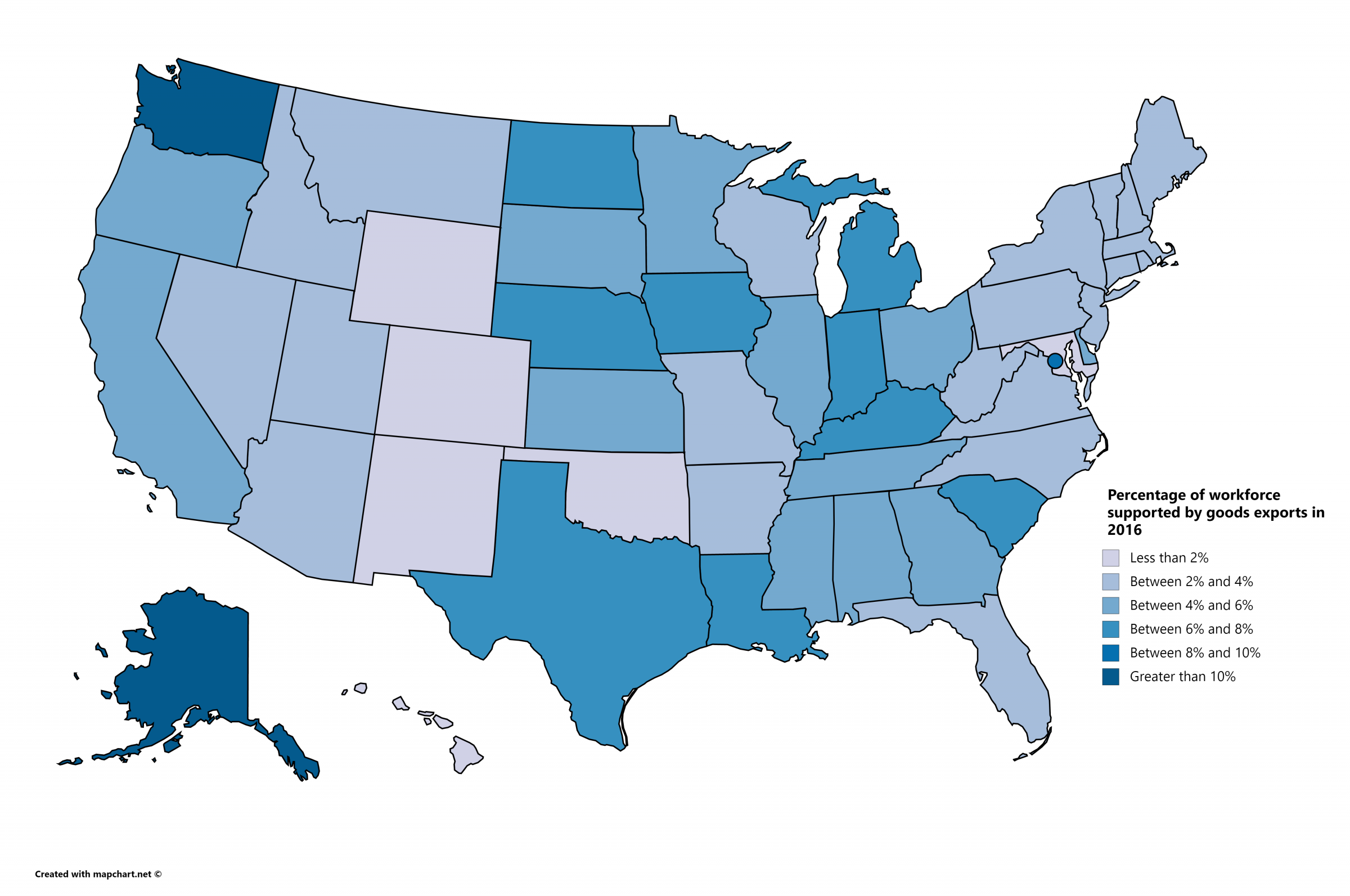 Related Links:
Pastel Paintings And Landmines: 7 Of The Weirdest Top State Exports
5 States, 5 Industries Most At Risk When The US Irks Trading Partners
Posted-In: Ben SasseGovernment Education Politics Top Stories Economics Markets General Best of Benzinga
View Comments and Join the Discussion!