What Is TPP, How Big Is The Trade And Who Benefits From It?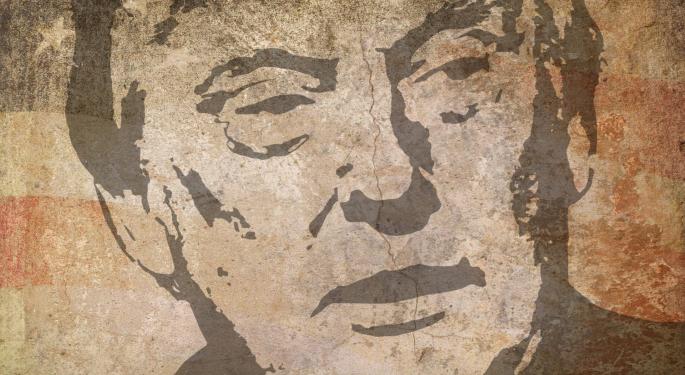 During the presidential campaign, President-elect Donald Trump made his dislike for the North American Free Trade Agreement, or NAFTA, very clear. "[NAFTA] was one of the worst things that ever happened to the manufacturing industry [...] the worst trade deal maybe ever signed anywhere," Trump said in the first presidential debate, later vowing to either remove the United States from it or change the conditions significantly.
However, it is not only the NAFTA that Trump wants to leave. On Monday, the president-elect said on Facebook Inc (NASDAQ: FB) that he would withdraw the country from the Trans-Pacific Partnership (TPP) on his first day in the White House.
What Is The TPP?
The TPP is a 12-nation trade deal that was signed earlier this year by the United States, Japan, Malaysia, Vietnam, Singapore, Brunei, Australia, New Zealand, Canada, Mexico, Chile and Peru, after seven years of negotiations. The idea is to trim tariffs, incentivizing trade between the involved parties.
It has been estimated that this partnership would reach roughly 40 percent of the global economy. In addition, analysts have argued that it reduces the dependence that China's neighbors have on the Asian giant, strengthening their ties with the United States.
Last year, the value of trade between the United States and the other TPP-signing countries surpassed $1.5 trillion. As it can be appreciated in the chart below, the figures are far from negligible.

Source: Statista
On the other hand, right and left-wing experts have said that the TPP and similar agreements have benefited large corporations, in detriment of working families.
"Instead we will negotiate fair bilateral trade deals that bring jobs and industry back on to American shores," Trump assured, when justifying his intention to quit the treaty.
Winners And Losers
Companies that would benefit from the TPP (and lose from a withdrawal) include:
Japanese carmakers like Toyota Motor Corp (ADR) (NYSE: TM), Nissan Motor Co Ltd (ADR) (OTC: NSANY) and Honda Motor Co Ltd (ADR) (NYSE: HMC).
Farmers and food production companies.
Tech companies like Alphabet Inc (NASDAQ: GOOGL) (NASDAQ: GOOG), Uber, Microsoft Corporation (NASDAQ: MSFT), Apple Inc. (NASDAQ: AAPL) and Facebook.
View Comments and Join the Discussion!
Posted-In: News Emerging Markets Commodities Politics Global Markets Movers Tech Best of Benzinga