5 States, 5 Industries Most At Risk When The US Irks Trading Partners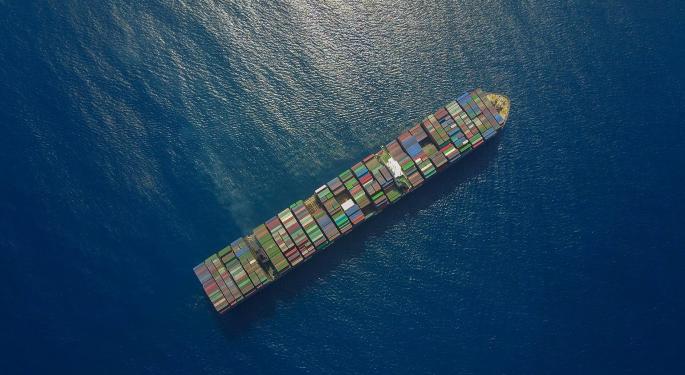 Old Fashioneds and grilled cheeses could be caught in the crossfire of a trade war provoked by a U.S. tariff on steel and aluminum.
Canada, the European Union and other aggravated trade partners have already confirmed their plans to retaliate — and past reprisals strategically pressured particular U.S. policymakers.
" ... China may target Kentucky bourbon and Wisconsin dairy, creating natural opponents to the tariffs in Mitch McConnell and Paul Ryan," Clark Packard, a trade policy analyst for the R Street Institute, told Bloomberg in November when the Trump Administration weighed solar tariffs. "There is a game element in the way this transpires."
In 2002, the European Union retaliated against President George W. Bush's steel tariff by imposing duties on Florida orange juice, where Jeb Bush was governor. It also targeted Wisconsin Harley-Davidson Inc (NYSE: HOG) motorcycles, North Carolina textiles and steel from Pennsylvania and West Virginia.
President Donald Trump's latest tariff may make collateral damage of today's critical state staples.
Awaking Beasts
Economists said the steel and aluminum taxes target China but will ultimately inflict more pain on the European Union, Canada, Japan and South Korea.
If China opts to retaliate, its wrath would most threaten the local economies of Washington, Alaska, Louisiana and South Carolina, where it ranked as top export partner last year.
But Canada is better positioned to effect more widespread harm.
The 2017 Census report on foreign trade found Canada was the biggest U.S. export partner ($282.4 billion) followed by Mexico ($243 billion) and China ($130.4 billion). The United Kingdom and countries in the European Union brought in $340 billion, while Japan secured $67.7 billion.
According to a 2016 report by the American Enterprise Institute, 33 state economies call Canada their primary export partner, while six primarily export to Mexico. Four states count the U.K., France and Switzerland as top export partners.
State-By-State Suffering
Those 33 states could become specific targets as Canada pressures lawmakers to reverse the tariffs, and those boasting the most exposure to foreign trade could suffer the most.
In 2017, Texas had the most exports valued at $264 billion, then California ($171.9 billion), Washington ($77 billion), New York ($75.2 billion) and Illinois ($64.9 billion).
Those top five export states primarily pumped computer and electronic products, transportation equipment, manufactured commodities and non-electrical machinery, according to the International Trade Administration. A more specific breakdown by the U.S. Census Bureau found the following top industries:
Texas: petrol oil.
California: aircraft and related parts.
Washington: aircraft and related parts.
New York: diamonds.
Illinois: oil.
The four state economies most exposed to irate European trading partners rely on exports in gold and metals, medications, aircrafts and related parts.
Hitting Where It Hurts
A broader strike on the national economy could affect other staple items.
In 2017, the U.S. exported $532.8 billion in non-automotive capital goods, machinery and technology; $462.8 billion in industrial supplies and materials; $157.5 billion in automotive parts and vehicles; $197.8 billion in consumer goods; and $133 billion in food and beverages.
According to a more specific breakdown by the Observatory of Economic Complexity in 2016, the nation's top exports were refined petroleum, vehicles, vehicle parts, integrated circuits, computers, medical instruments and soybeans.
Those commodities were shipped primarily to Canada ($266 billion) and Mexico ($229 billion), followed by China ($115 billion), Japan ($63.2 billion) and the United Kingdom ($55.3 billion).
Related Links:
Traders Are Flocking To This Leveraged International ETF
Posted-In: Donald Trump President Donald Trump tariffsLong Ideas Education Politics Trading Ideas General Best of Benzinga
View Comments and Join the Discussion!