Who's Your Ideal Home Assistant: Affable Alexa Or Solitary Siri?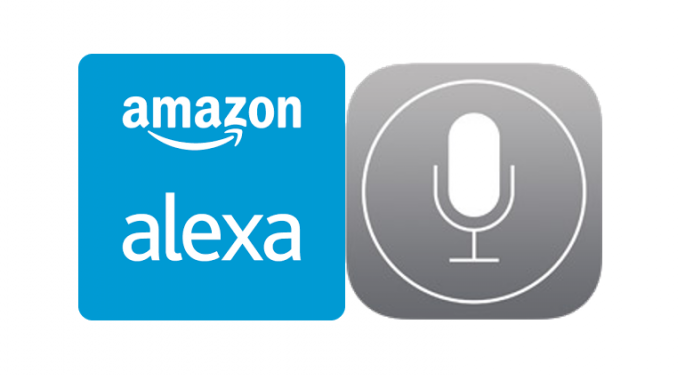 Ever the extrovert, Amazon.com, Inc. (NASDAQ: AMZN) continues to make friends in the Internet of Things world, even blending unlikely social circles with a Microsoft Corporation (NASDAQ: MSFT) partnership announced Wednesday.
The growing amity between Alexa and Cortana will, by the end of the year, allow users to access to one digital assistant through the other.
Even as Alexa widens her reign by flirting and fraternizing, Siri keeps to herself, isolated in the Apple Inc. (NASDAQ: AAPL) ecosystem. Apple hopes to build its empire on its own proprietary tech infrastructure.
Siri's Strategy
For the most part, Apple's exclusivity and network of connected devices is considered positively.
"In theory, it's an advantage for Apple as long as it can maintain the growth of the Apple ecosystem," Tigress Financial Partners analyst Ivan Feinseth said. By Feinseth's analysis, if Apple creates more products like the Watch that can only connect to the iPhone, it can keep building its "huge, loyal" consumer base and lock buyers into the brand.

And while Siri may be lonely in the closed Apple community, Loup Ventures Managing Partner Gene Munster thinks she'll ultimately become the long-term market leader of digital assistants.
"Apple's device ecosystem delivers a frictionless experience, which will only get better with the adoption of voice-first computing," Munster recently wrote.
Alexa's Advantage
But when it comes to tapping into the increasingly complex IoT, Amazon has a leg up. While Apple has yet to develop an installed user base for its HomePod device, which hits the market in December, Amazon Echo has built a significant base for Alexa.
Munster considers Alexa the "de facto voice platform of today" as affiliated devices control more than 70 percent of the market.
Feinseth sees additional growth opportunity for Alexa in Amazon's partnership focus.
"In the end, I think the open-source of Alexa or the Amazon Echo and the huge lead-time that Amazon has will probably make it for a while the dominant home audio interface," Feinseth said. "I always feel open-source is better because you can build a larger community of participants of service providers."
What's At Stake?
Voice-activated interfaces are becoming the key component for the connected home and the greater IoT. The best and most connected system will win their makers continued revenue.
"When you order a pizza from Pizza Hut over Alexa, Amazon gets a fee," Feinseth said. "That's the importance. You want to be the central part of the interface to the Internet of Things."
Still, as Alexa and Siri vie for market share, Feinseth assured that there's room for everyone in the digital assistant market ━ both socialites and homebodies, alike.
Related Links:
How Does The Price Of Apple's New HomePod Compare To Its Peers?
Is Alibaba A Potential Threat In Smart Speaker Market?
______
Image Credit: By Amazon.com (Amazon.com) [Public domain], via Wikimedia Commons and By Apple (unbekannt) [Public domain], via Wikimedia Commons
View Comments and Join the Discussion!
Posted-In: Alexa Amazon Echo digital assistantsPsychology Top Stories Tech Trading Ideas General Best of Benzinga