Donald Trump Could Impact The U.S. Economy Even Before The Election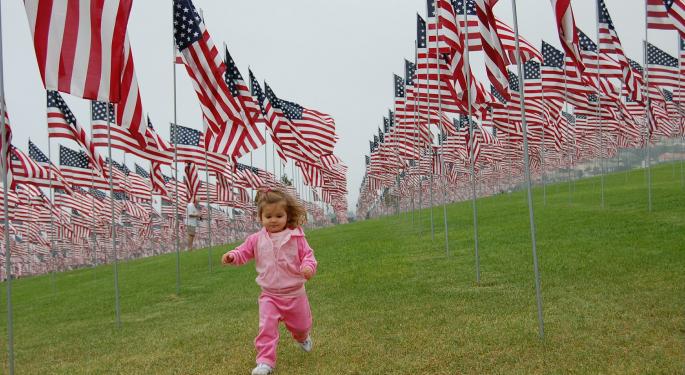 The latest Reuters/Ipsos poll of likely U.S. voters showed Donald Trump has surged in popularity and is now running nearly even with rival Hillary Clinton.
While many investors dismiss the idea that Trump's extreme rhetoric involving the deportation of 11 million illegal workers and/or disrupting trade agreements with Mexico and China would ever actually be implemented, uncertainty surrounding Trump's potential presidency could have a very real impact on the U.S. economy well before November's election.
"When uncertainty is high, firms put on pause hiring and investment decisions," Stanford University professor Nick Bloom explained.
"If Trump looks like a serious contender and is still making 'Mexican Wall' and 'Trade Rape' comments we will have the mother of all policy uncertainty spikes running up to the election."
Related Link: How Much Income Tax Would You Pay Under President Trump?
And if you think Bloom is exaggerating, Atlanta Fed President Dennis Lockhart has admitted that the election "could be a factor in this year's economy."
Without taking sides on the election itself, Dallas Fed President Robert Kaplan has said that the campaigns could have an indirect impact on the Fed's monetary policy decisions, including the timing of interest rate hikes.
"If consumers, because of political rhetoric, are slowing their spending or just pausing a little bit, or capex is slowing down… that I've got to take into account," Kaplan said.
The American Action Forum has estimated that Trump's deportation plan alone could immediately shrink U.S. GDP by up to $623 billion.
View Comments and Join the Discussion!
Posted-In: 2016 presidential election American Action Forum Bernie Sanders Dennis LockhartPolitics Economics Federal Reserve General Best of Benzinga