Retirees' Sigh Of Relief Following Rate Hike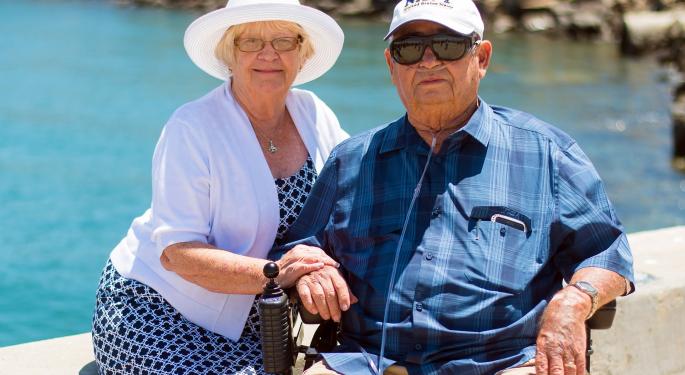 After months of speculation, the Federal Reserve made a decision last week to raise interest rates for the first time in almost a decade. While the initial rate hike is very small, at just 25 basis points, the move in and of itself has many investors concerned over the subsequent consequences.
While Federal Reserve Chairwoman Janet Yellen has reassured the public that the move is minute and unlikely to cause any drastic responses, other comments from the FOMC meeting are circulating, constantly barraging the public with reminders that this is likely just the first of many moves from the central bank. Although this initial move is, in Yellen's words, "very small," compounded with additional moves of the same size could result in an interest rate closer to 1.5 percent over the next few years.
Retirees Are Likely To Feel The Move
Due to the types of investments found in retirement portfolios, retirees are one group of investors who can all but count on noticing the interest rate hike.
As of November, 65,098 Americans received Social Security and/or Supplemental Security Income. While it is next to impossible to determine how many individuals are retired at any given time, based on Social Security Administration data, it is possible to estimate that over 44,044 individuals are currently retired.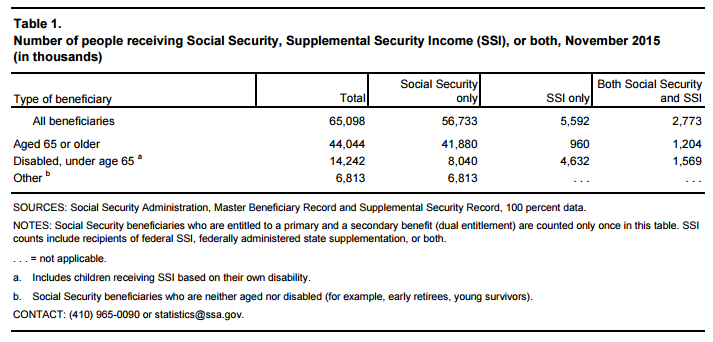 Source: Social Security Administration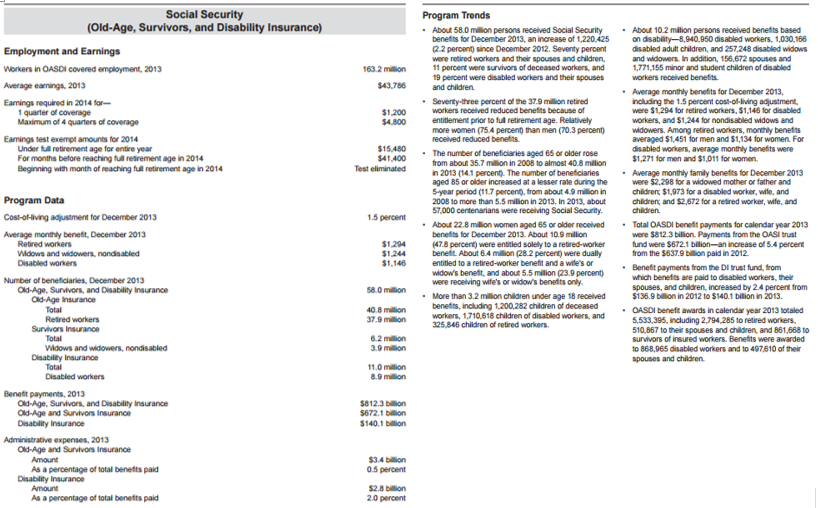 Source: Social Security Administration
Andrea Coombes, MarketWatch contributor, gently reminded, "[A]s a long-term investor, the key rule is: Don't panic. That rule holds even for those in or near retirement."
"That doesn't mean it's easy to ride out the volatility. But one strategy that can help is to focus on what you can control."
Interest Rates And Retirement
How much the interest rate hike will actually influence retirement portfolios greatly depends on how diversified the portfolio is and what types of investment vehicles are in the portfolio.
What frequently goes overlooked with all the negative talk surrounding increased interest rates is the positives associated with the move(s). Michael Rubin, author of "Beyond Paycheck to Paycheck," commented on the zero- and next-to-zero-interest rates of the last decade, "They're (retirees) earning a lot less on their savings than any other time in recent history." Unlike those who are paying interest on outstanding debt, retirees are natural beneficiaries of higher interest rates – if their assets are interest-rate dependent.
In general, as interest rates increase, bond prices decrease. Based on this, it is worth looking at the bond portion of your retirement portfolio and determining the durations of each fund. For longer-term bonds, the value is likely to drop if interest rates continue to increase incrementally; for shorter-term bonds, the time your investments are exposed to falling bond prices is limited.
For those concerned about the inevitable volatility to come, below are a few suggestions for decreasing interest-rate sensitivity.
The following categories of investments are not as sensitive to high volatility related to interest rate changes:
Floating-Rate Bonds
Inflation-Linked Bonds
Shorter-Term Bonds (short-term Treasurys, highest-rated diversified municipal bonds, FDIC-insured CDs, etc.)
Additional ways to stymie volatility include ensuring that your CDs' expiration dates are "laddered" and further diversifying your portfolio by putting cash components into a money fund.
Remember, holding bonds in a retirement portfolio is a way to balance risk and stabilize the overall health of the portfolio. Therefore, there is no need to sprint full speed to your advisor, over turn and rebalance your portfolio and trade all of your conservative bonds for higher-yield bonds.
Above all, whatever the economic environment throws your way, it is prudent to keep an eye on your diversification and stay in touch with your financial advisors. By knowing what issues are in your asset mix and understanding how they respond to changing economic forces, you are more able to control your financial outlook. Through financial literacy and the guidance of professional financial planners/advisors, you can make educated decisions regarding your assets and ensure that your finances are working for your future self.
Image Credit: Public Domain
Posted-In: Budgeting Retirees retirement USAAEducation Federal Reserve Personal Finance General Best of Benzinga
View Comments and Join the Discussion!