I Don't Care How Much You Make Or Have Saved, Everyone Should Budget In Retirement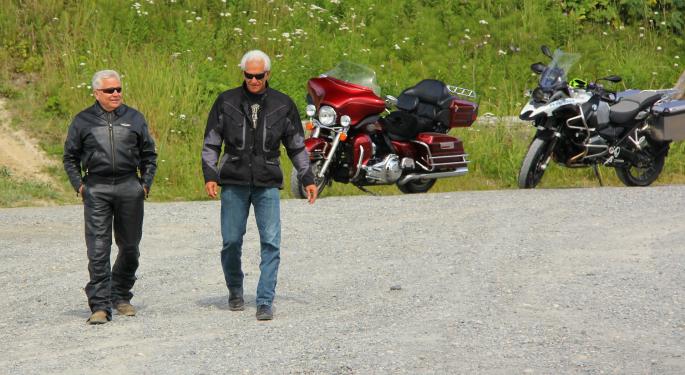 Regardless of where you are in the personal retirement budgeting journey, one thing remains constant: You have an incalculable amount of control over how your retirement years play out.
Whether you are looking to spend the years after your 65th birthday in "traditional" retirement – living off savings, pensions and retirement funds – or if you intend on working as long as physically possible, you should and can take an active role in your own future.
Below are just a few steps to motivate every budgeter to stay on track with their own financial retirement goals.
Related Link: Can You Afford To Retire?
Outline Goals
Just as with any financial plan, looking at retirement necessitates sketching out what the endgame is. What does retirement look like for you? What significant changes are you expecting? What significant changes are likely to occur based on your transforming financial situation?
Even if you have no plans to stop working at 65, there are financial changes you are likely to encounter. You'll have access to retirement-specific funds without penalty and Social Security retirement benefits become fully available at 66. Your taxes are likely to look a bit different, particularly if you have a traditional IRA or 401(k) or have stopped working, shifting your income into a new tax bracket. Likewise, you will be eligible for additional tax breaks that were previously unavailable to you.
Business consultant, former vice president for Bank of America and Forbes contributor George Schofield, advised, "Be honest about your finances. Do you have enough assets and liquidity or will you need additional income streams to carry you through your coming years? Ask yourself whether you can reduce your spending and still maintain the quality of life you want."
Take An Honest Inventory
As any personal finance advisor will preach, smart budgeting at its simplest is just making sure that you never spend more than you bring in. The same principle applies whether the money coming in is from employment or pensions or 401(k)/IRA distributions or SS benefits.
The key here is to check in on where your wallet sits throughout the year. Look at where your finances are coming from and where they are going. Above all, don't become complacent.
It's easy to assume that once retirement hits, your financial profile will remain constant until you die. However, just as major life events may have tripped up your budgeting in your younger years, the same applies in retirement. Unplanned life events aren't limited to the young and middle aged.
Related Link: How Retirees Should Handle Credit
Don't Overlook The Basics
It can be tempting to ease into a sense of sentient financial apathy in retirement. The milestone you have been working toward for most of your adult life has come; retirement age has been met and you no longer have any pressing financial long-term goals.
However, the degree to which you planned for retirement does not give you a pass to be financially irresponsible.
Schofield commented astutely, "Keep all of your best attitudes and behaviors; jettison the rest," reminding that the control is ultimately in the retiree's hands.
Setting aside the dizzying statistics that suggest $1 million may not be enough for retirees, abandoning financial responsibility can leave you and your family struggling unnecessarily as you age.
Handle retirement as your life's greatest adventure. Plan for the unexpected. Act prudently. And remember that you are the author of your own epic. What will your story be?
Image Credit: Public Domain
View Comments and Join the Discussion!
Posted-In: 401(k) George Schofield retirement retirement budgeting Roth IRAEducation Personal Finance General