Neurotrope Returns After 'Failed' Alzheimer's Trial, But Has Anything Changed?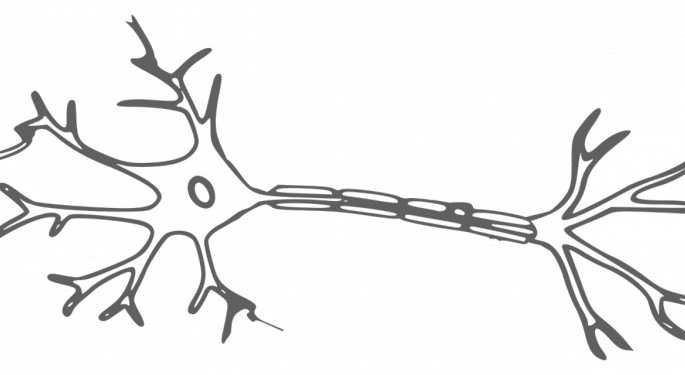 Neurotrope Inc (NASDAQ: NTRP) announced Monday that it has initiated enrollment for a confirmatory Phase 2 study of bryostatin-1 in Alzheimer's disease.
The typically good news of a drug candidate's progress may not be enough to clear the public's memory of Neurotrope. The stock fell more than 5 percent on the update and was trading down 3.24 percent at $11.06 at the time of publication Tuesday.
In Case You Forgot
In early 2017, Neurotrope popped nearly 250 percent after early expectations for bryostatin suggested leadership in Alzheimer's research. The rise was sustained by a shift from the OTC market to the Nasdaq and anticipation of positive Phase 2 clinical data.
Neurotrope soon took a turn for the worse. The stock fell 55 percent after the company attempted to spin unsuccessful marks as a win for bryostatin and Alzheimer's treatment. While the initial study met primary endpoints, it did not demonstrate statistical significance.
"The study failed," biotech expert Adam Feuerstein told Benzinga at the time. "That's the headline here. The study failed."
Within days of the data release, Feuerstein raised additional concerns that an unknown source paid to convert posts about Neurotrope into unofficial promotional pieces for bryostatin; Neurotrope denied involvement.
Bryostatin's Prospects
Following the initial fallout, Aegis analysts pointed to positives in the study and called for a follow-up trial. In March, Roth Capital lauded the early "proof-of-concept" and predicted FDA approval in late 2023.
Feuerstein said he has little hope for bryostatin and said its new data is "just as bad as the old data." Despite the drug's poor profile and performance, he predicts Neurotrope will progress as planned.
"That's the history of Alzheimer's — drugs that don't really work just get moved into larger trials, and then those don't really work," Feuerstein said in 2017. "It's unfortunate. A lot of money [is] spent on these clinical trials, but so far we haven't seen anything that's very clinically effective."
How This Time Could Be Different
This time around, Neurotrope said it hopes to improve the outcome by excluding patients on memantine, a background therapy for Alzheimer's.
An ad-hoc analysis released in January indicated memantine may have stunted bryostatin's efficacy in the 2017 trial, and that data excluding those patients would have shown statistical significance. The new study will seek to confirm this analysis.
The upcoming trial also differs from the last in that it will be done under new leadership. Charles Ryan took over as CEO in February.
Related Links:
The Alzheimer's Drug Pipeline: High Failure Rates In Research On An Increasingly Common Disease
View Comments and Join the Discussion!
Posted-In: Adam Feuerstein Alzheimer's diseaseBiotech News General Best of Benzinga