Pressure Biosciences CEO On Its Beaten Down Stock: 'We Can Now Begin To Focus On The Area That Is Most Important'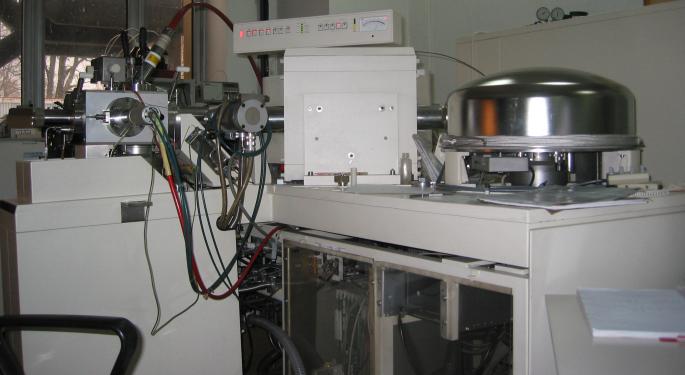 Pressure Biosciences Inc (OTC: PBIO) is a nano cap company focused on biological sample preparation processes (see the challenges in the industry here). The stock experienced plenty of volatility this year, but is ultimately down 13.2 percent since January and about 24.5 percent in the last six months.
Benzinga had the chance to chat with the company's CEO Richard T. Schumacher, who shared some insights into the stock, the company and its growth initiatives.
A Beaten Down Stock
Questioned about Pressure Biosciences' stock's recent underperformance, the exec voiced, "I think the stock is significantly undervalued. When the stock was in the $0.50 per share range just three months ago, we thought the same."
"The stock is at a level now where it was six months ago, when we had $3 million of toxic debt, no next-generation instruments, no line of credit, and no deal with a leading mass spectrometry company in the world," he said, referencing some of the milestones described below.
Recent Milestones
The chief executive went on to point out a few milestones investors should take into account when considering an investment. These include:
The closing of the sale of $610,000 of its common stock in a PIPE transaction, at a premium to the market.
The elimination of almost $3 million in floorless debt.
The opening of a $2 million, unsecured line of credit under what they have defined as "very reasonable terms for PBI's shareholders."
This makes the company "financially secure" for the first time in several quarters, Schumacher assured. "What this means to us is that we can begin to focus on the area that we think is most important: sales and marketing." So, what the company is doing is assembling a small sales team.
In addition, Pressure Biosciences closed a co-marketing agreement with instrumentation provider SCIEX — a wholly owned subsidiary of the Danaher Corporation (NYSE: DHR). "We now work hand in glove with SCIEX, so we don't need sales people to support that," he expounded.
Companies like Thermo Fisher Scientific Inc. (NYSE: TMO), Agilent Technologies Inc (NYSE: A), Bruker Corporation (NASDAQ: BRKR) and Waters Corporation (NYSE: WAT) all make mass spectrometers, Schumacher went on to explain.
"Our system sits in front of a mass spectrometer and –we think- makes the mass spectrometer results better," he assured. "So, now that we've received equity and debt financing [...] we are going to build a sales force focused on going out and getting customers, primarily those who have a mass spectrometer, because of the 100+ papers that have been published, most of them –although not all, deal with using our system in front of a mass spectrometer and getting better results. So that's our low hanging fruit."
Looking Ahead
When asked about a possible uplisting of the stock to the Nasdaq exchange next year, Schumacher responded, "we understand, as a company, that it's important to get on a national exchange, and we are looking into the possibility of an uplist. It is a goal of ours to uplist the company in the near future."
Richard T. Schumacher owns about 10 percent of the company's shares outstanding, as disclosed during the interview.
Image Credit: "Mass spectrometer (ThermoQuest AvantGarde) with quadropule detector and FAB/EI." CC BY-SA 3.0, Wikimedia Commons
Posted-In: Biotech Long Ideas Health Care Small Cap Analysis Top Stories Movers Trading Ideas Interview Best of Benzinga
View Comments and Join the Discussion!