Now In Its 10th Year, Personal Finance App Mint Is Investing In AI, Data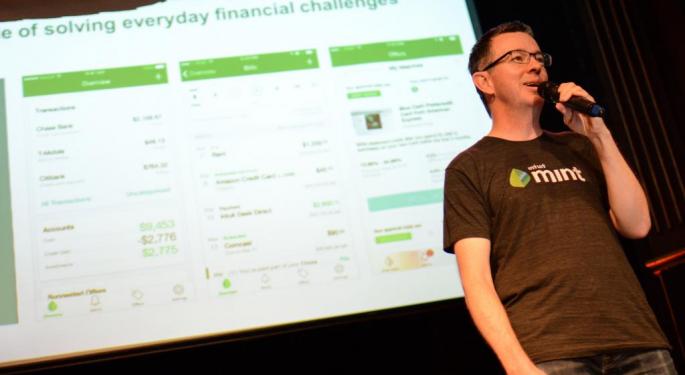 Mint, the personal finance app owned by Intuit Inc. (NASDAQ: INTU), could be transformed by artificial intelligence and machine learning.
That's according to Kevin Kirn, Mint's head of product, who spoke with Benzinga about what's next for the app, first launched a decade ago.
"The possibilities are honestly unlimited," Kirn said. "The ultimate outcome is that apps like Mint really transform over the next couple of years from apps that tend to show you a lot [of] info to apps that jump right to answers and insights."
Kirn, who began his career as a Microsoft Corporation (NASDAQ: MSFT) developer, said AI is even more revolutionary to computing than smartphones or the cloud.
"This is bigger than any of those," he said. "This is as big as the invention of the computer in terms of being a fundamental new skill set."
Earlier this year, Mint smartened its offers page by using machine learning algorithms to predict whether a user will be approved for a specific card offer, Kirn said.
"It's one example of how we're using data to make Mint a lot smarter and tell [users] the answer rather than making them look around Mint for the data themselves."
See Also: How 'Obsessing' Over Customers Grew Mint
Integration With TurboTax, Quickbooks
When Mint launched, it was a desktop product. Now, 80 percent of the app's 10 million users are on a mobile platform, Kirn said.
The user base is 70 percent millennials: "It definitely skews toward people who are graduating from college and trying to get their head around their finances, and then it sticks with them once they get hooked," he said.
Mint's "revolutionary" offering was to make financial tasks like calculating net worth or monthly spending something that could quickly be completed in one place, Kirn said.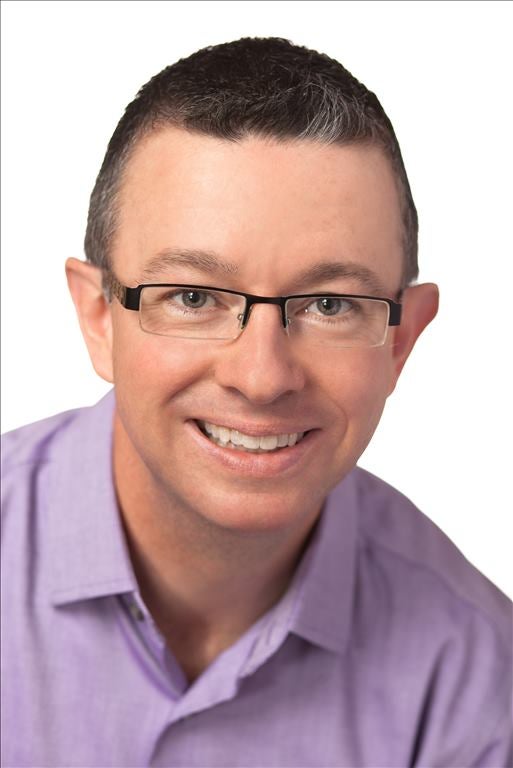 Kevin Kirn, head of product for the personal finance app Mint. Courtesy photo.
Mint's features include budgeting, credit score lookups, advice and investment tracking. In December 2016, the app added a bill pay and tracking feature.
"What we have today is what we think is the single best bill tracking feature out there in fintech," he said. "What's special about it is that it combines all of your bills in one place in real time."
The architecture behind Mint is a financial data system that provides data to all Intuit-owned apps, including TurboTax and Quickbooks, Kirn said.
"We're all using the same underlying service."
The software connects to 26,000 global financial institutions, he said.
What's Next?
Mint was included in the launch of the Apple Inc. (NASDAQ: AAPL) iPhone X with the announcement that the app is integrated with Apple's new Face ID feature. "It's something we geek out on a ton," Kirn said of the integration of Mint with the evolving Apple and Android platforms on which the app is downloaded.
Another theme of Mint's ongoing development is personalization, such as giving users more control of how their overview screen is set up, Kirn said.
Mint has a "treasure trove" of data it hasn't taken full advantage of, and the company is investing in data, Kirn said.
"The No. 1 skill set we're hiring right now is data scientists."
Related Link:
What Is Machine Learning? Deep Learning, Here's Your AI Glossary
______
Image Credit: Screen grab from YouTube
View Comments and Join the Discussion!
Posted-In: Kevin Kirn Mint QuickBooksFintech Exclusives Tech Personal Finance Interview Best of Benzinga