Topgolf Recovering Ahead Of Plan, Callaway Capitalizing On Golf Demand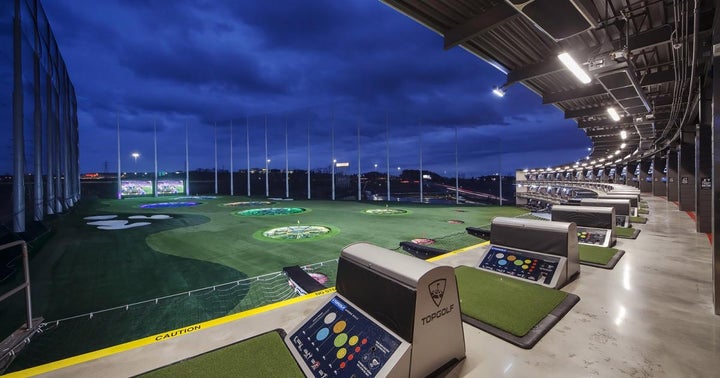 Shares of golf equipment manufacturer and Topgolf owner Callaway Golf Company (NYSE:ELY) hit new 52-week highs Tuesday after reporting first-quarter earnings.
The company saw revenue at $651 million, up 47% year-over-year and well ahead of the Street consensus of $561.6 million.
The Callaway Golf Analysts: KeyBanc analyst Brett Andress reiterated an Overweight rating and raised the price target from $34 to $36.
Raymond James analyst Joseph Altobello reiterated an Outperform rating and raised the price target from $32 to $37.
Earnings Takeaways: The interest in all things golf — including a record demand reported for golf equipment in the first quarter of 2021 — helped Callaway Golf get back to pre-fourth-quarter fiscal 2020 levels.
"The top-line beat was broad-based including golf clubs, Topgolf, apparel and gear/other," Andress said.
EBITDA outperformed the analyst's expectations for the core Callaway Golf and Topgolf segments.
The year-over-year growth for the Callaway business of 26% came in higher than the Raymond James estimate of 9% growth.
"ELY capitalized on continued robust global demand, with U.S. retail sales of golf equipment across the industry up 72% versus 1Q20 and up 49% versus 1Q19, while field inventories remain extremely lean and should remain so at least through 1H," Altobello said.
Related Link: Did Callaway Golf Sink A Birdie By Buying Topgolf At A 50% Discount To IPO Price?
Topgolf Takeaways: Topgolf, which Callaway Golf acquired last year, is recovering faster than anticipated.
Topgolf is expected to meet or exceed fiscal 2019 levels, implying revenue of $917 million, according to Andress, who also noted the company's walk-in business is approaching 2019 levels.
Topgolf is still planning to open at least eight new venues in 2021, including two that opened in the first quarter and three in the second quarter, to date.
"Topgolf is recovering ahead of plan, with all global venues open and seeing strong traffic, while owned same-venue-sales encouragingly trended in the low 80% range vs. 2019," Altobello said.
What's Next: Callaway Golf said 2021 results should exceed 2019 with revenue and adjusted EBITDA figures for the legacy Callaway business and Topgolf business, both of which are expected to grow.
"We continue to view this year as a transitional one, and thus we are using our 2022 forecasts as the basis for our target price," Altobello said.
Callaway Golf did not give updated guidance for fiscal year 2022 but noted that it expects to exceed its prior outlook. Previous guidance was for revenue of $3.2 billion and adjusted EBITDA of $181 million for fiscal 2022.
"While ELY's pronounced momentum factor continues to suggest that the TG/reopening thesis matters more than core golf at this point, our thesis remains intact as the call validated early signs of the underlying earnings power of the Topgolf asset," Andress said.
ELY Price Action: Shares of Callaway Golf closed up 13.2% to $33.89.
Related Link: Golf Rounds At Highest Levels Since Tiger Wood's 1997 Breakout: How Investors Can Play It
(Photo: Topgolf Detroit – Auburn Hills, courtesy of Topgolf)
© 2021 Benzinga.com. Benzinga does not provide investment advice. All rights reserved.
---