Airline Stock Short Sellers Have Made A $4B Profit In 2020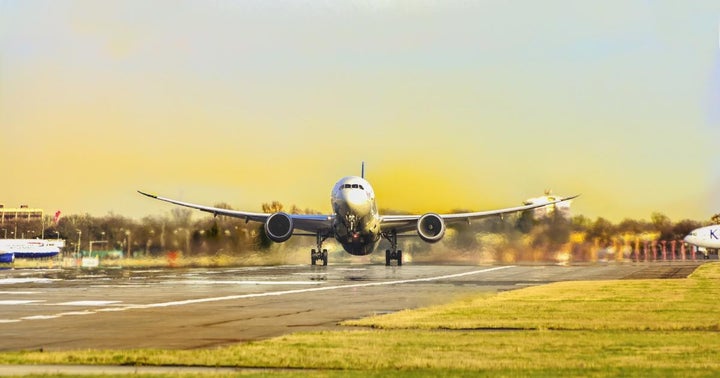 Airline short sellers have had a huge year in 2020. Airline stocks have crashed and burned in the wake of the coronavirus (COVID-19) travel shutdowns, and news that Warren Buffett completely exited his airline positions has now boosted airline shorts' year-to-date profits above $4 billion, according to S3 Partners analyst Ihor Dusaniwsky.
Dusaniwsky said Monday's Buffett-driven airline stock sell-off generated $188 million in short-seller profits, pushing 2020 year-to-date mark-to-market profits to $4.03 billion. Dusaniwsky said the U.S. airline group now has $3.14 billion in aggregate short interest, and short sellers have added about $635.4 million to their positions in the past month.
Dusaniwsky said that while the ETF S SOLUTIONS/U S GLB JETS ETF (NYSE:JETS) airline ETF is down 55.9% year-to-date, short sellers prefer targeting individual stocks due to the ETF's high borrow fees. Borrow fees for the JETS ETF are in the 13% to 15% range.
See ALso: 'I Was Wrong': Warren Buffett's Berkshire Hathaway Sold $6B Of Airline Stock In April
Most Shorted Airlines
Here are the five most heavily shorted U.S. airline stocks today by short interest, according to S3:
Dusaniwsky said large U.S. airline stocks will likely continue to see heavy short selling following Buffett's comments related to the uncertainty the industry is facing.
"Shorts, who are already deep in the money, should be letting their profits run as long as the airline stock prices trend downward," Dusaniwsky said.
American, United and Delta have been by far the most profitable stocks for airline shorts this year, generating nearly $2.9 billion in combined mark-to-market profits.
Benzinga's Take
United announced on Tuesday it plans to cut at least 3,400 management and administrative positions in October once their current U.S. government payroll aid agreement expires on Sept. 30.
For now, the major airlines appear to have enough liquidity to navigate the catastrophic collapse in airline demand, but it remains to be seen how quickly and how much the industry recovers.
Do you agree with this take? Email feedback@benzinga.com with your thoughts.
© 2021 Benzinga.com. Benzinga does not provide investment advice. All rights reserved.
---