Q3 Earnings Season: What We Know So Far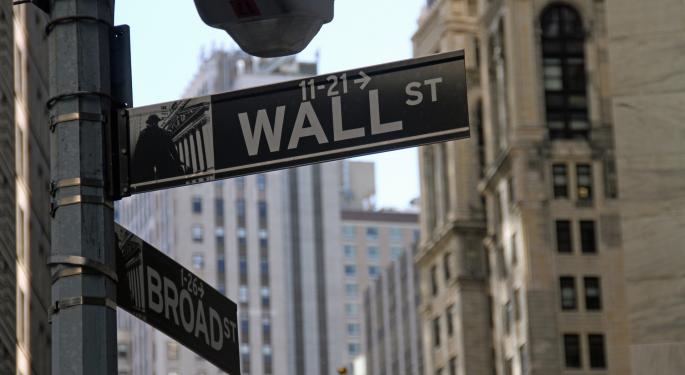 The third-quarter reporting season is in full swing, with several high-profile companies having already released results. At the outset, the earnings momentum appears to be intact.
Releasing its half-time report on the third-quarter earnings of machinery companies, Deutsche Bank Securities analysts Nicole DeBlase and Saree Boroditsky said five interesting end-market themes have emerged out of their analysis of the season.
5 End-Market Themes From Machinery Earnings
Chinese construction is poised for a slowdown in 2018, given there was a pull forward of demand into 2017.
Caterpillar Inc. (NYSE: CAT) noted a pick-up in order activity for new U.S. land rigs, with the company still benefiting from retrofit/upgrade of existing rigs.
U.S. non-residential spending is expected to grow in 2018, although at a slower rate. However, with dealers having stopped destocking, inventory restocking could help construction equipment OEMs.
Mining A/M parts demand remains strong due to higher utilization, but retrofit activity is slowing and capital expenditure spending is also soft.
Companies, across the board, suggested increasing margin pressure from price/cost headwinds. This is expected to continue into 2018.
Deutsche Bank noted that all machinery names under coverage that have released earnings so far (four out of the 14 companies covered) beat consensus earnings per share forecasts and raised full-year guidances, with the beats orchestrated largely by stronger revenue trends, consistent with the second quarter.
See also: The Q2 Earnings Season, Explained
The firm also said margins have exceeded forecasts by 100 basis points compared to in-line results in the second quarter.
Additionally, the firm said earnings per share beat estimates by 3 percent, although moderating from an average 8-percent beat in the second quarter.
Based on stock reaction to the earnings, the firm said overall, positioning matters, although beats and raises are being rewarded. The firm noted that the stock reactions to the earnings beats of the four companies, namely Caterpillar, WABCO Holdings Inc. (NYSE: WBC), United Rentals, Inc. (NYSE: URI) and PACCAR Inc (NASDAQ: PCAR), were mixed.
Techs Outperform On Top Lines
Blue chip tech companies Amazon.com, Inc. (NASDAQ: AMZN), Microsoft Corporation (NASDAQ: MSFT), Alphabet Inc (NASDAQ: GOOGL) (NASDAQ: GOOG) and Intel Corporation (NASDAQ: INTC) had one common theme running through their quarterly earnings reports: revenue outperformance across the board.
Source: Statista
Amazon's revenues grew 34 percent, Microsoft's by 13 percent, Google parent Alphabet's by 24 percent and Intel's by 2 percent.
More than the magnitude of upside, the quality of the upside is a standout this earnings season. All these companies saw across-the-board strength in the top line.
Microsoft's revenue was strong across the board, with LinkedIn, 365, dynamics, Azure, personal compute all showing strength. Similarly, Alphabet also showed strength in all major segments, namely site, network, other bets etc.
Q3 Versus Q2
Factset's earnings insight report revealed that the number of S&P 500 companies reporting earnings per share beats improved to 76 percent in the third quarter compared to 73 percent in the second quarter.
However, positive sales surprise percentage fell to 67 percent from 70 percent in the second quarter.
The blended earnings per share growth of S&P 500 companies, which have thus far reported, was 4.7 percent compared to 10.3 percent in the second quarter. Energy is once again leading the gains.
If insurance companies were excluded, the blended earnings per share growth improves to 7.4 percent.
However, to have a more realistic assessment, one may have wait until most of the S&P 500 companies report.
Related Link: Microsoft On Cloud 9 As Momentum Continues In Q1
Posted-In: Deutsche Bank SecuritiesAnalyst Color Earnings News Guidance Previews Analyst Ratings Trading Ideas Best of Benzinga
View Comments and Join the Discussion!