Buckling Up For Autonomy: Gene Munster's Take On Safety, Security Issues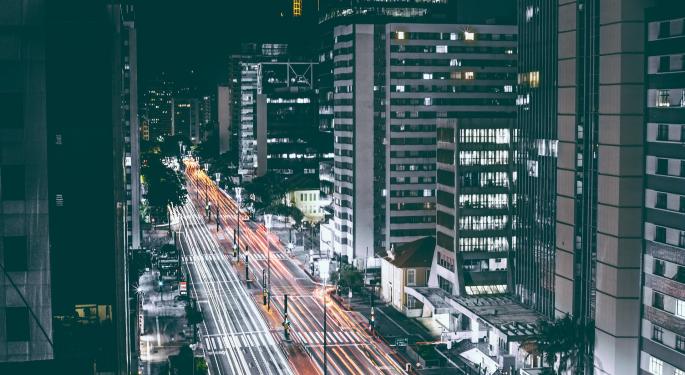 Well, humanity, you had every chance to prove your driving competence, and you blew it.
Says autonomous vehicle manufacturers.
"We've talked to the big companies who are in the space and they have a consistent theme, which is: humans shouldn't drive," Gene Munster, managing partner at Loup Ventures, told Benzinga.
Safety is the prime motivator, considering about 90 Americans die in auto accidents each day. Those behind self-driving cars are convinced their vehicles will ultimately prove safer than traditional transportation and limit road-related deaths.
"If you just look at what's existing with planes, automobiles and trains, those are self-driving today, and we typically don't have accidents," Munster said.
But some, including many U.S. legislators, remain skeptical that machinery can outperform conscious drivers.
Unexpected Conditions
One argument is that their programming simply cannot account for every unique road condition and accordingly adapt. But Munster said the combination of AI and computer vision can respond to a lot of unusual situations, such as police hand signals at human-directed traffic stops.
Adjustments to weather may initially prove difficult, though, as all vehicle testing is currently done in mild climates without snow.
"I think what will happen is the initial versions of these, when they do have snow and ice on them, the cars just simply probably won't operate," Munster said.
But he reminds that human beings are often impaired in similar conditions. "I think the standard of care isn't perfection, it's better than a human."
Cyber Hacks
Another argument is that vehicle software will be vulnerable to cyber attacks, which could wreak havoc on a well-trafficked highway.
Munster conceded the inevitable risk of hacks but is encouraged by the lacking precedent in similar industries.
"Coming back to the example of airplanes and trains that run by themselves, when is the last time you heard a story of an airplane crashing because autopilot was hacked?" he said. "To my knowledge, it's never happened, so I think at the end of the day, those instances will happen, and life has dangerous aspects to it, but I still come back to ━ I think this is safer than humans."
He believes the daily count of accident-related deaths will fall well below the present average of 90.
Human Error
The possibility of error on the part of other human drivers will also be eliminated ━ mainly because manual vehicles will not exist.
"If you're going to fast-forward 20 years from now, I think driving is going to be illegal," Munster said, comparing today's cars with yesterday's horses. "There was a period where horses were allowed to be with cars ... [Now] you cannot take a horse on the highway."
Commuters won't even have the option to go manual, and cars won't likely be equipped with enabling parts.
"There's really no need for a steering wheel, because if you have some responsibility to take over, there's going to be a lot of accidents," Munster said, noting that cars will be able to transport fully unconscious drivers.
Related Links:
Gene Munster: Traditional Car Manufacturers Face 'Innovator's Dilemma'
Your Guide To Trading The Autonomous Vehicle Theme
View Comments and Join the Discussion!
Posted-In: autonomous vehiclesAnalyst Color Travel Analyst Ratings Tech Trading Ideas Interview General Best of Benzinga