It's OK To Stay On The Sidelines With Popular Stocks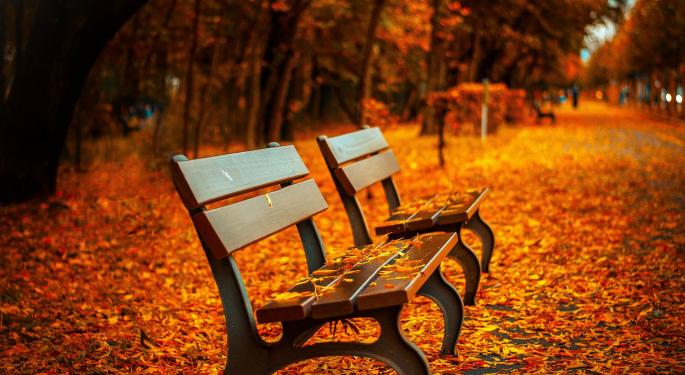 Perhaps no other stock in the market has generated as much buzz as Tesla Inc (NASDAQ: TSLA) in 2017 ahead of the roll-out of its highly anticipated Model 3. However, it seems not even Wall Street knows quite what to make of Tesla's stock.
According to CNN Money, Tesla recently had 21 Wall Street analysts covering the stock. A third (33 percent) of those analysts had Buy/Outperform ratings on the stock, 29 percent had Sell/Underperform ratings on the stock and 38 percent had Hold/Neutral ratings on Tesla. Target prices range from as high as $464 (37 percent upside) to as low as $155 (54 percent downside).
If Wall Street can't even pick a side on a stock like Tesla, how is the average retail investor supposed to determine which direction the stock is headed?
The good news is that the average investor doesn't need to outsmart Wall Street on Tesla. In fact, the average retail investor doesn't even need to touch Tesla stock at all.
Just because a stock is popular and everyone seems to be choosing sides doesn't mean that investors should force themselves into a bullish or bearish thesis for fear of missing out on a big move. Picking the right stocks to buy and sell is already difficult enough. There's no reason to gamble on a stock if you're not feeling confident in the outlook.
Billionaire Berkshire Hathaway Inc. (NYSE: BRK-A) (NYSE: BRK-B) CEO Warren Buffett was recently asked why he never invested in Amazon.com, Inc. (NASDAQ: AMZN), one of the biggest market gainers of the past decade. In his typical self-effacing manner, Buffett attributed his decision not to invest in Amazon to "stupidity."
However, Buffett's track record suggests he likely avoided Amazon for a different reason.
Back in 1999, Buffett said the reason why he avoided buying red-hot technology stocks was because it is too difficult to identify the handful of long-term winners and buy their stocks at reasonable prices. Buffett didn't recognize Alphabet Inc (NASDAQ: GOOG) (NASDAQ: GOOGL) and Amazon's advantage over peers at an early enough stage to clearly see long-term upside in the stocks.
Related Link: Warren Buffett Tells Value Investors To Resist The Temptation To Speculate
But while Buffett missed out on huge returns from Amazon, Google, Netflix, Inc. (NASDAQ: NFLX) and others during the past decade, he also avoided huge losses from the countless other flavor-of-the-month tech stocks that fell by the wayside throughout the years.
And by the way, Buffett has been doing just fine with the stocks with which he's comfortable. Berkshire's stock has more than doubled the returns of the S&P 500 in the past 10 years.
When friends, family and even market experts are all picking sides on popular polarizing investments like Tesla, Snap Inc (NYSE: SNAP), bitcoin and others, it can be tempting to pick a side yourself to feel like you're part of the action. However, there's never any good reason to buy or sell any investment just because it's popular.
It can be difficult to sit on the sidelines and watch a stock like Amazon deliver market-beating gains year after year after year. But sometimes the sidelines are the smartest place to be if you're looking to maximize long-term gains while mitigating as much risk as possible.
Warren Buffett hasn't taken a side on Tesla stock. Why should you?
Posted-In: Bitcoin cnnAnalyst Color Education Top Stories Analyst Ratings Trading Ideas General Best of Benzinga
View Comments and Join the Discussion!