Buffett Seems To Agree With Trump's Tax Policy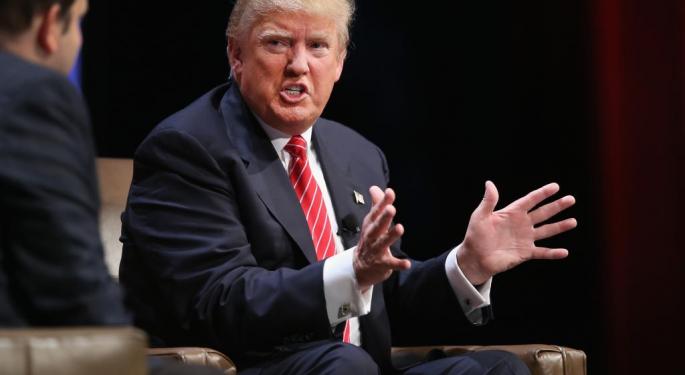 Warren Buffett, chairman and CEO of Berkshire Hathaway Inc. (NYSE: BRK-A) (NYSE: BRK-B), recently appeared on Bloomberg Markets with David Westin, and discussed the 2016 presidential race, Donald Trump and Hillary Clinton's e-mail affair.
The legendary investor also touched on income inequality, the Chinese economy and "the potential for a global slowdown."
Below is just a brief touch on Buffett's views on Trump's tax policy and Hillary Clinton.
Trump's Tax Policy
When questioned about Donald Trump and carried interest, Buffett said the presidential candidate has yet to spell out his economic program. "He's going to spell out his economic program sometime in the next few weeks," he assured, adding that he wouldn't be surprised if he agreed "with quite a bit of his economic program."
Related Link: Donald Trump Making Powerful Enemies In Silicon Valley
He continued, Trump "thinks the rich should pay more. He thinks that carried interest should be treated instead as regular income – it's just like they would be if they were investment advisors or anything of the sort."
Buffett continued, "In terms of tax policy, I haven't heard him say anything yet that I disagree with."
On Hillary Clinton
The investor also went into how Hillary Clinton mis-handled the much-discussed private e-mail situation. "I've handled some things badly in my life too," he assured. "You don't want to have too many of them, but I do not consider that determinative at all of the kind of the person she would be as president."
Posted-In: 2016 Presidential Race Bloomberg Markets David WestinAnalyst Color Politics Analyst Ratings Media General
View Comments and Join the Discussion!