Short Interest Rises in Facebook, Falls in Yelp (FB, YELP)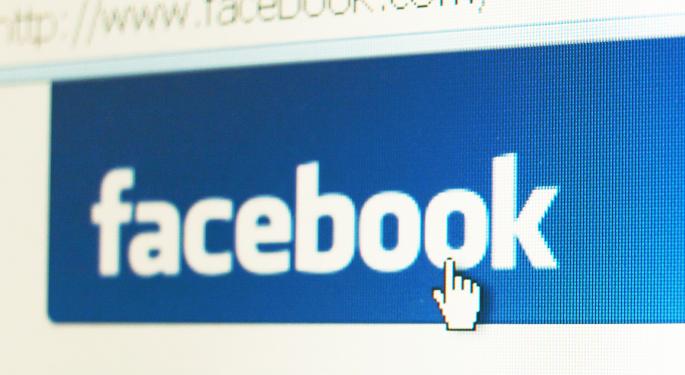 Among the social media players, Facebook (NASDAQ: FB), Google (NASDAQ: GOOG) and Yelp (NYSE: YELP) saw the biggest swings in short interest between the May 15 and May 31 settlement dates.
Other social media companies based in the United States that also saw the number of shares sold short rise in the period include eBay (NASDAQ: EBAY), Groupon (NASDAQ: GRPN) and Shutterfly (NASDAQ: SFLY).
But short sellers shied away from Angie's List (NASDAQ: ANGI), LinkedIn (NYSE: LNKD), Pandora (NYSE: P), United Online (NASDAQ: UNTD) and Zynga (NASDAQ: ZNGA) in the latter two weeks of May.
Also, note that U.S.-listed shares (or ADRs) sold short of Chinese social media companies Baidu (NASDAQ: BIDU) and Renren (NYSE: RENN) rose to the end of May. But short interest in Sina (NASDAQ: SINA), Sohu.com (NASDAQ: SOHU) and YouKu Todou (NYSE: YOKU) fell.
Facebook
Shares sold short in this social networking giant surged more than 21 percent to about 33.86 million, obliterating the nearly six percent drop in the previous period. That was the highest level of short interest since mid-March, though it was far less than the peak of more than 95 million shares sold short last November.
Facebook saw several analyst upgrades late in the month. The company has a market capitalization of around $58 billion. While its long-term earnings per share (EPS) growth forecast is about 29 percent, the return on equity is less than two percent and the price-to-earnings (P/E) ratio is in the stratosphere.
Ten out of 36 analysts who follow the stock and were surveyed by Thomson/First Call rate the stock at Strong Buy, and 11 others also recommend buying shares. Their mean price target indicates upside potential of more than 27 percent, relative to the current share price. But that target is less than the 52-week high.
Facebook's share price has fallen more than 10 percent in the past month. The stock is down more than 14 percent since the beginning of the year. Over the past six months, the stock has underperformed the likes of AOL (NYSE: AOL), Google and Yahoo! (NASDAQ: YHOO).
Google
Short interest in this Mountain View, California-based internet goliath decreased more than 22 percent in the period to 3.75 million shares, bringing the number of shares sold short back down to the same ballpark where it started the year. That was well less than two percent of the float, and the days to cover was less than two.
The company has a market cap of around $292 billion but does not offer a dividend. It has a long-term EPS growth forecast of more than 15 percent, though its P/E ratio is greater than the industry average. Google's operating margin also is higher than the industry average, and its return on equity is more than 16 percent.
Of the 40 surveyed analysts, 28 recommend buying shares, with 10 of them rating the stock at Strong Buy. The mean price target, or where analysts expect the share price to go, is more than five percent higher than the current share price. However, that target would be a new multiyear high.
The share price has retreated about four percent from a recent multiyear high, but it is still more than 21 percent higher year-to-date. The stock has underperformed Yahoo! but outperformed AOL, Facebook and the broader markets over the past six months.
Yelp
This San Francisco-based company saw short interest drop more than 23 percent in late May to 4.28 million shares, the lowest level of short interest so far this year. The number of shares sold short represented about 15 percent of the float, and days to cover fell from more than six to about two.
Yelp still faces speculation that it may be acquired by Google. The company currently has a market cap of less than $2 billion. While Yelp has a long-term EPS growth forecast of about 20 percent, analysts do not expect the company to show a profit until 2014. Note that its return on equity is in negative territory.
For at least three months, the consensus recommendation of the polled analysts has been to hold shares. So it's no surprise that the share price has overrun their mean price target, meaning they see no potential upside at this time. However, the street-high price target is about 13 percent higher than the share price.
Yelp's share price has risen about 50 percent year-to-date, though it has pulled back more than eight percent from a recent 52-week high. The stock has outperformed Yahoo! and the broader markets over the past six months, but it has underperformed Angie's List and Groupon.
Posted-In: Angie's List AOL EBAY Facebook Google GrouponShort Ideas Trading Ideas Best of Benzinga
View Comments and Join the Discussion!