3 ETFs Affected By Tesla S&P 500 Addition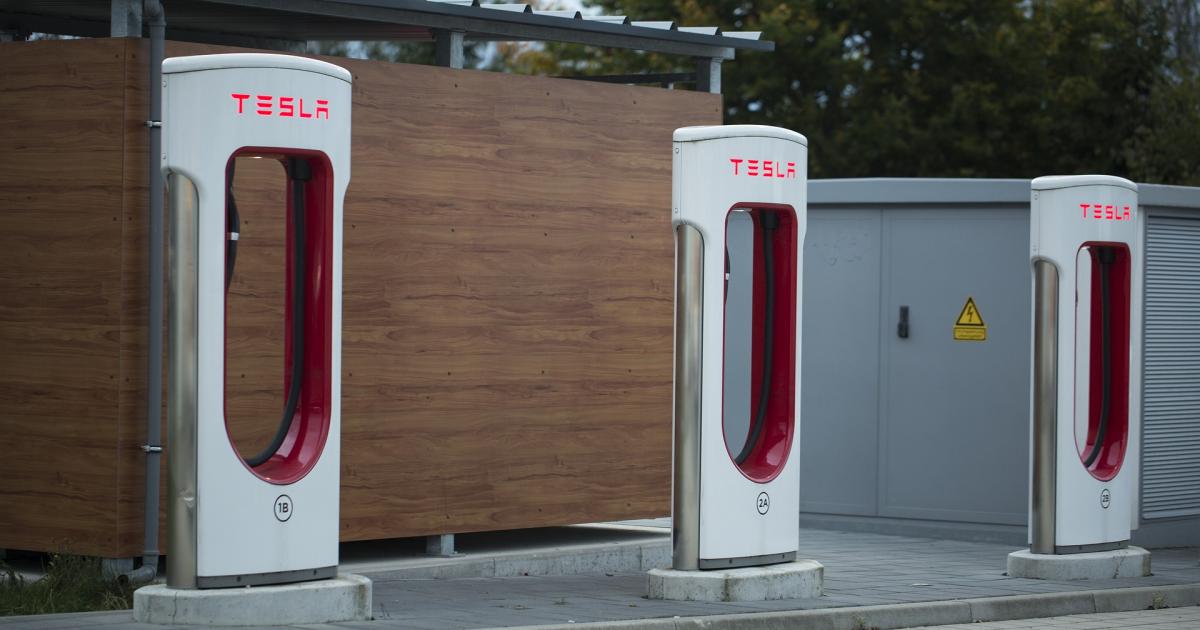 Tesla Inc (NASDAQ:TSLA) entered the S&P 500 on Monday and is now the seventh-largest stock in the benchmark, just ahead of Warren Buffett's Berkshire Hathaway (NYSE: BRK-B).
The entry of the electric vehicle juggernaut into the S&P 500 qualified Tesla for admittance into an array of exchange-traded funds where the stock previously didn't reside. On the other hand, there are some ETFs tracking offshoots of the S&P 500 that aren't rushing to include Tesla.
Still, there are more than 170 ETFs featuring Tesla exposure and the stock's entry into the S&P 500 is affecting ETFs beyond the SPDR S&P 500 ETF (NYSE:SPY) and the like.
With that in mind, here are three ETFs Tesla is affecting in a big way following its inclusion in the S&P 500.
Consumer Discrepancy Select Sector SPDR (XLY)
By joining the S&P 500, Tesla became eligible for inclusion in derivative sector indexes and the powers that be at Standard & Poor's placed the stock in the consumer cyclical sector, qualifying it for admittance into the Consumer Discrepancy Select Sector SPDR (NYSE:XLY).
Think Tesla made a splash in the S&P 500? Think about what it's doing in XLY. The stock is now the ETF's second-largest component at a weight of 14.51%, behind only Amazon (NASDAQ:AMZN).
Putting Tesla's weight in XLY into context, the stock accounts for more of this ETF than Dow components Home Depot (NYSE:HD) and McDonald's (NYSE:MCD) combined. XLY now has one of the largest allocations to Tesla among all ETFs.
SPDR S&P 500 Growth ETF (SPYG)
The SPDR S&P 500 Growth ETF (NYSE:SPYG) follows the growth offshoot of the S&P 500, meaning Tesla was a surefire addition to this benchmark and ETF. Tesla is also the seventh-largest holding in this ETF, but its weight of 2.94% far exceeds its heft in the S&P 500.
Tesla brings a little variety to SPYG, an ETF dominated by Apple (NASDAQ:AAPL), Microsoft (NASDAQ:MSFT) and Amazon (NASDAQ:AMZN). That trio combines for over 31% of SPYG's weight.
Fidelity MSCI Consumer Discretionary Index ETF (FDIS)
The Fidelity MSCI Consumer Discretionary Index ETF (NYSE:FDIS), as its name implies, doesn't track an S&P index. Rather, it follows the MSCI USA IMI Consumer Discretionary 25/50 Index, but that's not keeping Tesla.
While Elon Musk's company occupies a smaller percentage of FDIS than it does in XLY, the stock still command's 9.27% of the Fidelity ETF's weight, good for the second spot.
Amazon dominates this ETF at 29.55%. FDIS has the lowest fee among all consumer cyclical ETFs at 0.084% per year, or $8.40 on a $10,000 investment.
© 2020 Benzinga.com. Benzinga does not provide investment advice. All rights reserved.
---