How Hedge Funds Select Their Managers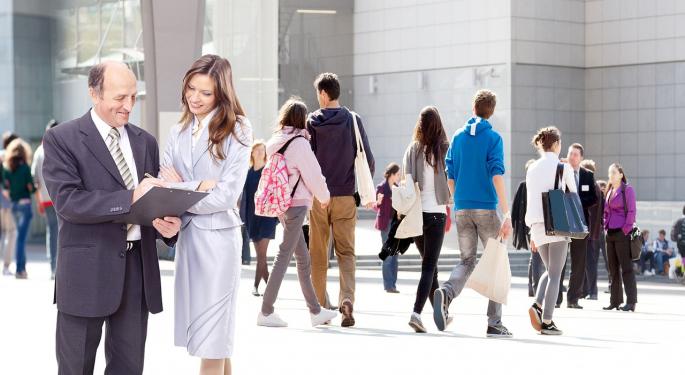 There are about 15,000 hedge funds out there, and both their fees and returns are very varied. But, what determines those factors?
One of the most important elements in a hedge fund's success is the manager. However, most people know only a few names in the space: Warren Buffett, Jim Simons, George Soros, Steve Cohen, David Einhorn, Bill Ackman, Ray Dalio, Carl Icahn, etc. And, needless to say, the fees that these guys charge are off the charts.
Now, taking into account that smaller hedge funds are expected to continue to outperform larger ones, how do these firms select their managers? How do other people get into the game? Is there space for smaller fish in the bowl?
In order to shed some light on the issue, Benzinga reached out to Don Steinbrugge, one of the best-known experts in the hedge fund industry. With over three decades of experience in the space, Steinbrugge has been running Agecroft Partners, a global, award-winning hedge fund consulting and marketing firm for almost 10 years now. Prior to that, he worked at Andor Capital and Merrill Lynch Investment Managers — now part of BlackRock, Inc. (NYSE: BLK).
The Funnel Approach
"When you look at the process that professional hedge funds use to select their managers, they are using a funnel approach," the expert commenced. "Most professional hedge fund investors are getting contacted by thousands of managers a year, they are meeting with 100 to 500 a year, they are doing follow-up meetings with 50, and they are hiring two. So, it's one of the most competitive industries there is."
"As a result of that, most of the money is going to a very small number of managers – the very largest managers and the smaller managers that not only have a great product but are also very good at articulating what their differential advantage is," he added.
"One of the keys to hedge funds is, you have to be able to explain to people what inefficiency in the market you are going after, and what your differential advantage is to capture that inefficiency," Steinbrugge concluded. "If people don't understand that, they won't invest; and, most hedge fund managers are very bad at explaining what they do."
Liked this article? Now check out Steinbrugge's explanation on how hedge fund strategies are shifting toward those with lower correlations and increased volatility.
View Comments and Join the Discussion!
Posted-In: Agecroft PartnersFinancial Advisors News Hedge Funds Management Personal Finance Interview General Best of Benzinga