Expert: Why Smaller Hedge Funds Will Continue To Outperform Larger Ones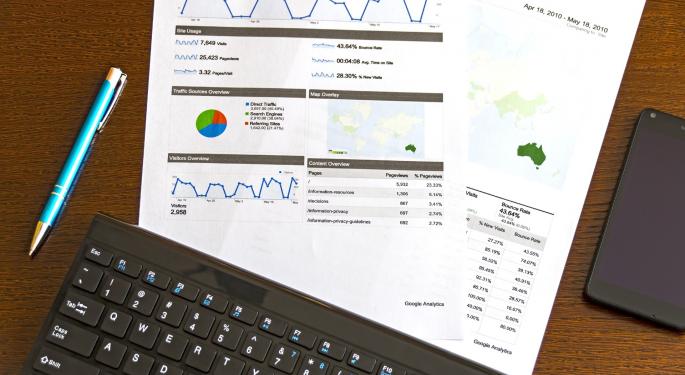 Don Steinbrugge is one of the best-known experts in the hedge fund industry, with over three decades of experience in the arena. He has been running Agecroft Partners, a global, award-winning hedge fund consulting and marketing firm for almost 10 years now. Prior to that, he worked at Andor Capital and Merrill Lynch Investment Managers — now part of BlackRock, Inc. (NYSE: BLK).
Benzinga recently had the chance to chat with this seasoned expert, who shared some predictions for trends in the hedge fund industry in 2017. In the first part of this series, we looked into hedge fund fees and how they'll evolve over the year; in the second part, we went into the why hedge funds will benefit under the Trump administration; in the third part, we took a look at asset outflows and why pension funds invest in hedge funds; in the fourth part, we had the chance to get to know Streinbrugge's rituals and role models better; and, in a fifth part, we talked about shifting hedge fund strategies. In this sixth piece, we'll look into the reasons to believe that smaller managers will continue to outperform larger ones.
The Problem With Large Managers
"One of the biggest problems with the hedge fund industry is that roughly 70 percent of assets have gone to hedge fund managers with $5 billion or more under management. And, there is an inverse correlation in how much money you manage and the returns you generate," the expert commenced.
In fact, over 2016, smaller funds very comfortably outperformed larger ones. Thru November, the HFRI Fund weighted composite had gained 4.54 percent, while the HFRI dollar weighted composite was up only 1.9 percent.
"If you get too big, it's a lot harder to generate strong returns because you begin to move the market," Steinbrugge explicated. "A lot of hedge fund managers focus on inefficiencies in the market; they focus on niche strategies. And, if you try to put a lot of money into a niche strategy, you are going to move the market both when you buy and when you sell, and your performance is going to be hurt because of it."
"So, what we [at Agecroft] believe is that small managers are the ones that are going to generate the best returns, and it just so happens that they are also offering the best deal on pricing of their funds, because of the founder's share they are offering," he added.
Pension Funds Coming In
"There's been a big hesitation of pension funds to invest in smaller managers," he ended. "Up until now, they preferred to go with the largest funds. But, I think a lot of them are beginning to realize that, if all you do is invest in the largest funds, your returns on your hedge fund portfolio are going to be mediocre. So, there is a trend in the industry for pension funds to kind of move down the size/scale of hedge funds, and I think you'll see more invested in mid-sized hedge funds in order to enhance their returns."
View Comments and Join the Discussion!
Posted-In: Financial Advisors Long Ideas Hedge Funds Top Stories Personal Finance Trading Ideas Interview General Best of Benzinga