#PreMarket Primer: Tuesday, September 9: Apple Inc. Product Reveal Finally Arrives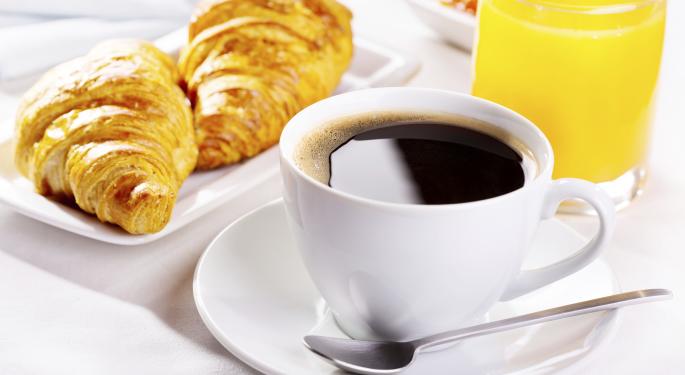 Apple Inc. (NASDAQ: AAPL) will finally unveil its latest product line on Tuesday, rumored to include a new, larger iPhone and a smartwatch. Skeptics say the company is becoming less innovative, but the buzz around the latest round of Apple offerings has expectations running high.
The new products are expected to be accompanied by a new line of software that will allow users to measure health metrics and automate their homes, among other things. The release will be CEO Tim Cook's first chance to prove to investors that Apple's "ahead of the curve" image didn't leave the company with the departure of founder Steve Jobs.
In other news around the markets:
On Monday, Home Depot (NYSE: HD) announced that its security system had been breached, and that more than 2,000 stores were affected. The company is working through an investigation into how far back the attack began, but has estimated that malware was present in the system as far back as April. Because of the length of the attack, it is possible that tens of millions of customer credit cards may have been affected.
General Mills (NYSE: GIS) has inked a deal to acquire Annies Inc. (NYSE: BNNY) for $820 billion in an effort to beef up its organic food offerings. General Mills has been suffering from depressed consumer spending and changing dietary habits among Americans, so the acquisition of a natural foods brand will likely help counteract waning demand for big-name cereals.
On Monday, Federal prosecutors celebrated the end of a three-year trial against Mathew Martoma, a former SAC capital fund manager, for his role in an insider trading scandal at the firm. Martoma was sentenced to nine years in prison for using insider knowledge in order to avoid a $275 million dollar loss for the company, and will give up his $9.38 million bonus as part of his penalty.
The White House said that Baghdad has made major progress in forming a new government that will combat ISIS by including representation from all of the nation's political parties. On a phone call with President Obama, the Iraqi Prime Minister agreed that the nation would need to work together with the many Iraqi communities to create a government system that is more inclusive. By uniting the country's many ethnic communities, much of the support for radical groups like ISIS will be diverted.
Asian Markets
Asian markets were mixed; the NIKKEI was up 0.28 percent, but the KOSPI fell 0.33 percent. China's Shanghai and Shenzhen composites gained 0.01 percent and 0.42 percent, respectively, while the Hang Seng index lost 0.20 percent.
European Markets
Europe's markets were down across the board; the FTSE fell 0.15 percent, the STOXX 600 was down 0.04 percent, the CAC 40 fell 0.13 percent and the IBEX lost 0.68 percent.
Energy futures were mixed; Brent futures were down 0.26 percent, and WTI futures gained 0.57 percent. Gold and silver rose 0.23 percent and 0.52 percent, respectively, but industrial metals were mixed. Copper lost 0.71 percent, and tin fell 0.35 percent, while aluminum gained 0.19 percent.
Currency markets were relatively quiet on Tuesday; the euro traded at $1.2893 and lost 0.10 percent against the pound, but gained 0.15 percent against the yen. The dollar was also 0.15 percent higher against the yen, but lost 0.09 percent to the pound and 0.05 percent to the Australian dollar.
Earnings
Notable earnings released on Monday included:
Campbell Soup Company (NYSE: CPB) reported fourth quarter EPS of $0.49 on revenue of $1.85 billion, compared to last year's EPS of $0.45 on revenue of $1.82 billion.
Pep Boys- Manny, Moe & Jack (NYSE: PBY) reported third quarter EPS of $0.00 on revenue of $525.80 million, compared to last year's EPS of $0.18 on revenue of $527.62 million.
Caseys General Stores, Inc. (NASDAQ: CASY) reported first quarter EPS of $1.34 on revenue of $2.29 billion, compared to last year's EPS of $1.43 on revenue of $2.11 billion.
Stocks moving in the Premarket included:
Notable earnings expected on Tuesday include:
Economics
Notable economic releases expected on Tuesday will include British industrial production, British manufacturing production, the U.S. redbook, U.S. oil inventory data and the trade balance from both France and the U.K.
For a recap of Monday's market action, click here.
Tune into Benzinga's pre-market info show with Nic Chahine, Angie Maguire & Sheldon McIntyre here.
Posted-In: Earnings News Emerging Markets Commodities Previews Pre-Market Outlook Markets Trading Ideas
View Comments and Join the Discussion!