#PreMarket Primer: Friday, November 15: Markets Higher Due To The 'Yellen Effect'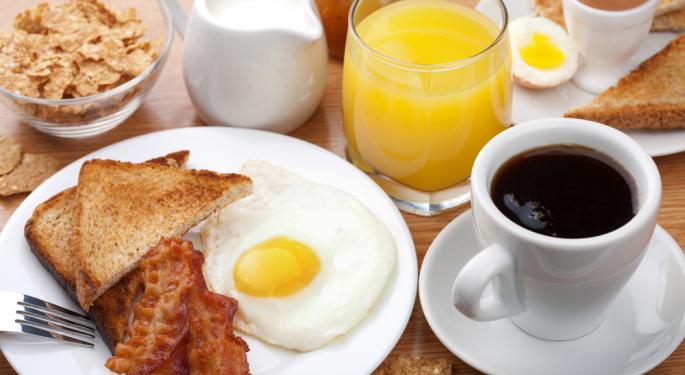 Markets across the world improved after Janet Yellen was approved as the new Federal Reserve Chairwoman on Thursday. Yellen's appointment allowed investors to release a collective sigh of relief as she dovishly defended the Fed's easy money policies. 
The prospect of extended US monetary stimulus kept Asian markets climbing higher on Friday morning and helped US shares soar on Thursday.
In other news around the markets:
Spain and Ireland announced on Thursday that they were ready to stand on their own as their bailout programs are set to finish in the near future. Although the region's finance ministers praised the decision, it does carry risks; especially after the bloc's recent GDP data showed that the eurozone's economic growth was far from roust.
The United Nations reported that Iran has cut down on its nuclear activity since President Hasan Rouhani took office back in August. With talks between the West and Iran over the nation's nuclear capabilities set to resume next week, the report could help aid diplomacy. The two sides will be working on a deal to prevent Tehran from developing nuclear weapons in exchange for easing sanctions.
On Thursday, Berkshire Hathaway disclosed that it had bought 40.1 million shares of Exxon Mobil, resulting in a $3.45 billion stake. Following news of the deal, Exxon shares rose 0.9 percent.
On Friday morning, ECB Executive Board Member Joerg Asmussen said it would be necessary for the eurozone to have backstops in place before the ECB performs its health check assessments. EU finance ministers will meet later on Friday to discuss how to implement backstops before the checks begin in October 2014.
Asian markets ended the week on a high note with the prospect of US monetary stimulus continuing until March of next year. The Japanese NIKKEI was up 1.95 percent and the South Korean KOSPI gained 1.94 percent. China's Shanghai composite gained 1.68 percent and the Shenzhen composite was up 1.84 percent.
European Markets
European markets were mixed, the UK's FTSE gained 0.29 percent and the eurozone's STOXX 600 was mostly flat. Italy's MIB lost 0.90 percent and the Spanish IBEX lost 0.34 percent.
Energy futures were higher with Brent futures up 1.33 percent and WTI futures up 0.20 percent. Gold lost 0.27 percent and silver was down 0.56 percent. Industrial metals were mixed with copper down 0.22 percent and tin up 0.77 percent.
The euro lost 0.15 percent against the dollar and the pound was down 0.04 percent against the greenback. The dollar gained 0.34 percent against a tumbling yen, and remained flat against the Australian dollar.
Earnings
Notable earnings released on Thursday included:
Wal-Mart Stores, Inc. (NYSE: WMT) reported third quarter EPS of $1.14 on revenue of $115.69 billion, compared to last year's EPS of $1.08 on revenue of $113.93 billion.
Kohl's Corporation (NYSE: KSS) reported third quarter EPS of $0.81 on revenue of $4.44 billion, compared to last year's EPS of $0.91 on revenue of $4.49 billion.
Nordstrom, Inc. (NYSE: JWN) reported third quarter EPS of $0.69 on revenue of $2.88 billion, compared to last year's EPS of $0.71 on revenue of $2.81 billion.
Stocks moving in the Premarket included:
Exxon Mobil Corp (NYSE: XOM) gained 1.62 percent in premarket trade after rising 0.68 percent on Thursday.
ADT Corp (NYSE: ADT) gained 1.45 percent in premarket trade after climbing 1.47 percent yesterday.
Interpublic Group of Companies (NYSE: IPG) lost 0.58 percent in premarket trade after rising 3.47 percent over the past five days.
Prudential Financial Inc (NYSE: PRU) lost 0.47 percent in premarket trade after climbing 6.23 percent over the past five days.
Citigroup Inc. (NYSE: C) fell 0.42 percent in premarket trade after gaining 3.85 percent over the past week.
No notable earnings to report
Economics
Friday's economic calendar will be relatively quiet; notable releases expected include eurozone CPI, Italian trade balance, US industrial production, US CPI, and Germany's house price index.
For a recap of Thursday's market action click here.
Tune into Benzinga's pre-market info show with Dennis Dick and Joel Elconin here.
View Comments and Join the Discussion!
Posted-In: Earnings News Eurozone Futures Commodities Forex Events Global Best of Benzinga