Market Primer: Monday, October 21: Delayed Payrolls Data Ignites Taper Talk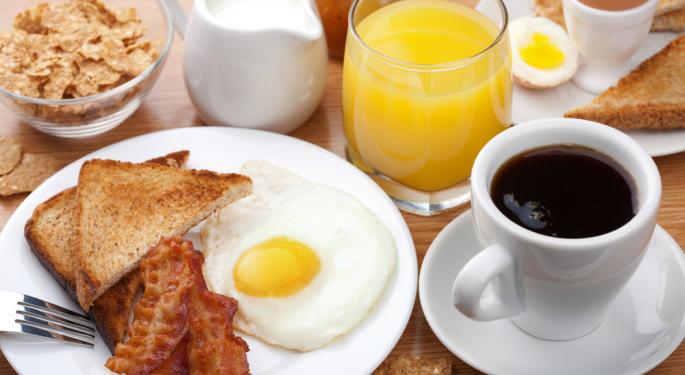 Several US reporting agencies were unable to release data last week due to the US government shutdown.
Now, as the reopened government catches up a spate of data is expected to hit the markets this week. The most anticipated figures are nonfarm payrolls, which are due out on Tuesday.
Most see US employers adding 180,000 workers in September with no change in the 7.3 percent unemployment rate. If the report confirms speculation, it could provide a strong case for the US Federal Reserve to begin its taper. In general, the bank is expected to maintain its easy monetary policy well into 2014 in the wake of the government shutdown.
However, if the flood of delayed US data paints a favorable picture, investors could start to hedge their bets on a sooner than expected taper.
In other news around the markets:
Japan's Fukushima Daiichi nuclear power plant is facing more scrutiny after a large rainfall on Sunday left the plant with too much water and not enough time to pump it out. The plant was unable to pump the rainwater into empty tanks and as a result highly radioactive water overflowed the plant's barriers.
Google and Morgan Stanley shone on Friday after their better than expected earnings reports helped the S&P 500 climb to a record high. Google's shares rose 13.8 percent to surpass the $1,000 mark for the first time. The momentum in the technology sector is set to continue on Monday as Netflix earnings are expected to follow suit.
The Bank of Japan's Governor Haruhiko Kuroda spoke on Monday morning and reassured investors that the Bank's easing was going as planned. He said that the Japanese financial system is running smoothly and that the bank is planning to continue easing until the country's inflation rate is stable at 2 percent.
Nokia is set to reveal six new products on Tuesday, its first big event since Nokia's handset division was acquired by Microsoft a month earlier. The unveiling of the new products could be a ray of hope for Microsoft as it tries to gain market share in the smartphone and tablet space where Apple and Samsung dominate.
Asian markets were mostly higher to begin the week; the Japanese NIKKEI was up 0.69 percent, China's Shanghai composite gained 1.22 percent and the Shenzhen composite was up 1.87 percent. Hong Kong's Hang Seng Index was up 0.53 percent, but the South Korean KOSPI lost 0.14 percent.
European Markets
European markets were quiet, the eurozone's STOXX 600 was flat and the UK's FTSE was up 0.71 percent. Italy's MIB also gained, up 0.38 percent.
Energy futures were quiet on Monday morning, Brent futures were down 0.05 percent and WTI futures lost 0.03 percent. Precious metals were higher with gold up 0.23 percent and silver up 0.81 percent. Industrial metals were mixed with copper down 0.17 percent and Zinc up 0.29 percent.
The dollar remained under pressure on Monday as most were expecting the Federal Reserve to delay its taper. The euro traded at $1.36 and the pound gained 0.04 percent against the dollar. The yen lost 0.32 percent to the American currency.
Earnings
Notable earnings released on Friday included:
Stocks moving in the pre-market included:
Earnings reports expected on Monday include:
Economics
On Monday's economic calendar, investors are expecting Chinese house prices, US existing home sales, Hong Kong's CPI, Italian industrial sales and German PPI.
Happy trading and good luck!
For a recap of Friday's market action, click here.
Tune into Benzinga's pre-market info show with Dennis Dick and Joel Elconin here.
View Comments and Join the Discussion!
Posted-In: Earnings News Eurozone Futures Commodities Previews Events Global Best of Benzinga