Market Primer: Tuesday, September 24: Asian Shares Slip On Lack Of Economic Data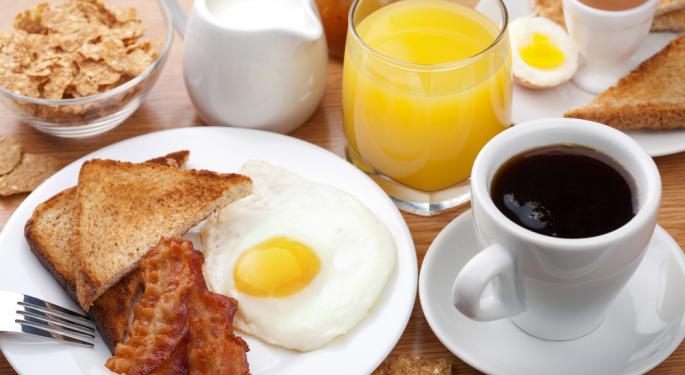 Asian markets slipped on Tuesday after a lack of economic data shifted investors' focus back to monetary policy.
New York Fed President William Dudley commented that the Fed's taper timeline was still in place, however he claimed that the bank would like to see further improvement in the country's labor market before moving forward with the taper. Uncertainty about the bank's timeline caused Wall Street to stumble and contributed to softening Asian shares.
In other news around the markets:
Despite harsh criticism about pricing, Apple sold nine million phones last weekend at the debut of the iPhone 5S and 5C. The sales were well above analyst predictions and the company announced that its quarterly sales and profit margin would likely exceed projections. The sales helped Apple shares jump five percent to $23.23.
The Chinese government is planning to allow access to websites like Facebook (NASDAQ: FB) and Twitter in its planned free-trade zone in Shanghai. Reports on Tuesday said the government will allow social networking sites and others that it deemed inappropriate or politically sensitive in the FTZ, which will be launched on September 29.
Fairfax Financial Holdings inked a preliminary deal with BlackBerry (NASDAQ: BBRY) which will allow Fairfax to purchase 90 percent of BlackBerry's shares for $9 per share.
After last month's Goldman Sachs computer glitch, the New York Stock Exchange together with the SEC is working to amend the rules to mitigate losses from computer glitches. When Goldman's computer system caused it to buy a large number of unwanted options contracts, most of the trades were cancelled and the losses to Goldman were minimal. However, traders on the other side suffered. A new proposal would adjust mistaken trades rather than completely canceling them.
Asian markets were down across the board on Tuesday. The Hang Seng index was down 0.75 percent and China's Shanghai and Shenzhen composites lost 0.61 percent and 0.19 percent respectively. Indonesia's JSX composite suffered the largest losses, down 1.79 percent.
European Markets
European markets were on the rise, the UK's FTSE was up 0.24 percent and the eurozone's STOXX 600 was up 0.26 percent. France's CAC 40 gained 0.50 percent and the German DAX was up 0.39 percent.
Brent futures were up 0.06 percent and WTI futures lost 0.03 percent, gold lost 0.36 percent and silver was down 0.95 percent. Industrial metals were mixed, copper and tin lost 0.85 percent and 0.30 percent respectively, but aluminum was up 0.97 percent.
The euro gained 0.10 percent against the dollar, but the pound lost 0.08 percent against the greenback. The yen weakened by 0.28 percent against the dollar and the Australian dollar lost 0.21 percent against the dollar.
Earnings
Notable Earnings Reported on Monday included:
Red Hat, Inc. (NYSE: RHT) reported EPS of $0.35 on revenue of $374.00 million, compared to last year's EPS of $0.28 on revenue of $322.60 million.
Stocks moving in the pre-market included:
Bank of America Corporation (NYSE: BAC) gained 0.07 percent in pre-market trade after a losing streak that took the stock down 2.82 percent over the past five days.
Red Hat Inc. (NYSE: RHT) lost 7.99 percent in pre-market trade after the company released a better than expected earnings report on Monday.
Earnings Reports Expected on Monday Include:
CarMax Inc (NYSE: KMX) is expected to report EPS of $0.56 on revenue of $3.12 billion, compared to last year's EPS of $0.48 on revenue of $2.76 billion.
Economics
Tuesday's economic calendar will include US consumer confidence, Canadian retail sales, British mortgage approvals, Italian trade balance and the German business climate index.
Study hard with your Tuesday trades!
For a recap of Monday's market action, click here
Tune into Benzinga's pre-market info show with Dennis Dick and Joel Elconin here.
View Comments and Join the Discussion!
Posted-In: Earnings News Eurozone Futures Commodities Forex Economics Federal Reserve Best of Benzinga