Gucci Dominates Luxury Resale, Hermes Fastest-Growing Brand Among Millennials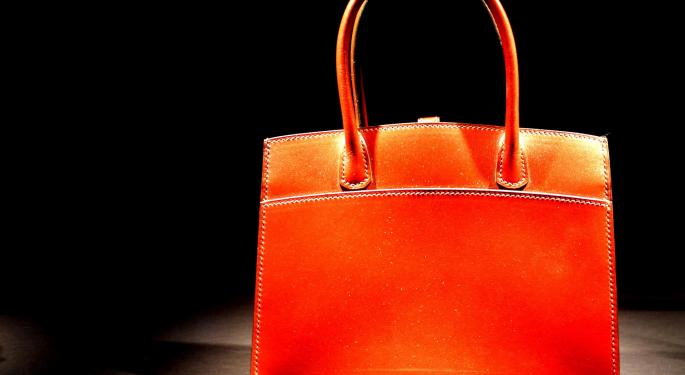 The resurgence in interest in luxury goods in North America is boosting the luxury resale market.
Not only are sales of secondhand luxury items growing, the luxury resale market can offer a window into what consumers deem are the hottest items of the moment — and combats the excessive waste generated by fast fashion houses.
Apparel resale will be bigger than fast fashion within 10 years, according to Fashionista.
Luxury resale is expected to reach $6 billion in sales in 2018 and has fostered countless startups, including TheRealReal, one of the biggest players in the industry. The firm released their midyear report Tuesday on the state of luxury resale.
Some insights from the report:
Gucci is dominating sales growth (62 percent) and search volume, overtaking Chanel and Louis Vuitton for the top spot in both categories.
Hermes is the fastest-growing brand among millennials, growing 71 percent among the 18-34 demographic.
Rolex is the top brand purchased by millennnial men.
TheRealReal said that iconic, logo-centric styles from heritage brands are seeing rising resale value, while past-season styles without in-your-face labels are on the decline in womens fashion.
For mens, brands focused on logo revivals and with strong sneaker and statement outwear offerings are seeing the biggest gains in resale value.
Dad fashion continues to be a very strong category, with Hawaiian shirts growing 84 percent, dad hats growing 64 percent and a 1980s staple, the fanny pack, growing an impressive 614 percent.
Less Is More: Luxury Resale Is Here To Stay
"The millenials are definitely showing an affinity for luxury brands. There is definitely a movement to have less of more — when you are buying fewer things, you want to step up and buy something that is going to last and have greater value than a $9 blouse," The NPD Group's Matt Powell said of the luxury resale market.
It's a system of limited quantities and limited distribution — that's what the consumer wants, and luxury brands have spent decades and in some cases centuries perfecting the scarcity model, Powell said.
The availability of marketplaces to facilitate exchanges could explain why the resale of luxury goods is dramatically rising, in Powell's view.
"Before, [when] luxury items were sold to a limited audience, there wasn't the ability to flip them," he said. "Now there is, and that's why we are going to see this market hang around."
Related Links:
Analysts Upgrade Nike On $50B Revenue Potential, Direct-To-Consumer Growth
Gen Z's Appetite For Luxury Drives LVMH, Kering To All-Time Highs
Posted-In: Apparel fashion Matt PowellRetail Sales Crowdsourcing Top Stories Exclusives General Best of Benzinga
View Comments and Join the Discussion!