The Best Lessons Gen Z Can Teach Us About Money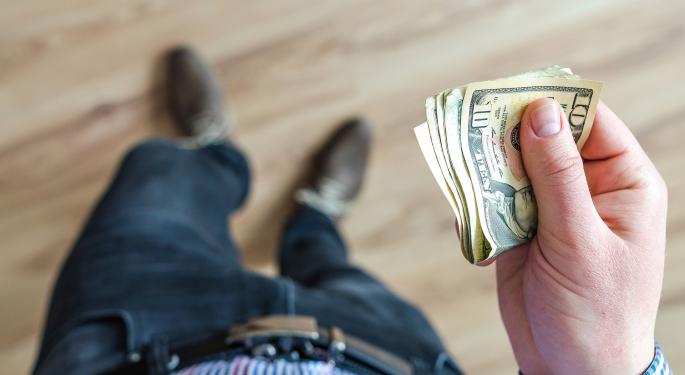 Much has been said about Millennials, the generational cohort whose members have often been chastised for their poor financial decisions. They've been written off, albeit unfairly, as lazy and entitled, while in actuality many are crumbling under the pressure of tough financial times, heavy debt, unfavorable social policies, and greater economic inequality than previous generations.
For their younger siblings, however, things are quite different.
Generation Z, the youngest and fastest growing consumer demographic, is already departing from many established norms when it comes to career choices, money, investing, and retirement. A report by CASSANDRA, for instance, found that kids in 93 percent of American households influence purchasing decisions, which explains why this group accounts for up to $143 billion in direct spending.
The eldest of the Gen Zers were born just before the turn of the century. This means many grew up in an environment that was constantly being influenced by social change, disruptive tech, and economic instability. As a result, Gen Zers are growing up into pragmatic, smart, and hard-working individuals who are saving more, spending more wisely, and planning for retirement better than Millennials.
And even though they're quite far behind on the demographic scale, there's a ton of personal finance lessons we can learn from this group.
Fintech Will Be Good For Personal Finance
Fintech is among the biggest trends of this century – and Gen Zers got to ride the wave since they were tots. Most of them were born into a world where smartphones, artificial intelligence, the blockchain, and online payments were replacing or revamping older elements of the financial system, including ATMs and physical bank branches.
For older generations, fintech advances haven't necessarily been good news for personal finance. Some studies have shown that individuals are more likely to overspend in a cashless society, thanks to lesser attachment to credit card purchases compared with using physical cash.
For Gen Zers, however, the cashless environment doesn't make it easier to spend as is the case with other generations. As digital natives, Gen Zers aren't usually excited about splurging because of a credit card, but instead, prefer to use technology to practice better spending habits. Plus, because credit card debt often contributes upwards of 65 percent of individual credit scores, Gen Zers are using the best of tech to help them find deals and keep up with bills and credit card repayments, helping them maintain healthy financial lives.
By combining the latest advances in the world of fintech with their grandparents' money-saving advice from the Great Depression, Gen Zers are proving fintech can be good for thrifty spenders in the modern world.
There Are Better Ways To Handle Debt
Debt is a big deal for the average American household.
To illustrate, about 38 percent of American households are currently prime candidates for debt relief programs, primarily because of huge credit card debts that have been on the rise over the past couple of years. Even worse, 46 percent of Generation X, the primary breadwinners in many of these families, carry the biggest credit card debt load for any generation across the board according to a study by GoBankingRates.
Gen Zers, on the other hand, are avoiding debt like the plague.
According to one 2017 study, a fifth of Gen Zers said all debt should be avoided at all costs, which reflects the general feeling across this demographic.
A good number were toddlers and young kids in families that were going through the Great Recession, so many are looking at loans and mortgages more carefully and finding new ways to reduce the dependency on borrowed money.
They're choosing cheaper colleges to avoid the nasty student loans that many Americans are dealing with. Students used to take big loans to go to the best schools in the hopes of landing good jobs that would help them repay the debt.
For Gen Zers, the exact opposite is happening. Gen Zers are going to schools that make the most financial sense instead of just going flat out into huge debt after graduation.
Gen Zers, like other preceding generations, are not perfect. Many still don't know how student loans work and others, perhaps due to the effects of the turbulent financial times they grew up in, are taking far fewer risks in life. Still, there are so many good things we can learn from Gen Zers, especially when it comes to maintaining fiscal discipline at home and in our professional lives.
The preceding article is from one of our external contributors. It does not represent the opinion of Benzinga and has not been edited.
View Comments and Join the Discussion!
Posted-In: contributor contributorsNews Psychology Personal Finance General Best of Benzinga