Tax Reform Is Boosting Wages And Bonuses, But Some Corporations Are Still Cutting Jobs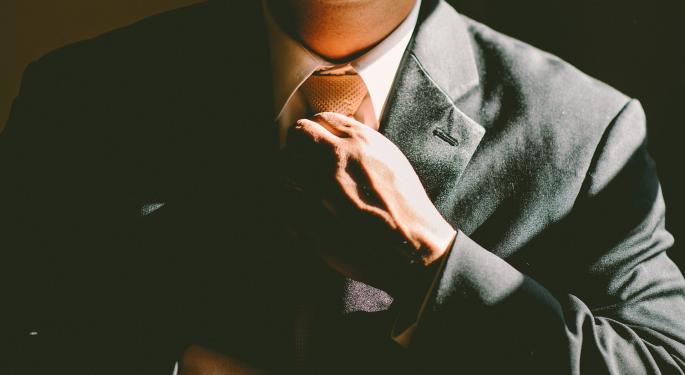 The December 2017 non-farm payroll report revealed the U.S. unemployment rate was at 4.1 percent for the third consecutive month, the lowest since 2000.
Wages rose 9 cents, marking the biggest monthly increase in 2017, compared to a 5-cent increase in November. Even as the data points showed a robust job market, there was a spate of mass layoff announcements in recent weeks.
A Twist In The Tale
Personal care products company Kimberly Clark Corp (NYSE: KMB), which sells Huggies diapers, announced in its earnings release a restructuring program that calls for the elimination of 5,000 to 5,500 jobs, or about 12-13 percent of its workforce.
The job cuts are part of its plan to generate annual pre-tax cost savings of $500 million to $550 million.
Specialty semiconductor maker Sigma Designs Inc (NASDAQ: SIGM) announced the elimination of 296 jobs Jan. 23 as it winds out its SmartTV and Set-top Box business in a bid to preserve cash available to shareholders.
The decision follows Sigma's failed merger attempt with Silicon Laboratories (NASDAQ: SLAB). Sigma Designs now intends to structure the sale as an asset transaction.
U.K. banking giant Barclays recently announced it would trim jobs at its investment banking business by 100, with the proposed layoffs split evenly between the U.S. and Europe.
Even Wal-Mart Stores Inc (NYSE: WMT), which announced a wage increase earlier this month, plans to cut 11,000 jobs as part of a revamp of the Sam's Club warehouse unit. The cuts relate to planned closure of about 50 stores and conversion of 13 others into distribution centers.
Sharing Returns With Workers
After President Donald Trump signed tax legislation that includes a 14-percent cut to the corporate rate, multiple corporations announced wage increases and bonuses tied to their tax benefit.
Starbucks Corporation (NASDAQ: SBUX) announced a second wage increase to its U.S. hourly and salaried partners on top of the annual increases that began in October.
American Airlines Group Inc (NASDAQ: AAL) said Jan. 2 it would pay $1,000 to each team member — excluding officers — at its main business unit and wholly owned regional carriers at a cost of $130 million. The company attributed the decision in part to the leeway provided by the new tax structure.
Related Links:
Retail Job Losses: Does This Point Toward Protracted Sectoral Weakness?
Morgan Stanley: The Biggest Internet Stock Winners From Tax Reform
View Comments and Join the Discussion!
Posted-In: Donald Trump HR Jobs DataNews Politics Media Trading Ideas General Best of Benzinga