'Detroit' Is A Hard Story For America To Stomach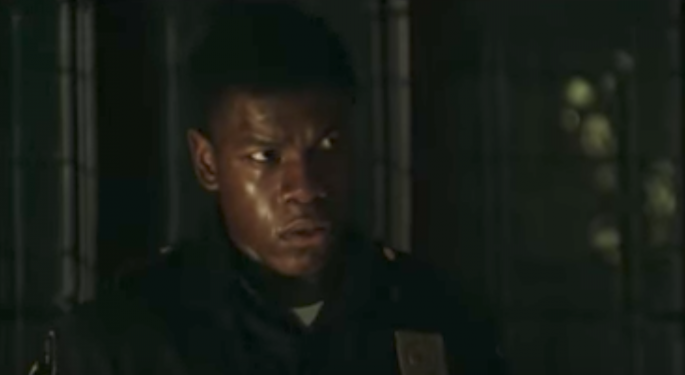 "Detroit," director Kathryn Bigelow's bleak look into the American psyche through the lens of Motown's 1967 race riots, was a punishingly hard sell at the box office in its first weekend of wide release, taking in $7.3 million from more than 3,000 screens.
The Stephen King adaptation "The Dark Tower," the Sony Corp (ADR) (NYSE: SNE) would-be tentpole, led an anemic box office with $19.5 million. The movie was headlined by Idris Elba ("Mandela," "Thor," "The Wire.")
Time Warner Inc's (NYSE: TWX) durable "Dunkirk," showing good legs in its third weekend, finished second with a projected $17.6 million domestic gross, another win for director Christopher Nolan ("The Dark Knight") and his bulletproof fan base. The World War II epic has grossed roughly $300 million worldwide.
Was 'Detroit' Too Depressing?
"Detroit's" nationwide debut was in line with the modest openings of Bigelow's previous highly praised takes on real-world events, "The Hurt Locker" and "Zero Dark Thirty," the latter about the hunt for and assassination of terror mastermind Osama bin Laden.
"'Detroit may not have performed as well as some might have hoped given its stellar limited release debut last week. However, in terms of the currency of goodwill, the film was a hit with audiences who chose to take on the challenging and gritty film rather than opt for the typical summer fare and certainly for those fans," said Paul Dergarabedian, senior media analyst for comScore, Inc.
"Though 'Detroit' may not have the mass appeal of the typical Hollywood summer blockbuster, the film can be added to the surprisingly plentiful list of quality films this summer ("Guardians 2," "Baby Driver," "Wonder Woman," "War For the Planet of The Apes," "Spider-Man: Homecoming" and "The Big Sick" to name a few) despite the downtrending seasonal box office."
Detroit's Downer Headlines Poor Weekend
"Detroit's" true story centers around reports of a sniper at the Algiers Motel. Detroit cops and National Guardsmen overreacted with savagery, resulting in three murders of black men and widespread riots that were among several that broke out across the United States.
Critics, whose reviews were aggregated by Rotten Tomatoes, gave the hotly anticipated "Detroit" an impressive 88 percent positive rating, though even many of the good reviews expressed dismay by the movie's blunt-force atmosphere and essentially nihilistic message that nothing has changed in the last 50 years of race relations.
Considering the recent spate of police shootings of unarmed black men, perhaps that's accurate. The audience score based on exit polling by Rotten Tomatoes was 74 percent positive, a case when critics appreciated a movie more than filmgoers.
Dergarabedian said his firm's tracking numbers showed 63 percent of filmgoers were recommending it, which he labeled a positive for a movie about such a heady topic.
Too Morose For Most?
The movie, produced by indie startup Annapurna, stars "Star Wars" headliner John Boyega and Bigelow regular Anthony Mackie, the war-scarred soldier who stole every scene he was in in 2009's "The Hurt Locker," Bigelow's study of why some who encounter conflict are horrified, and others horrifyingly addicted to an environment of chaos.
"The Hurt Locker" won the Academy Award for Best Picture and remains the finest depiction of post-Cold War combat to date.
Bigelow has had to defend how a white director and white screenwriter could create a distinctly monumental black experience that "Detroit" seeks to capture.
'Dark Tower' A Stephen King-Inspired Disappointment
Expectations were relatively low for the weekend after "The Dark Tower" got terrible reviews. The summer is down for the second year in a row.
Optimism remains high for a Q4 back-loaded with buzzworthy flicks such as Walt Disney Co's (NYSE: DIS) "Thor: Ragnarok," (Marvel Entertainment); DC's "Justice League" (Warner Bros); and Disney/Lucasfilms' "Star Wars: The Last Jedi," three flicks each with the potential to break into the elite, billion-dollar global gross club.
Related link:
AMC Tanks; 'Wonder Women' Helps Time Warner Beat Expectations
Posted-In: 1967 riotNews Movers & Shakers Politics Psychology Events Media General Best of Benzinga
View Comments and Join the Discussion!