FDA's 60-Day Extension For Medical Device Defects Not Likely Obstructive To Public Health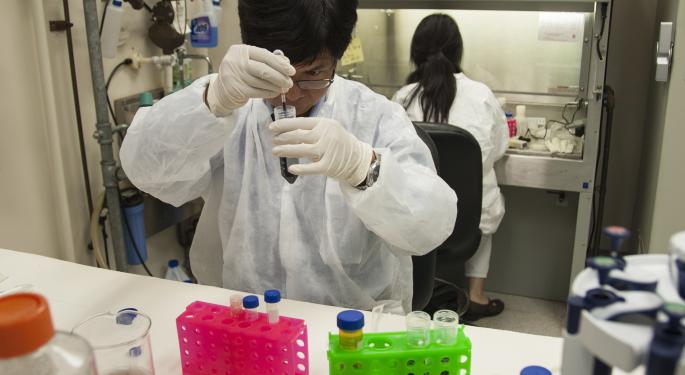 Under a new deal between the U.S. Food and Drug Administration and the medtech device industry, manufacturers would be required to report device defects within three months of detecting their potential threat of injury ━ a tripling of the current 30-day reporting period.
Events requiring recall or immediate action to prevent public harm would still be regulated under a current five-day range, according to the New York Times.
The new policy, pending a vote in Congress, would benefit the likes of Boston Scientific Corporation (NYSE: BSX) and Johnson & Johnson (NYSE: JNJ) leading the development of breast implants, insulin pumps and other medtech devices by providing more time to research the circumstances surrounding reported incidents.
Although at first glance it would appear less expedient to public health officials and even obstructive to their time-sensitive missions, the delay may ultimately prove benign.
"I'm not sure that the delay to 90 is really going to have a terrible impact on public health," David Hammond, lecturer at the University of Washington and principal consultant at Hammond Clinical Trial Consulting, said.
Public Health Implications
Risk of a slowdown in public health reactivity is minimal, Hammond said, partly because the existing 30-day window does not provide sufficient time to file substantial, actionable reports.
Between device retrieval, diagnostic performance and subsequent analysis, manufacturers have little time to thoroughly investigate incidents before rushing to file initial reports. The FDA then often requests detailed follow-up submissions, which take another 50 or 60 days.
"By slowing down the reporting period to 90 days, I'm not really sure that it's going to have that big of an impact, because on the initial information that was available, it wasn't like the FDA leapt into making decisions and pulled products off the market," Hammond said. "The initial 30-day data was often so sketchy or incomplete that the FDA would encourage the manufacturer to go back and fix stuff up."
If the Administration grants a filing extension in exchange for more thorough initial reports, the delay should have minimal impact, "because the truth is it was 90 days before the FDA had real data to work with anyway."
However, the speculated tradeoff is not mentioned in any policy explanations, and Hammond said that an extended filing period without more stringent reporting requirements could impact public health pursuits.
"The product [shouldn't remain] in the field too long when there's a problem, because things need to be fixed, so if it's now 90 days before the initial report and then it's another 60 or 90 days to provide the follow-up data, you're now talking about three more months that something sat on the market and wasn't addressed, wasn't corrected," Hammond said.
The 'What If'
In some cases, continued sale or use of faulty devices results in serious health issues.
One law firm investigating malfunctions and pressing charges alleges that certain defects have resulted in infections, bone fractures and, in some cases, fatalities.
A 90-day policy may have meant an extra 60 days of uninformed patients opting for morcellation surgeries, now alleged to spread cancerous tissues. It may have meant another 60 days of uninformed use of St. Jude Medical's faulty defibrillators, now a liability of Abbott Laboratories (NYSE: ABT).
It may have delayed current lawsuits, such as those involving Bayer Essure Inc's fallopian tubes, LivaNova PLC (NASDAQ: LIVN)'s 3T heating-cooling system, Stryker Corporation (NYSE: SYK)'s hip implant and Zimmer Biomet Holdings Inc (NYSE: ZBH)'s reverse shoulder.
Related Link: Pfizer Receives FDA Warning For Drugs Contaminated With Cardboard At Kansas Facility
______
Image Credit: "Blood Research-Saving Lives" By The U.S. Food and Drug Administration (Blood Research: Saving Lives (8541)) [Public domain], via Wikimedia Commons
Posted-In: Biotech David HammondNews Health Care FDA Legal Interview General Best of Benzinga
View Comments and Join the Discussion!