Muddy Waters' Carson Block: Announced Tech Fixes Do Not Appear To Address Many Of The Larger Problems For Abbott-St. Jude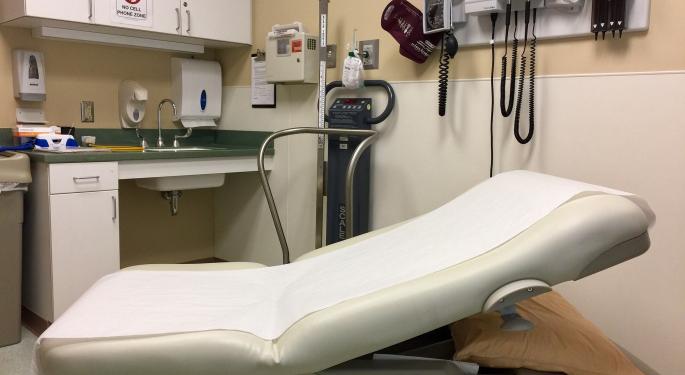 In a new development in the feud between Muddy Waters Research and St Jude Medical Inc (previously traded (NYSE: STJ)), which involves patient safety in medical technology implants, the research firm has rejected St. Jude's attempts to make amends.
A representative from Muddy Waters told Benzinga recently announced technology fixes do not address many of the largest problems, including the existence of universal code that could allow hackers to control medical implants.
This is just the latest in the saga between the investment research firm and medical supplier.
In August, Muddy Waters issued a report urging the recall and remediation of St. Jude's pacemakers, ICDs and CRTs susceptible to cyber attacks, which the firm claimed jeopardized patient safety. After some back-and-forth between the entities, St. Jude filed a lawsuit against Muddy Waters in September alleging that the firm propagated false information intended to lower the company's stock.
Still, efforts were taken to address certain claims.
"After vehemently denying its devices suffer security vulnerabilities and then suing us, St. Jude issued a statement today that effectively vindicates the research published by MedSec and Muddy Waters," Carson Block, a Muddy Waters representative, told Benzinga. "This long-overdue acknowledgement, just days after completion of St. Jude's sale to Abbott Laboratories (NYSE: ABT), reaffirms our belief that the company puts profits over patients. It also reaffirms our belief that had we not gone public, St. Jude would not have remediated the vulnerabilities."
Abbott Laboratories appeared unaffected by the report, as shares looked set to close relatively flat on the day, down just $0.04 to $40.74 at last check.
View Comments and Join the Discussion!
Posted-In: Carson Block Muddy WatersNews Short Sellers Legal Best of Benzinga