From X.com To SpaceX: Where The Most Interesting Man In The World Got His Start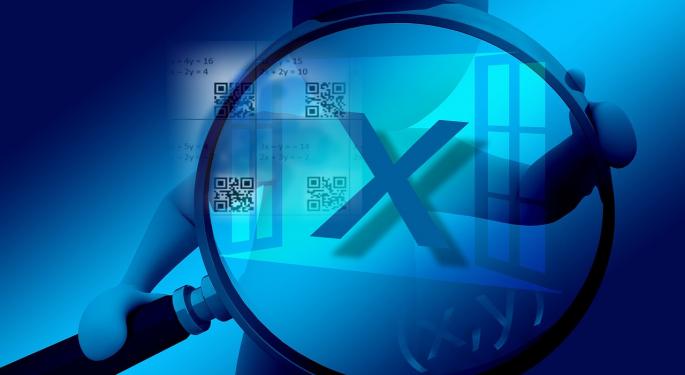 He sold his bank to PayPal because he wanted to get paid, pal.
He launched a rocket into space, just to see if he could get it back.
People call him the real-life Iron Man, but Iron Man does less to save the real world.
From X.com to SpaceX, he is the most interesting man in the world ... at least after the Dos Equis man.
Elon Musk's ventures have come full circle, announcing on Twitter Inc (NYSE: TWTR) Monday night that he has bought back the domain X.com from Paypal Holdings Inc (NASDAQ: PYPL).
Thanks PayPal for allowing me to buy back https://t.co/bOUOejO16Y! No plans right now, but it has great sentimental value to me.

— Elon Musk (@elonmusk) July 11, 2017
Although at first Musk said he had no plans for X.com, he later stated that one Twitter user's suggestion of using it as an "umbrella website" for Musk's other ventures could be it's "best use."
That's probably the best use

— Elon Musk (@elonmusk) July 11, 2017
Hopefully, Musk will put it to good use. Elliot Silver, who detected the Whois change, said in a blog post that the single-letter web address "could be one of the most valuable domain names" and that Musk may have easily paid a price to the order of eight figures.
Where It All Began: X.com
In 1999, Musk founded X.com, one of the world's first online banks. Although it was Musk's second start-up — the first being Zip2, which he sold to Compaq that same year — the company was what really threw him into the spotlight.
After only one year, X.com merged with Cofinity, which had a money transfer business named PayPal.
Musk served as CEO until October of that year, when he was ousted over disagreements with other leadership, but kept his seat on the board.
The new combined business originally took X.com's name, but was changed to its current title in 2001 following consumer surveys.
In 2002, PayPal was acquired by eBay Inc (NASDAQ: EBAY) for $1.5 billion in stock, earning Musk $165 million from his 11.7 percent ownership of the company.
Musk's Route To Today
2001: Musk has the idea for "Mars Oasis," an experimental greenhouse on Mars. He flies to Moscow in search of refurbished ICBMs to use as rockets.
2002: Musk realizes he can build his own rockets for a small fraction of the market sales price and founds SpaceX with the goal of affordable space travel.
2004: Musk joins Tesla Inc (NASDAQ: TSLA) a year after its founding as chairman of the board and plays a role in operations.
2006: SpaceX wins a NASA contract to deliver supplies to the international space station. Tesla launches the Roadster. Musk helps found SolarCity with his cousins.
2008: SpaceX becomes the first private company to place a satellite in orbit. Musk becomes CEO of Tesla.
2012: SpaceX becomes the first private company to dock with the ISS. Tesla launches the Model S.
2015: SpaceX becomes the first to land a stage one rocket on land for re-use. Tesla launches the Model X.
2016: SpaceX becomes the first to land a stage one rocket on a floating ocean platform for reuse. Tesla acquires SolarCity.
2017: SpaceX becomes the first to successfully re-use and land a rocket. Tesla launches the Model 3.
Related Links:
Elon Musk's 100-Day Bet To Build The World's Biggest Battery Starts Now
Oppenheimer's Chart Expert Says The $290-$300 Range For Tesla's Stock Is Important
Posted-In: Elliot Silver Elon Musk SolarCityNews Travel Management Tech General Best of Benzinga
View Comments and Join the Discussion!