Where Would Apple And Google Rank In Terms Of World's Richest Countries?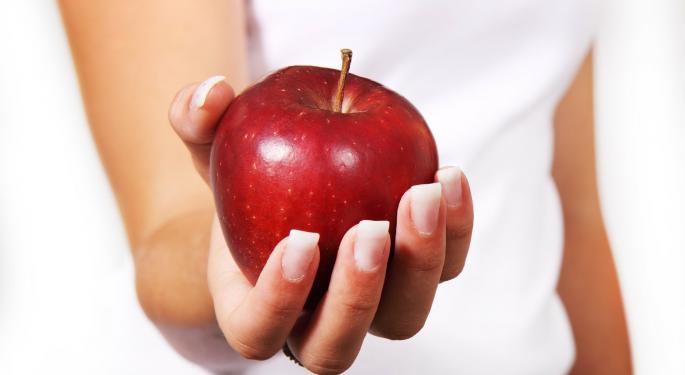 Maybe the Occupy Wall Street movement was looking to the wrong coast all along.
A recent Bank of America Corp (NYSE: BAC)/Merrill Lynch report titled "Occupy Silicon Valley" shows that tech firms Apple Inc. (NASDAQ: AAPL) and Alphabet Inc (NASDAQ: GOOG) (NASDAQ: GOOGL) valuations are higher than the GDP of every U.S. city besides Los Angeles and New York, and Apple is quickly gaining on L.A.
While these figures do not mean these companies are actually worth more than those cities, it does present a relevant conversation about the sheer size and influence these firms have.
Apple and Google essentially operate as their own countries, with massive power; their decisions have huge implications on the market and how citizens operate, communicate and conduct daily lives.
Here at Benzinga, we wanted to take it a step further and see how these two tech giants stack up against countries worldwide, comparing Market Cap against GDP.
Apple And Google Vs. The World (Figures In Millions)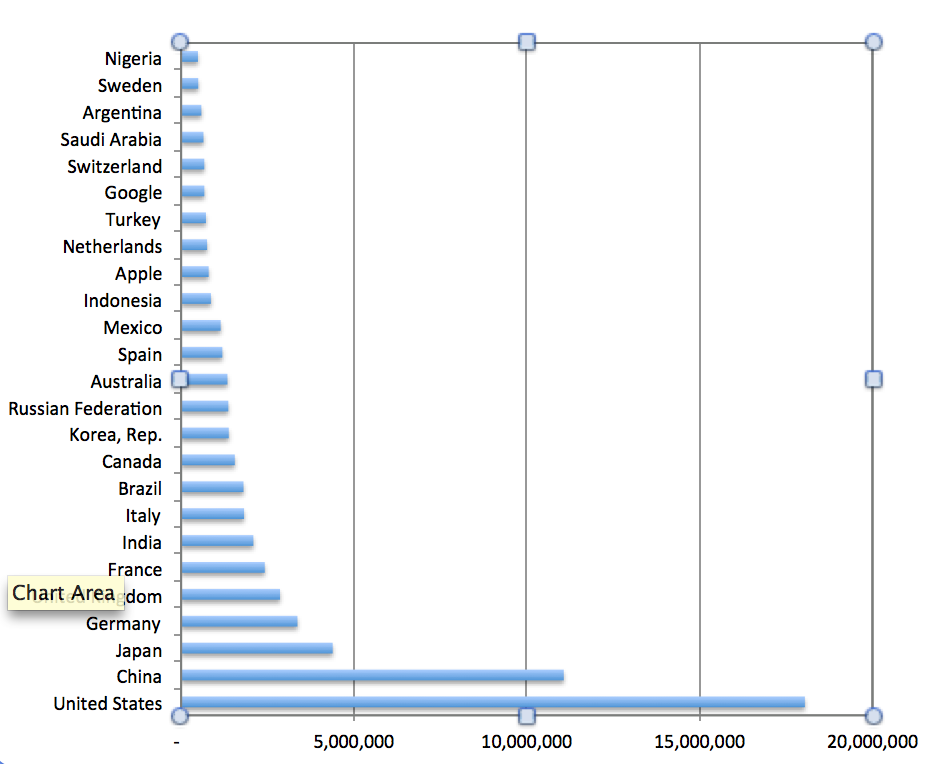 Apple's market cap is current just north of $796 billion, which would put it as the 17th most valuable country in the world, just ahead of the Netherlands, when compared to current World Bank data on global GDP.
Google would rank as the 19th most valuable country in the world, ahead of international finance hub Switzerland, at a $672 billion valuation.
Amazon.com, Inc. (NASDAQ: AMZN) would rank as the 25th biggest country in the world, just behind Poland, with a $467 billion market cap.
While these are not apples-to-apples comparisons, it is the best way to gauge the sheer size the tech industry has amassed in the United States. With the presidency now hosting non-traditional and political amateur Donald Trump in the Oval Office, maybe Tim Cook — with his breadth of experience, financial prowess and general popularity — will capitalize and run for president in 2020.
Related Links:
iPhone 8 Should Release Pent-Up Demand For Apple
View Comments and Join the Discussion!
Posted-In: News Futures Politics Global Econ #s Markets Tech General Best of Benzinga