Glassdoor Chief Economist On The Gender Wage Gap: Data Is Key To Understanding The Problem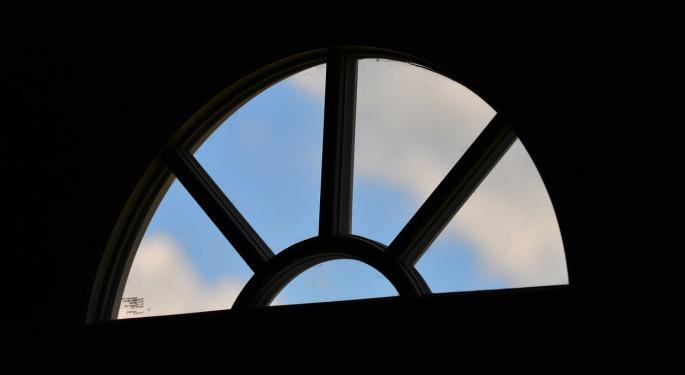 One would believe that by 2017, the gender wage gap should not be an issue. However, it still is a problem, and a big one.
Mind The Gap
Over and over again, we've heard that women make about 21 percent less than men for performing equivalent tasks, and this disparity becomes larger among African American women and Latinas. Nonetheless, a lot of people are not familiar with the specific dynamics of this phenomenon.
Early in a women's career, the gender wage gap is relatively small, a recent paper from Harvard economist Claudia Goldin revealed. However, as women embark into their 30s and 40s, the disparity becomes much larger.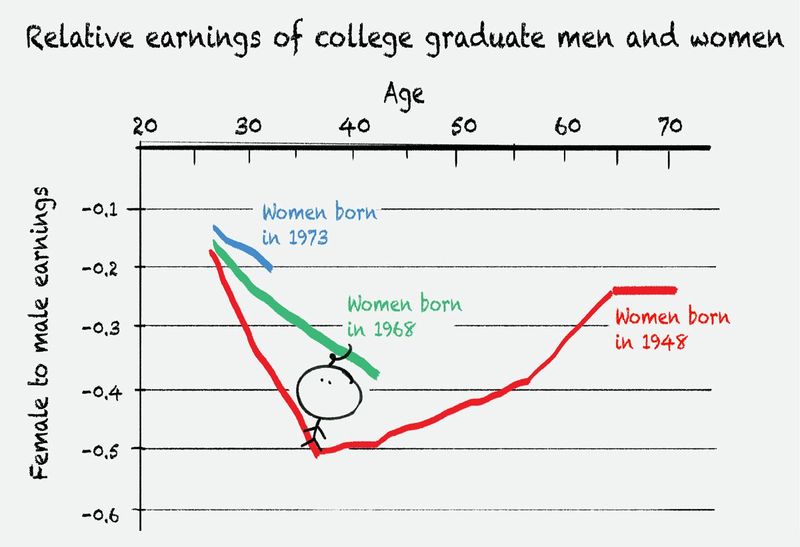 Source: Vox
The doodle in the chart above is a wink at what happens: As soon as women have children and start raising them, their wages start to part from men's. In fact, recent studies have suggested the salary gap for women with kids (versus men) is twice as large as the gap for childless ladies.
Now, it is true that an increasing number of companies and public entities are committing to eliminating the gender wage gap. In fact, several corporations have even signed an Equal Pay Pledge. This group includes:
However, the vast majority of employers still offer very different salaries for men and women.
An Expert View
Glassdoor's chief economist, Dr. Andrew Chamberlain, recently issued a research note where he revealed some of the most relevant labor market trends he's expecting for 2017. Benzinga had the chance to ask the expert a few questions on the issue: Check out his views on automation and the gig economy here.
Benzinga: Which companies seem more prone to reducing the gender wage gap in 2017? Which ones does he expect not to act on the issue?
Chamberlain: ​In general, the companies most likely to take action on the gender pay gap are those with two features. First, they have good HR data systems and data science support to help them study the issue. Second, they ​are facing challenging hiring environments, and want to address gender pay issues in order to attract talent from workers for whom pay fairness is a key issue.
While our prediction does not pinpoint the specific companies that will take action to close the gender pay gap in 2017, we will see more employers using data to better understand the problem within their company. Having more data than ever allows employers to look internally at their own payroll to determine where, if any, gaps exist. Once you have the data, you can begin to address the issue and adjust compensation within your organization.
​Addressing the gender pay gap today is not just about avoiding legal risk or negative PR. It's about building a positive employer brand to help attract values-conscious workers. ​
Chamberlain also explored gender bias in the science jobs field with Benzinga.
View Comments and Join the Discussion!
Posted-In: Politics Psychology Topics Top Stories Economics Markets Interview General Best of Benzinga