Howard Hughes Might Be Bill Ackman's Last Hope To Build A Real Estate Empire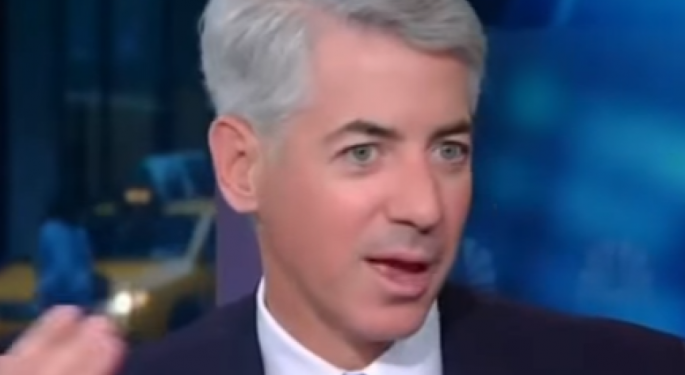 "Baby Buffett" may be outgrowing the endearing sobriquet.
In 2015, Forbes bestowed Bill Ackman that label for his effort to build a conglomerate around real estate, just as Berkshire Hathaway's (NYSE: BRK-A)(NYSE: BRK-B) Warren Buffett had done with insurance. And Monday, the founder and CEO of Pershing Square Capital Management reminded investors of his longheld focus at the Sohn Investment Conference.
Ackman's speech specifically highlighted Howard Hughes Corp (NYSE: HHC), and while it probably could've been expected considering the longevity of his stake, a brief analysis of the Pershing Square investment history suggests a subtle shift from real estate.
See Also: Warren Buffett Tells Value Investors To Resist The Temptation To Speculate
Ackman's Evolution
Ackman hasn't retained much in the last nine years, but one stock he hasn't surrendered is that in Howard Hughes. He first bought into the company when it was still a part of GGP Inc. (NYSE: GGP), previously known as General Growth Properties. The initial GGP investment was reported in a 2009 13F filing reflecting end-of-the-year holdings in 2008.
At the time, he also held another real estate play, one beverage firm, one credit card processor, one tech storage company, four retailers and one restaurant — the last two of which reflected less an interest in the actual businesses so much as in seizure of real estate exposure.
By March 2013, Pershing Square betrayed a shift in interest. Its 13F showed investments in two real estate plays, two shipping and rail companies, one beverage company, one restaurant, one food firm, one consumer goods manufacturer and one retailer.
Now, his latest filing shows two chemical companies, two restaurants, two food companies, a pharmaceutical company and a real estate play.
While it appears that Ackman may have strayed from his core interest in real estate in the past few years, Howard Hughes remains a central part of his plan.
After he discussed the stock at the conference, shares spiked 4.7 percent, and closed up 3.8 percent at $126.70.
Image source: CNBC appearance
View Comments and Join the Discussion!
Posted-In: Bill AckmanNews Hedge Funds Events Movers Trading Ideas General Real Estate Best of Benzinga