Bill Ackman Lost Billions Of Dollars In His Hedge Fund, But Not His Sense Of Humor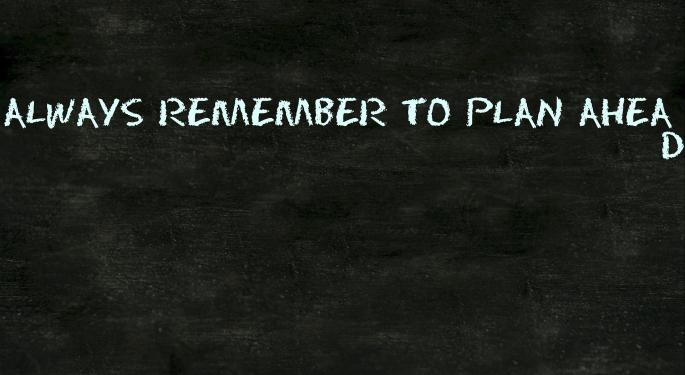 Billionaire hedge fund manager apologized to investors in a public letter to investors after his hedge fund lost billions of dollars in one trade but is now able to joke about it.
Ackman invested in Valeant Pharmaceuticals Intl Inc (NYSE: VRX) back in March of 2015 when the company's stock was trading north of $200 per share. But after two years of turmoil and declining share prices, Ackman through in the towel in March of 2017 and accepted a loss of nearly $4 billion on the trade.
Ackman Is Still A Superstar Fund Manager
William Cohen, author of "Why Wall Street Matters," told CNBC last week that despite Ackman's big loss he remains a long-term winner. This may help to explain why Ackman is able to joke about the Valeant fiasco.
According to a Bloomberg report, Ackman participates in an annual tennis tournament, which pits Wall Street's best against their European counterparts. Ackman helped team U.S.A. win in 2015 and this year he joked that the tennis victory coincided with the peak of his career.
"And then I made the mistake of losing and my career fell part," he was quoted as saying.
Ackman's comments received nervous laughter from the crowd. But his teammate, notable investment banker Jeffrey Appel, told the crowd that Ackman is "resilient."
Ackman also joked about learning to play tennis from "The Donald" and said that future tournaments will be easier to win once Britain separates from the European Union.
For those who are curious, Ackman and his doubles partner Walter Dolhare lost 6–1, 6–1 to their European opponents, including Cevian Capital's co-founder Christer Gardell. But team America won this year's cup 9–2.
The event is intended to encourage networking among American and Europe finance all-stars and is held on Fisher Island, a tennis club that is only accessible by boat. Membership to the club costs $250,000 upfront plus $20,330 annually.
Related Links:
What Happens To A Stock When An Activist Liquidates A Position?
Posted-In: Bill Ackman CNBC tennisBiotech Hedge Funds Media General Best of Benzinga
View Comments and Join the Discussion!