Buffett Says Driverless Vehicles Are Good For The World, But Bad For His Bottom Line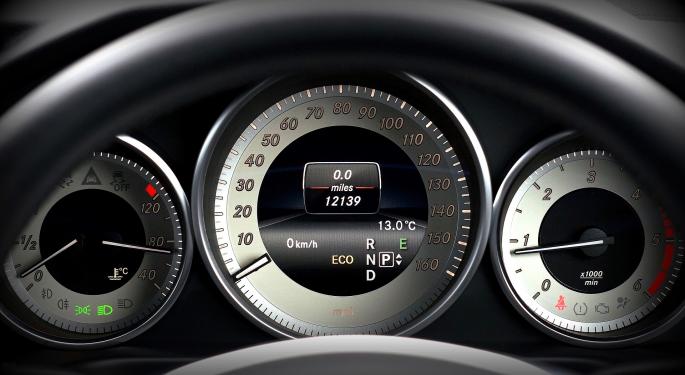 Warren Buffett had to laugh when he was asked whether driverless vehicles would hurt or help his GEICO insurance company and his Burlington Northern Santa Fe, LLC railroad holdings.
"I would say driverless trucks are a lot more of a threat than an opportunity to the Burlington Northern," he chuckled during a talk Saturday at his Berkshire Hathaway's Annual Shareholders Meeting.
"And I would say that as driverless cars become pervasive it would be because they are safer, and that would mean that the overall economic cost of the auto-related losses (would go) down and that would drive down the premium income of GEICO."
Driverless vehicles are perhaps inevitable, he said, but the timetable for their commercial use depends on their initial performance.
"My personal view is they will certainly come," Buffett said. "I think they might be a long way off, but that will depend on the experience in the early months of the introduction other than test situations."
Autonomous Trucks Would Help Ease Impact Of A Driver Shortages
"If they make the world safer, it's going to be a very good thing," he said. "But it won't be a good thing for auto insurers, and, similarly, if they learn how to move trucks more safely — there tend to be driver shortages in the truck business now — obviously that improves (driverless truck operators) situation vis a vis the railroads."
Driverless technology has been embraced by Silicon Valley sweethearts Tesla Inc (NASDAQ: TSLA), Alphabet Inc (NASDAQ: GOOG) (NASDAQ: GOOGL) and Uber International C.V., along with Detroit stalwarts General Motors Company (NYSE: GM) and Ford Motor Company (NYSE: F), and a clutch of overseas carmakers.
On Monday, Uber announced it was hiring Raquel Urtasun, a prominent artificial intelligence researcher at the University of Toronto, to head a new research center for driverless cars in the Canadian city.
Related links:
Kevin O'Leary Talks The 'Buffett Curse'
Warren Buffett Compares Buying An iPhone To Buying A Car
View Comments and Join the Discussion!
Posted-In: News Entrepreneurship Movers & Shakers Travel Management Events Tech Trading Ideas Best of Benzinga