Marijuana Stocks And Indices On A Downtrend: Who's Taking The Heat And Why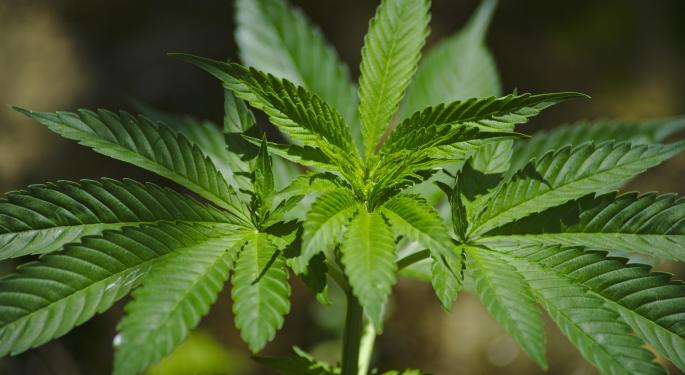 Major cannabis stock indices have been falling for three consecutive weeks, ever since White House Press Secretary Sean Spicer suggested the federal government would enforce federal law in states where recreational weed has been legalized, despite the Cole Memo.
Some have referred to this slope as the Spicer Effect; others calling it the Sessions Storm.
No matter what name we give it, one thing is clear: Cannabis markets have slowed down.
But, is this tumble really justified? — 420 Investor Alan Brochstein asks.
"Every time Jeff Sessions says something, people want to read something into it," he commented. "I didn't pay that much attention to Donald Trump, but I've been watching every debate since the primaries for the presidential election were going on in 2015. I've paid attention on a daily basis to any news coming out of the Trump administration as well. And, I just don't see any real issues right now, although there are some marginal issues."
Nonetheless, he added, people are right to be concerned because there's nothing definitive.
Who's Burning Up?
Brochstein moved on to share some observations regarding the biggest losers of the so-called Sessions Storm.
"What I've observed this year is that the companies that I think come the closest to being real cannabis companies with things like revenues, presence at trade shows, moderate cash burn rates — These companies are performing among the worst. It's amazing," he said.
"I think it ties into what's going on," he added. It's not just that these stocks were trading at considerably high valuations going into the elections, but also that "concerns about the federal policy changes make people especially afraid of the real cannabis companies."
Reading Into Indices
While the North America Marijuana Index is down more than 5 percent year-to-date, and the U.S. Marijuana Index has tumbled more than 13.6 percent, Brochstein's index (or group of companies he tracks in the cannabis industry) was up 0.6 percent as of last Tuesday.
"However, this is the average, because all companies are equally weighted," he explicated. "But, what's wild is that the median stock was down 13.5 percent."
"When I look at the 44 names in my index, two names are up more than 100 percent. These are Cannabics Pharmaceuticals Inc (OTC: CNBX) and Tetra Bio-Pharma Inc (CNSX:TBP) (OTC: GRPOF)," he shared. "Nonetheless, nine names are down 33 percent or more. So, it kind of tells you that this is not a market where it's very healthy; the overall averages are being dominated by just a couple of names, while most of the stocks pull back. It's really just a continuation of the correction for these stocks after the November peak."
On the other hand, "the Marijuana Index is down year-to-date, because it does not include Cannabics Pharma or Tetra Bio-Pharma. Again, it's many higher quality names in the index that are down."
For instance:
"What this shows is that it's very important to understand the composition of indices," Brochstein concluded.
Related Links:
Trump, Sessions, Spicer And Medical Marijuana: Industry Insiders Discuss The Future Of Cannabis
Why Education Could Be The Biggest Beneficiary Of Cannabis Legalization
Marijuana Stocks: How CEOs Can Navigate Market Volatility (And Survive Spicer And Sessions)
View Comments and Join the Discussion!
Posted-In: Cannabis News Politics Topics Legal Exclusives Movers Interview Best of Benzinga