Fallout Of Record High Gap Between New, Used Car Loans For Auto Lenders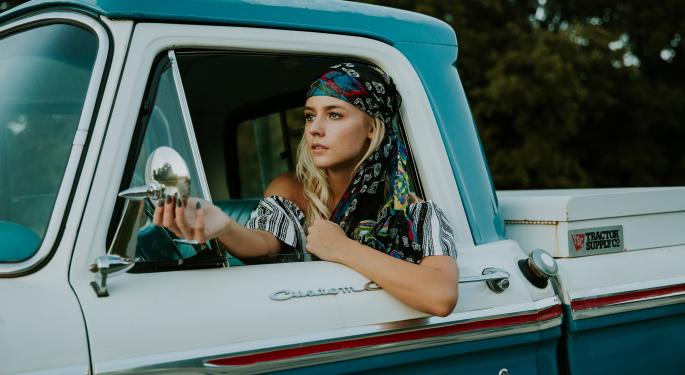 Buyers of new cars are now straddled with a record high amount of loan, thus widening the gap between the average loan amount for a new vehicle and used vehicle.
Record Differential
The latest "State of the Automotive Finance Market" report from Experian released on Thursday showed that average loan amount for a new vehicle was a record $30,621 in the fourth quarter of 2016 compared to $19,329 for used vehicle, with the gap at $11,292. This compares to a differential of $10,701 in the fourth quarter of 2015.
Melinda Zabritski, Experian's senior director of automotive finance, attributed this widening gap to the rising cost of new vehicles.
"This upward trend is causing many consumers to find alternative methods like extending loan terms, getting a short-term lease or opting for a used vehicle to get what they want while staying within their monthly budget," Zabritsk added.
Related Link: 9 Mistakes To Avoid When Getting A Car Loan
Average Term, Payment Rise
About 48.12 percent of new borrowers choosing to lease belonged to the prime category, 28.15 percent to the super prime category, 16.32 percent to non-prime and 6.93 percent to subprime. The percentage of prime+ new borrowers choosing to lease increased to 34.8 percent in the fourth quarter of 2016 from 32.7 percent for the year-ago period.
The average term of loan for a new vehicle was 68 months or roughly 5-1/2 years in the fourth quarter of 2016, up from 67 months in 2015, compared to 36 months for a used vehicle in the fourth quarter of 2016.
Average payment for new vehicle loans hit a record at $506 in Q4 2016 from $493 in Q415. Lease payment for new vehicle loans was $414 versus $412 last year. In comparison, average payment for used vehicles was $364.
Delinquencies Rise
Bloomberg Gadfly columnist Lisa Abramowicz said in a recent column that delinquencies among lower-rated borrowers are at the highest level since 2009. The amount of outstanding auto loans is rising at a record rate and now accounts for a bigger proportion of total U.S. household liabilities in about 14 years, Abramowicz noted.
The Bloomberg column also noted that auto lenders such as Capital One Financial Corp. (NYSE: COF), Ally Financial Inc (NYSE: ALLY), JPMorgan Chase & Co. (NYSE: JPM) and Santander Consumer USA Holdings Inc (NYSE: SC) have reported a rising proportion of net charge-offs in recent years. The broader pain in the auto industry and broader consumer creditworthiness will also extend to smaller independent lenders and the captive financing arms at auto companies, the column said.
Rising delinquencies and losses would impact the bottom line of these companies. In the eventuality, these companies could underwrite more auto loans at narrower yields. Abramowicz believes the troubles in the auto loan market will cause a lot of headaches and possible insolvencies. Auto lenders, however, cannot afford to be aggressive, as eventually they will be left straddled with worse losses.
Posted-In: Bloomberg Bloomberg Gadfly Experian GadflyNews Education Personal Finance General Best of Benzinga
View Comments and Join the Discussion!