9 Mistakes To Avoid When Getting A Car Loan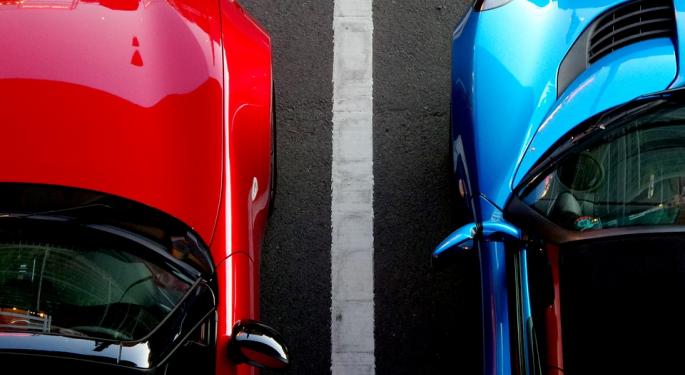 Buying a new or used car is not just about chasing the best price. You should also look closely at the terms of the loan, especially if you're getting the loan from the car dealer. Remember: The dealer wants to sell the car, so you may have more negotiating power than you think, even when it comes to borrowing money. If you need auto financing, avoid these potholes on the road ahead:
Mistake # 1: Oversharing
When talking to the dealer, it's possible to say too much. Work on lowering the overall price of the vehicle, but don't mention how much you can afford to pay each month. The dealer doesn't need to know that amount. If you give it away, the dealer knows how much room is available for adding on other fees and services to the loan.
Mistake #2: Not knowing your credit score
Knowledge is power, so pull your reports before stepping on the car lot. Buyers who don't know their credit score are at the mercy of the dealer when establishing loan terms and interest rates. You can get a free copy of your complete credit report once a year through the three major credit reporting companies: Equifax, Experian, and TransUnion.
Mistake #3: Not having an alternative financing option
Consider pre-qualifying for a loan with your bank or credit union before going to the car lot. Even if you can get a better loan from the dealer, you'll still know in advance how much you're qualified to borrow, and you'll have an alternative offer to negotiate with.
Mistake #4: Not negotiating a lower interest rate
To close a sale, dealers that offer in-house financing may be willing to haggle over the interest rate, depending on your credit score and down payment. Ask about the APR, too (the annual percentage rate, aka yearly interest rate). Some are definitely willing to overcharge customers who haven't done their homework, according to the Center for Responsible Lending in Durham, N.C.
"Dealer interest rate markup has a lengthy history of unfair and discriminatory impact," says Chris Kukla, the CRL's senior vice president. Car dealers often increase interest on loans, he says, by working with external lenders who allow dealers to add up to 2.5 percent to the interest rate. "The amount of the markup is not disclosed to the consumer, but is wrapped up into the overall interest rate," Kukla explains. "In essence, dealers choose how much to pay themselves, borrower by borrower."
Mistake #5: Looking for a long-term loan
While it may be tempting to go for lower monthly payments with a longer-term loan, the difference between a three-year and five-year loan on the same car at the same price with an identical interest rate can add up to thousands of dollars in interest payments. Stick with a shorter term if you can afford the monthly payment.
Mistake #6: Getting socked with hefty penalties for an early payoff
You can save money on interest by paying off a loan early, so avoid one that makes an early payoff costly. On a related note, if you're on the fence about borrowing versus taking a cash rebate, do the math. Use an online car loan calculator to figure out the best deal for you.
Mistake #7: Not investigating negative-equity financing
If you're planning to trade in a car that's worth less than you still owe on it—meaning it has negative equity—be wary of car dealers who offer to pay off that loan. They may just add this debt to your new loan, making your new vehicle more expensive than necessary. Check the Kelley Blue Book value of your vehicle and compare it to any outstanding loan amount. You'll also know whether the dealer is giving good value on your trade-in.
Mistake #8: Buying lots of add-on services and rolling them into loan financing
The National Automobile Dealers Association reported that in 2015 dealers generated more than 40 percent of their after-market income from their finance and insurance departments. These departments sell add-on fees that can range from warranties to life insurance that pays off the loan if you die or become disabled. These policies may seem enticing, but they also rack up interest, adding to the total cost of the car. Experts say warranties and extended service contracts can be worth the money, but you can purchase many insurance policies sold by the dealer from an outside carrier, often at a discount.
Mistake #9: Rushing to sign papers
You may be at the dealer for hours, so take lots of snacks with you so you're not tempted to sign quickly before rushing out for food. And in your monthly payment calculations, don't forget to add car insurance payments. According to auto finance consultant Ginny Scales Medeiros of Fulton, California, "The bigger mistake you can make is getting yourself into a worse situation, such as taking out a longer loan term on a car that is not in great condition." Review everything carefully. If the loan isn't right for you, go back to the drawing board.
Steve Evans, MA, is an award-winning journalist with more than 20 years' experience in daily news and business journalism. Among other jobs, he has served as managing editor of the Central Virginia Newspaper Group, as a staff writer for the Richmond Times-Dispatch and as a senior writer for SNL Financial and a roving reporter for MoneyGeek.com.
The preceding article is from one of our external contributors. It does not represent the opinion of Benzinga and has not been edited.
Posted-In: contributor moneygeekEducation Opinion Personal Finance General
View Comments and Join the Discussion!