What Can Uber Learn From Other Companies That Met Controversy Ahead Of An IPO?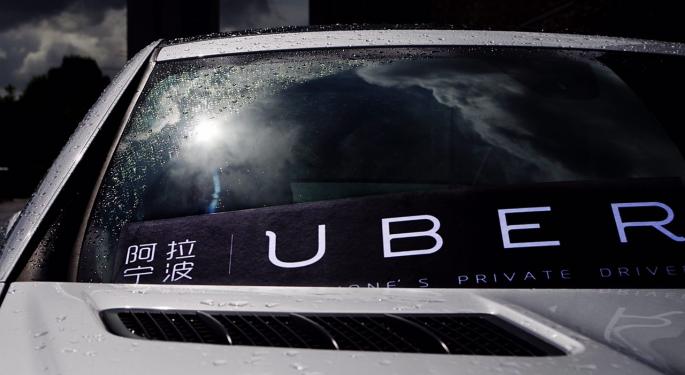 It's been one of those week's Uber never wants to look back on — especially as it eyes a future on Wall Street.
While still reeling from January's #DeleteUber campaign, the company was hit with numerous allegations of sexism and internal disorder.
On Feb. 19, former Uber engineer Susan Fowler posted a blog accusing her male manager of propositioning her for sex. Fowler said human resources gave the offender a mere talking-to, offered Fowler a department transfer and, when she declined, warned that her manager could justifiably issue negative performance reviews against her. In later conversation with women throughout the company, she learned her experience was not unique.
Invest in IPO shares before the stock hits the market with ClickIPO. Check it out here
Image Credit: New Patent Shows How Uber Wants To Go Social
Since Fowler published her experiences, generating outrage from industry peers, additional allegations have rattled the Uber leadership team.
First, a New York Times Co (NYSE: NYT) investigative piece exposed management's immunity from the scrutiny of human resources, three lawsuits alleging sexual harassment or verbal abuse, and reports of cocaine use at a company retreat. Then, many present employees took to the anonymous discussion app, Blind, to share their perspectives on corporate leaders and sexism.
Uber's Damage Control
Though the scandal continued to amplify, CEO Travis Kalanick was quick to respond to Fowler's initial report.
1/ What's described here is abhorrent & against everything we believe in. Anyone who behaves this way or thinks this is OK will be fired. https://t.co/6q29N7AL6E

— travis kalanick (@travisk) February 20, 2017
A memo to Uber employees announced an independent investigation into the matter, small-group feedback sessions with board member Arianna Huffington, and an impending diversity report.
Kalanick also gathered his staff to admit to leadership mistakes, and he specifically mentioned the company's failure to prioritize diversity and inclusion and to expand human resources to accommodate growth.
How Others Handled Pre-IPO Heat
Uber's trouble raises concerns about an anticipated IPO. But controversy isn't necessarily a death sentence for companies on the brink of going public.
In 2013, Twitter Inc (NYSE: TWTR) fielded criticism surrounding its all-male board and accusations of sexism. Then-CEO Dick Costolo responded with an initial joke, which didn't necessarily go over well. One month later, the company stock underperformed on its first day of trading. Investors who acted on the IPO saw gains throughout the next quarter, though.
Related Link: What Happened To All The Tech IPOs? Should Investors Be Worried?
At the time of Arista Networks Inc (NYSE: ANET)'s 2014 IPO, the company had been engaged in a legal battle with cofounder David Cheriton over programming software licensed by another Cheriton venture. In this case, regarding matters generally innocuous to public relations, Arista's stock went unaffected, and shares popped 66 percent over the first quarter.
In the months preceding Fitbit Inc (NYSE: FIT)'s 2015 IPO, the company recalled the Fitbit Force over claims of rashes and blisters, and it was soon hit with a class-action lawsuit. Nevertheless, investors weren't deterred from trading over its first few public weeks, when shares ran up 46 percent.
Uber can look with relief on its surviving precendents as it seeks to recover popularity ahead of a potential 2017 IPO.
Image Credit: By Yinxinybyq (Own work) [CC BY-SA 4.0 ], via Wikimedia Commons
Posted-In: #DeleteUber Travis KalanickNews Education Travel IPOs Tech General Best of Benzinga
View Comments and Join the Discussion!