Why Public Relations Matter: Uber Vs. Lyft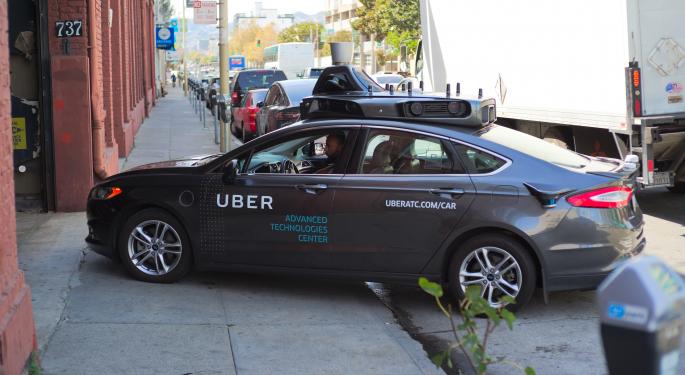 Lyft, despite its opposition to President Donald Trump's immigration order, should actually thank the president as the order is helping Lyft to beat arch rival Uber, whose PR mishap over the issue is triggering customer migrations to Lyft.
Last weekend, Trump signed an executive order that barred citizens from seven Muslim-majority countries from entering the U.S. for 90 days, Syrian refugees indefinitely and refugees from any other country for 120 days.
The Uber vs. Lyft debate is a classic example of why public relations can make or break the reputation of a business. In the latest case, Lyft management was swift enough to defend against Trump's executive order, while Uber was slower to react. Even worse, a move from Uber was thrashed by social media as pro-Trump.
Protests Following Trump's Executive Order On Entry
At a time when the when the New York Taxi Alliance called off pickups at John F. Kennedy Airport for one hour to support hundreds of protestors, Uber tweeted that surge pricing would be turned off at the airport. This was perceived by many as the ride sharing firm is trying to take advantage of the situation.
Twitter Inc (NYSE: TWTR) and Facebook Inc (NASDAQ: FB) were abuzz with posts and tweets trolling Uber, and many users posted screenshots of deleting their Uber accounts and recommending their friends to do the same. The finger-pointing at Uber seemed obvious as its CEO Travis Kalanick is part of Trump's 18-member economic advisory board.
Kalanick said he would raise the issue on Trump's first business advisory group meeting on Friday in Washington.
"Ever since Uber's founding we've had to work with governments and politicians of all political persuasions across hundreds of cities and dozens of countries. Though we share common ground with many of them, we have had areas of disagreement with each of them. In some cases we've had to stand and fight to make progress, other times we've been able to effect change from within through persuasion and argument," Kalanick said in a statement.
#DeleteUber
Though Uber clarified that it didn't support the ban and listed out various initiatives to its employees affected by the ban, the damage was already done. Lyft was the fourth most popular on the free apps chart this week, a climb from its number 39 last week, thanks to a campaign titled #DeleteUber on social media.
Among others, Uber said it would compensate drivers for their lost earnings and create a $3 million legal defense fund to help drivers with immigration and translation services.
On the other hand, Lyft responded to the ban differently. Lyft is also donating $1 million over the next four years to the American Civil Liberties Union.
Following is an excerpt from a statement released by Lyft founders John Zimmers and Logan Green.
"Banning people of a particular faith or creed, race or identity, sexuality or ethnicity, from entering the U.S. is antithetical to both Lyft's and our nation's core values. We stand firmly against these actions, and will not be silent on issues that threaten the values of our community."
A History Of PR Slips
It is not the first time that Uber had a PR slip-up. The company's drivers have been accused of sexual assault. In India, a passenger accused Uber driver of rape, an issue that triggered widespread protests calling Uber to initiate background checks of its drivers.
In 2014, at a high-profile dinner, senior vice president Emil Michael — irked at a journalist's question — said the company could hire people to dig up personal information on reporters who are critical of the company.
It is high time Uber addressed its PR woes. Otherwise, Uber would be feeding the competitors at its own expense.
Update: On February 2, Kalanick announced he was stepping down from Trump's advisory concil.
Image Credit: By Dllu - Own work, CC BY-SA 4.0, via Wikimedia Commons
View Comments and Join the Discussion!
Posted-In: #DeleteUberNews Politics Travel Events Tech Media General Best of Benzinga