What Happened To All The Tech IPOs? Should Investors Be Worried?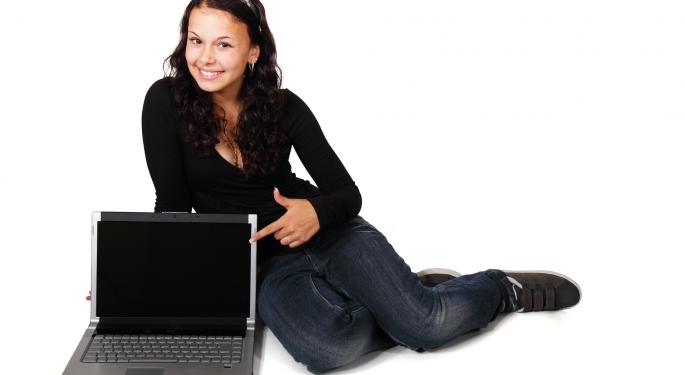 There has been an alarming drop in technology companies that oversaw an initial public offering in 2016 so far. For those keeping track, only one technology, Secureworks Corp (NASDAQ: SCWX), has gone public in the United States from the start of the year through May 2016, according to Bloomberg Gadfly's Shira Ovide.
Since 2001, the fewest number of tech IPOs in the United States was six, and that occurred in 2008 during the financial crisis.
Ovide said investors in early-stage companies rely on a strong IPO to earn a profit. However, there has been a decrease in investment money flowing into startups dating back to the third quarter of 2015.
Investors poured $39 billion into startups in the third quarter of 2015, but this figure shrank to $28 billion in the last quarter of 2015 and shrank again in the first quarter of 2016 to $26 billion.
Related Link: Wedbush Warns Square IPO Lockup Expiration Will Put Pressure On Shares
So why is there an IPO "desert" in the first place?
For starters, around half of the technology companies that went public in the United States since 2010 are trading below their IPO price. For example, shares of Twitter Inc (NYSE: TWTR) began trading at $26 per share and are currently sitting below the $15 per share mark.
"It's too hard to sell investors on new stocks when too many of them got burned in past IPOs," she said.
Ovide also pointed out that there currently exist more than 150 private companies valued at more than $1 billion, or "unicorns." However, many of these companies would be worth a lot less if they were to file for an IPO now. In the meantime, these companies will try and improve their business to boost its potential IPO pricing in the future.
The problem is that many companies could run out of money while waiting for the "perfect time" to go public.
Posted-In: Bloomberg Gadfly Shira Ovide Technology Stocks Technology Stocks IPO Twitter IPOTech Media General
View Comments and Join the Discussion!