13F Roundup: Apple, Bank Of America And Other Stocks Hedge Funds Love/Hate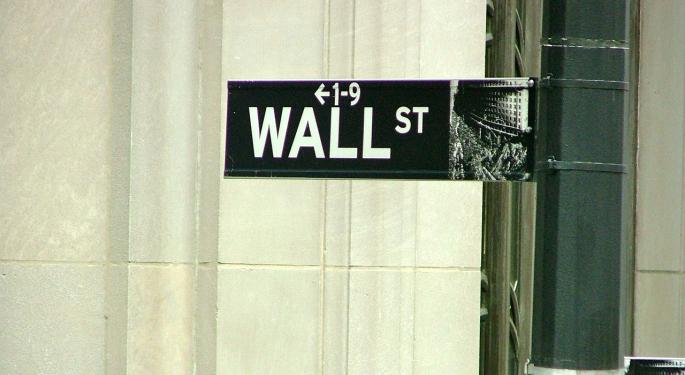 Tuesday marked the due date for 13-F filings corresponding to the fourth quarter of 2016.
In these documents, large institutional investors like hedge funds disclosed their long equity stakes as of December 31, 2016. Let's take a look at some of the most noteworthy transactions and holdings.
Warren Buffett
It's almost a must to start with Warren Buffett's Berkshire Hathaway.
After selling out of six stocks, trimming exposure in another two, boosting stakes in five, and acquiring three new ones, Berkshire Hathaway held an equity portfolio valued at almost $148 billion, up from $128.78 billion at the end of Q3.
The firm's top five picks saw no changes, either in the amount of shares held or in their rank in the portfolio.

One very notable change was the move in Apple Inc. (NASDAQ: AAPL), which witnessed a 276 percent increase in Berkshire's position over Q4 to 57,359,652 shares, or about $6.6 billion in stock.
Buffett also announced a new stake in Southwest Airlines (NYSE: LUV), among other airline moves.
Related Link: Why Smaller Hedge Funds Will Continue To Outperform Larger Ones
Opposite was the case of Tiger Global Management, which sold all of its 3,605,810 shares of Apple over the fourth quarter of 2016.
Also bullish on Apple were:

On the other hand, Deere & Company (NYSE: DE) saw Buffett's fund sell all of its 21,085,061 shares over Q4.
Bank Of America
Another extremely popular stock is Bank of America Corp (NYSE: BAC). As of December 31, the company counted on the support of Harris Associates, which held 102,486,005 shares, or $2.2 billion in stock.
Also long were Fisher Asset Management, with 36,169,952 shares, and Alex Snow's U.K.-based Lansdowne Partners, with 30,648,565 shares.
Soros
Another legend in the hedge fund industry is George Soros.
Despite a 6 percent reduction in exposure, Liberty Broadband Corp (NASDAQ: LBRDK) remained a top pick in Soros Fund Management's portfolio. Valued at $ 616,468,000, the stake accounted for more than 14 percent of the $4.321 billion equity portfolio.
Also noteworthy, Soros closed its position in the iShares MSCI Emerging Markets Indx (ETF) (NYSE: EEM), which comprised 2,453,990 shares as of September 30, 2016.
View Comments and Join the Discussion!
Posted-In: Adage Capital Partners Berkshire Hathaway David EinhornNews Hedge Funds Legal Movers General Best of Benzinga