Exclusive: Energous CEO Shares Update On Financials, Dialog Semi And Apple Rumors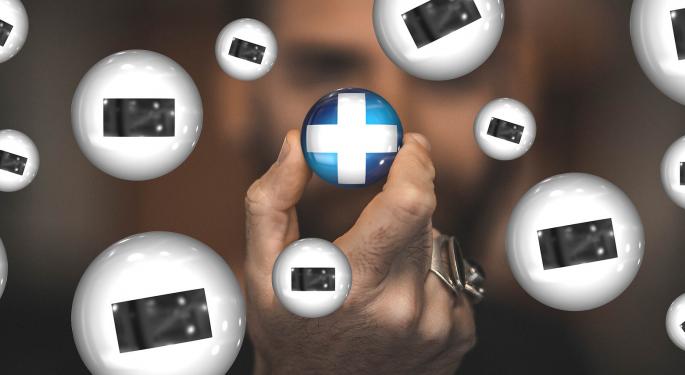 Roughly three months ago, Energous Corp (NASDAQ: WATT) and Dialog Semiconductor plc entered into an agreement where the latter would acquire about $10 million of the former's stock. Following the event, Benzinga had the chance to chat with Energous' CEO Stephen Rizzone, who shared some insight into the deal, other prospects and the company's financial standing.
Ninety (90) days later, we decided to pick up the conversation where we had left it. So, we reached out to Rizzone and asked him to share an update on financials, the Dialog Semi partnership and rumors related to the company providing Apple Inc. (NASDAQ: AAPL) with wireless charging solutions for its products.
Financials
When Rizzone last spoke with Benzinga, he said the company was on track for cashflow breakeven by the third quarter of 2017. So, we asked if something was still among Energous' goals and whether it was seen as feasible.
"We think that given our current pipeline, even with the delay brought about by the integration of Energous and Dialog into a single supply chain, we think that we can be cashflow breakeven run rate in September 2017," the chief executive declared. "That is our goal."
The Dialog Partnership
Benzinga then moved on to inquire about the Dialog Semi partnership.
"This is a tremendous partnership for Energous, and Dialog is just a great company; it is a privilege for us to be associated with them," Rizzone voiced.
"The integration and the transfer — essentially — of our entire backend operations has gone very, very smooth," he continued. "They obviously have the infrastructure in place to do this and it has just been a matter of us working through the processes to make this happen."
The exec went on to explain that the partnership has had "some very significant benefits" for Energous in the customer channel. "We are reaching the point, with many of these major consumer electronic companies, where we are talking about master supply agreements," he assured. "Master supply agreements are very difficult; they are very expensive. And, for a company like Energous [which] is a 75-person pre-revenue company, it is a significant hurdle."
"The fact is that Dialog has all of these master supply agreements in place, and there has also been a tremendous validation in that," Rizzone explicated. "As I mentioned earlier, from a supply chain perspective, if you are a significant consumer electronics company and you are going to look to have 10 million parts delivered in September or October, you can look to Dialog and Dialog's history and Dialog's capability and we feel quite comfortable that that is going to happen."
So, in practice, what has happened is that the Dialog partnership has accelerated Energous' product integration and sales cycles in numerous accounts, "because of the creditability and the validation that Dialog brings to the whole operation's process," the exec supplemented.
"It has also had an equally significant benefit on the sales side. We have turned over all of our sales efforts to Dialog and now we are in a supporting role. We provide technical support, field application engineering, customer engineering that may be required and, we leverage off the Dialog sales force," Rizzone expounded.
"That has been a significant benefit for us, first of all because we do not have to spend out the money to build out a sales force, and second, our customer base is common— Our wireless power chips integrate with their BLE chips and their power management chips. So, there is a very natural synergy there," he went on. Finally, he noted, "our customer base or our customer prospect base is identical. They have had relationships with these companies for years, where we are relatively new on the scene, so –again- it has been a tremendous validation and accelerator on both the operations and the sales front with the relationship."
The Apple Rumors
To end the interview, Benzinga asked about the rumors of Energous providing Apple with wireless charging solutions for upcoming products. However, as the media has become accustomed to, the company does not comment on speculation.
"We cannot comment at all on our strategic partnership. We make no comment on it, other than to say that we have one," Rizzone ended.
Liked this article? Now check out Rizzone's response to short-seller allegations.
Posted-In: M&A News Rumors Previews Top Stories Exclusives Tech Trading Ideas Best of Benzinga
View Comments and Join the Discussion!