Exclusive: Energous CEO Talks Dialog Semi Deal, Other Prospects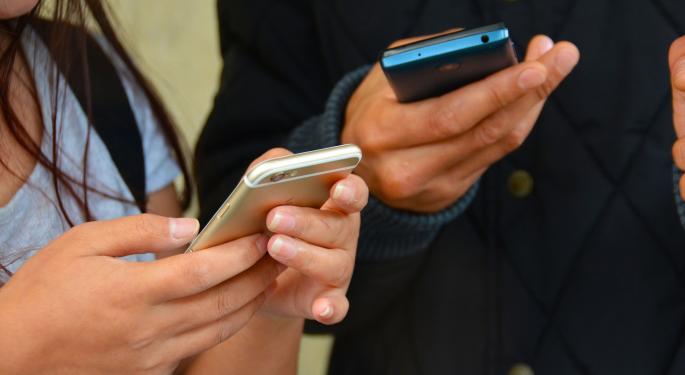 Earlier last week, Energous Corp (NASDAQ: WATT) and Dialog Semiconductor plc entered into a Securities Purchase Agreement, which stipulated that the latter would acquire 763,552 shares of common stock, plus a warrant to purchase up to 763,552 shares, for roughly $10 million — or, $17.0257 per share.
This, Oppenheimer analysts noted in a report, provides not only validation to Energous, but also enough cash to eliminate immediate concerns.
It has also been rumored that Apple Inc. (NASDAQ: AAPL) has been working with Energous to develop wireless charging for iPhones.
With all this in mind, Benzinga had a chat with Energous' CEO Stephen Rizzone.
The Impact Of The Partnership
The new Dialog partnership will have a significant, positive impact on WattUp sales, he commented. "The major reason for doing the partnership is one of acceleration. There's a very natural synergy between the two companies. Basically, the Dialog power management and connectivity IP interact with our wireless power IP in our prime market, the portable consumer market," he explained, adding that Dialog also provided credibility, and advantages in sales and operation to a small company like Energous.
Global Reach
Benzinga then moved on to ask about geographic/demographic impact of the partnership.
ldquo;We're going to focus on a few key opportunities initially and get some wind first, and then roll it out from there," Rizzone said. "The intent is, over time, that we will leverage the entire worldwide presence of Dialog. As you may be aware, Dialog has available distribution globally. So, Dialog is going to take the sales lead, and Energous is going to focus on the field applications and engineering services, so we'll concentrate on a few key wins first and then it will be rolled out on a global basis."
Financials
When questioned about cash flow, Rizzone said, "Cash flow always plays a roll, but we hold firm to our expectations that we will be on a cash flow break even [in Q3 2017]."
Other Prospects
The CEO then went into transmitters and FCC certification.
"We have three transmitters, and receivers that will be compatible with all three transmitters," Rizzone said. "The transmitters deal with distance that they are able to transmit. The first transmitters, which we'll be shipping in the first quarter of 2017, are contact based, so you'll drop your wearables on top of them and they'll charge, so there is zero distance from the transmitter. Those transmitters have already received FCC approval."
He continued, "The next iteration is the mid-sized transmitter, and that transmitter will be able to send power up to three feet from the transmitter with mobility. In other words, you'll be able to move and have the device on your person and the device will be able to charge up to three feet from the transmitter."
"The third iteration is the full sized transmitter and that will send power up to 15 feet, so you'll be able to charge your device up to 15 feet from the transmitter and be able to move and receive power from the transmitter up to 15 feet away.
"A receiver that is shipped in the first quarter of this year or the contact based mini WattUp transmitter is the same receiver that can receive power from the mid-sized at 3 feet or the full sized at 15 feet, they're all compatible. The mini Wattup transmitter has already received FCC approval; the mid-sized transmitter that sends power up to three feet is the one that's referred to in the Oppenheimer note, and we're set to receive FCC approval for that device in 3Q or 4Q, or 2017," Rizzone elaborated.
Near- And Long-Term Challenges
Near term, Energous is concentrated on focus and execution. "The technology works, we have FCC approval, we have qualified our silicon for mass quantities of shipments, we now need to integrate our reference design with the dialog reference design, and then we need to ship our first product," Rizzone stated.
Longer term, the company has to continue to execute on its strategy, he added. "That's the buildout of the complete ecosystem. We are operating on all three iterations of the WattUp technology: the mini, mid sized and full-sized transmitter. All three of which we'll be demonstrating at the CES show in January."
Posted-In: Dialog Semiconductor Stephen RizzoneTop Stories Tech Trading Ideas Interview General Best of Benzinga
View Comments and Join the Discussion!