Tech Companies Most Exposed To Trump's Immigration Ban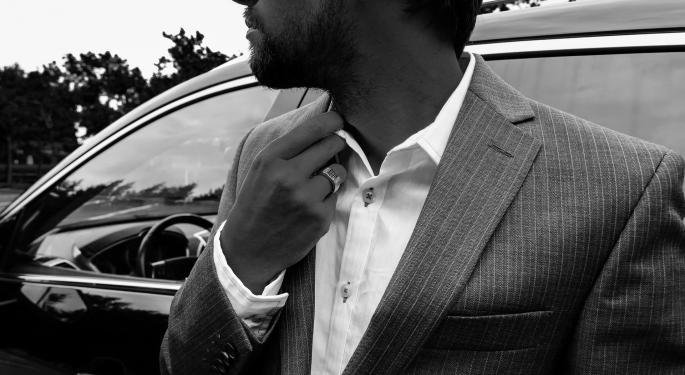 President Donald Trump is finding himself on a sticky wicket. With several unpopular executive orders, he has promulgated eliciting severe criticism. An order signed last Friday imposed a freeze on refugee admissions from Syria, a 120-day ban on refugee admissions from other locations and a 90-day ban on travel from seven Muslim majority countries, namely Iran, Iraq, Libya, Somalia, Sudan, Syria and Yemen.
Corporate World Takes Up Cudgels
The Executive Order has unified the corporate world like never before, as many high-profile corporations have publicly condemned the order. This does not come as a surprise, as several corporations have among their ranks immigrants who have become an integral part of the company's existence and growth.
A report on Recode suggested that several tech companies, including Microsoft Corporation (NASDAQ: MSFT), Facebook Inc (NASDAQ: FB), Apple Inc. (NASDAQ: AAPL), Google's parent Alphabet Inc (NASDAQ: GOOG) (NASDAQ: GOOGL), Uber, Stripe — along with a consumer packaged goods company — and others are drafting a letter to the president, pleading to revoke the ban.
Although tech companies currently spearhead the fight against the ban, they hope to rope in companies in other industry classes too. The draft of the letter published by Recode reflects an impassioned plea to the president to reconsider his order.
Microsoft Moves In
Meanwhile, Reuters reported that Microsoft has unilaterally attempted to secure an exception program for the travel ban. The software giant has reportedly sent a proposal to Secretary of Homeland Security John Kelly and Secretary of State Rex Tillerson requesting a case-by-case review of exceptions to the travel ban for responsible, known travelers with pressing needs. The company has recommended that travelers from the seven Muslim nations holding a valid work or student visa who have not committed any crime be allowed to enter and leave the United States on business or family emergency.
The Reuters report said 76 of Microsoft's employees and 41 dependents were affected by the travel ban.
Taking Legal Recourse
Recently, Amazon.com, Inc. (NASDAQ: AMZN) pledged support for the lawsuit filed by the attorney general of Washington state against Trump's executive order. Some of the other companies based in Washington have also since then offered their support.
Even as opposition to the Executive Order gains momentum, Benzinga looked at the companies, which are likely to be impacted by the travel ban.
U.S. companies hire skilled workers from overseas on H-1B temporary work visa. Going by myvisajobs.com's 2017 H1B Visa Report compiled based on 647,852 Labor Condition Application filed by 64,381 U.S. employers in fiscal year 2016, among the U.S.-based companies:
IBM imported the most number of knowledge workers in 2016, with an average salary of $87,378.
Deloitte Consulting followed IBM, importing 7645 workers.
Microsoft employed 5,029 immigrant employees.
Google was twelfth ranked, overall, and stood fourth among U.S.-based companies having more immigrants in its ranks.
Ernst & Young had 4,625 immigrants on the rolls, standing thirteenth overall.
UST Global employed about 3,170 immigrants.
Amazon had about 2,622 foreigners on roll.
JPMorgan Chase & Co. (NYSE: JPM), Intel Corporation (NASDAQ: INTC) and Apple employed over 1,500 immigrants each in 2016.
Facebook had about 1,167 immigrant workers, paying on an average $145,683.
Meanwhile, a Reuters database built on the filings with the Department of Labor showed that Facebook would be the most vulnerable company if the Trump administration decides to impose restrictions of H-1B visas. The report said more than 15 percent of Facebook's labor force are made up of immigrants, giving it the legal status of H1-B dependent company. As a proportion of the total workforce, this percentage is higher than tech peers Apple, Alphabet, Amazon and Microsoft.
Disclaimer
Since, these numbers include foreigners who don't belong to the banned counties, an accurate deduction of which companies could be the most affected by the current travel bank isn't feasible. However, if these are taken to be indicative numbers, the countries listed above could be feeling the heat. Given that more countries could be added to the list of banned countries, these tech companies could potentially be facing a precarious situation.
View Comments and Join the Discussion!
Posted-In: News Emerging Markets Politics Events Global Economics Markets Tech Best of Benzinga