6 Outsider CEO Hires That Flopped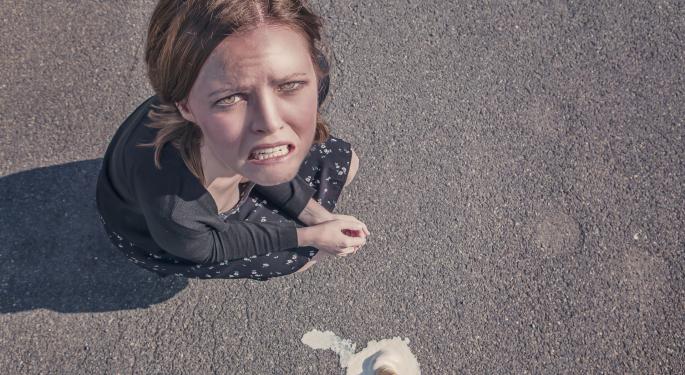 In recent years, struggling companies have turned more and more to outsiders when looking for a direction change at the CEO position. These companies are hoping the past leadership success will translate to the struggling company as well. Unfortunately, there are plenty of times that these outsider CEO hires can't make the necessary adjustments in a new environment. Here's a look at six outsider CEOs that flopped.
1. Peter Liguori, Tribune Media Co (NYSE: TRCO)
The media business is currently facing unprecedented challenges adapting to the digital age. Tribune shareholders were hoping Liguori would replicate his previous success as head of the Twenty-First Century Fox Inc (NASDAQ: FOXA)'s FX Networks. Under Liguori's leadership, Tribune underwent bankruptcy restructuring and spun off its publishing unit into tronc Inc (NASDAQ: TRNC) in mid-2014. Since that time, tronc and Tribune's shares are down 38 percent and 65 percent, respectively. Tribune announced Liguori's departure this week.
2. Marissa Mayer, Yahoo! Inc. (NASDAQ: YHOO)
Prior to her term at Yahoo, Mayer was head of Local, Maps and Location Services at Alphabet Inc (NASDAQ: GOOG) (NASDAQ: GOOGL). After joining Yahoo in 2012, Mayer made a major push to acquire Tumblr for $1.1 billion. The decision didn't pan out, and Yahoo is still looking for a way to grow its core internet revenue.
3. Carly Fiorina, HP Inc (NYSE: HPQ)
Former Republican presidential candidate Carly Fiorina's term at the head of Hewlett-Packard was about as rocky as her bid for the White House. After a successful run as an executive at the predecessor of Alcatel Lucent SA (ADR) (NYSE: ALU), Fiorina aggressively cut costs and made a big bet on a controversial merger with Compaq. The gamble didn't pay off, and Fiorina was gone within six years.
4. Leo Apoetheker, HP Inc
As bad as Fiorina's stint as head of Hewlett-Packard was, her successor's run was even worse. After roughly two years as co-CEO of SAP SE (ADR) (NYSE: SAP), Apoetheker was head of Hewlet-Packard for just 11 months before resigning. In that brief time, the company lost more than $30 billion in market cap.
5. John Sculley, Apple Inc. (NASDAQ: AAPL)
We all know of Apple as the largest public company in the world. It got that way on the back of Steve Jobs' vision for devices such as the iPhone and the iPad. When CEO John Sculley joined Apple in 1983 after previously serving as president of PepsiCo, Inc. (NYSE: PEP), his vision was bit less clear. A power struggle between Jobs and Sculley ultimately resulted in Jobs leaving the company in 1985. In the roughly 10 years Sculley was head of Apple, the stock traded mostly in line with the S&P 500.
6. Ron Johnson, J C Penney Company (NYSE: JCP)
Activist investor Bill Ackman went all-in on trying to right the ship at J. C. Penney by bringing in former Apple executive Ron Johnson to be CEO in 2011. In his brief stint at the head of the company, Johnson introduced radical pricing changes at J. C. Penney stores. The customers did not like the changes. Johnson was booted from the position in 2013 and J. C. Penney lost more than half its market cap during Johnson's tenure.
View Comments and Join the Discussion!
Posted-In: Bill Ackman Carly Fiorina FX Networks John SculleyNews Education Management General Best of Benzinga